If there is one actor who's like a fine Italian wine, it has to be Clint Eastwood.
For about half a century, he's starred in some of the greatest films known to man.
And just like a wonderful Italian red wine, he just seems to get better with age. Though he rarely appears in blockbuster films anymore, Eastwood is still a prolific director and among one of Hollywood's most respected thespians.
Now aged 88, it doesn't look like he's going to slow down anytime soon either.
In tribute to this most wonderful of actors, we're going to take a look at a few things that you may not know about Clint Eastwood.
He's a Big Fan of White Wine
White or red?
It's the big question that separates all of us.
Okay, maybe not. After all, we're betting that most of you are more than happy to enjoy a glass of either.
However, it seems like Clint Eastwood is more of a fan of white wine than red. At least, that's what we can discern from a 1978 issue of Esquire Magazine.
He pointed to white wine as his favourite, with a brief mention of Chardonnay being his tipple of choice. However, he also mentioned that he's not averse to red wine and also enjoys the occasional beer.
Hard liquor seems to be where he draws the line. Clint famously doesn't drink any strong alcohols, preferring instead to stick to his wines and beer.
Eastwood is a Vegan
Whether it's because of a love of animals or just because he credits the diet for maintaining his health, it appears that Eastwood is a vegan.
This is an odd one for many people as you'd expect a man's man like Clint Eastwood to be a meat eater. Then again, you'd also expect him to drink whiskey, but he has a much deeper appreciation for a fine wine.
He's quoted as saying: "I take vitamins daily, but just the bare essentials, not what you'd call supplements. I try to stick to a vegan diet heavy on fruits, vegetables, tofu and other soy products."
He Almost Didn't Make it as an Actor Thanks to his Adam's Apple
Every man has an Adam's Apple, but they all look a little different. Some are more prominent than others and it's this that almost scuppered Eastwood's acting career before it got off the ground.
Eastwood got his start during the days when actors signed to specific studios. Under the employ of Universal Pictures in the 1950s, Clint worked on a film with an unnamed director.
Strangely, that director took exception to Clint's Adam's Apple. Apparently, he felt it a little too large to make a good impression on the silver screen. Eastwood was promptly fired from the movie.
Of course, he made a pretty decent recovery. Still, it's interesting to think that one of Hollywood's most glittering careers almost got foiled because of a large throat lump.
He Almost Quit Acting Following One Bad Performance
A lumpy throat wasn't the only thing that threatened to put the kibosh on Clint's early acting career.
He's also a harsh self-critic.
In fact, he's so critical that his performance in a little-known film called Ambush at Cimarron Passalmost caused him to quit acting altogether. He thought he was so bad that he wouldn't make it as a top star.
That was in 1958. We all know the story after that.
He's Allergic to a Few Animals
Clint Eastwood likely isn't going to be a dog or cat person. Apparently, he's allergic to both animals.
That's not particularly surprising. A lot of people have allergies to these common household pets.
What may be a little more surprising is that Eastwood is also allergic to horses. A legend of the Western film genre, it's somewhat ironic that he's allergic to the very animal that helped carry him to stardom.
He's by no means an animal hater though. In fact, he has a particular fondness for snakes. At one point, he kept 13 of them at one time.
He's a Songwriter Too
Actor, director, songwriter.
Is there anything that Eastwood can't do?
Fans of his classic film Gran Torinowill likely know that he wrote and sang the song that played over the closing credits.
What you may not know is that he also had a hand in penning a genuine hit single.
Eastwood co-wrote the song Why Should I Carewhich was a hit single for Diana Krall.
He's a Surprisingly Prolific Director
Eastwood may be best known as an actor in some circles. But he's also a respected director who's helmed some amazing films over the years.
But what if we told you that he's more prolific that some of the world's biggest directors?
It turns out that Eastwood has directed more films that both George Lucas and Steven Spielberg.
He got his start with directing over 40 years ago. However, it wasn't until the 1990s that he really focused on the craft and started to churn out hit films that have a tendency to hit home hard.
Eastwood now has over 30 films under his belt.
He Supports Gun Control
Many of Clint's most famous roles have seen him wield firearms at one point or another. He's played plenty of cowboys that rely on guns. Plus, his Dirty Harry character will always be associated with the 44. Magnum. Anybody who's seen his "Do ya feel lucky, punk?" speech can tell you that.
However, away from the screen, it appears that he's not quite such a fan of guns. In fact, he's a keen proponent of tighter gun control laws.
The Final Word
Clint Eastwood is a true legend of Hollywood and his exploits on the silver screen have been enjoyed by generations of people.
He's also a vegan who enjoys a glass of white wine or two when he's able. We at Xtrawine hope that he has many more years ahead of him, no matter whether he's acting or directing.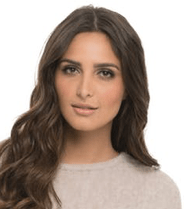 I'm a passionate about good wine and good cooking.
I like to keep me updated and share with my online friends my gastronomic knowledge.