After the difficulties that many Italian wine producers faced with the 2017 harvest, it's encouraging to hear that things have worked out a little better in 2018. Many regions have reported excellent harvests, which leaves us looking forward to the wines that will emerge from them in the coming months.
One such region is Friuli Venezia Giulia. That may not be a name that's familiar to many of you, as the region doesn't carry the same level of infamy as the likes of Tuscany or Piedmont. However, it's a region that has a rich cultural heritage, as well as a longstanding presence in the Italian wine industry.
In this article, we're going to take a closer look at the history of the Friuli Venezia Giulia region before examining some of the wines that come from it.
A Little About the Region
Friuli Venezia Giulia is one of Italy's 20 main regions. Interestingly, it's also one of only five Italian regions that have a special statute. This means that, despite certainly being a part of Italy, the Friuli Venezia Giulia region has a certain level of autonomy as well.
Contrary to what you may think from the name, this region is not home to Venice. Its capital city is actually Trieste.
In addition to its wine industry, Friuli Venezia Giulia's economy relies quite heavily on trade. It serves as a natural port to the sea for a variety of European countries, which has made it a popular hub since ancient times. In particular, it's part of most of Europe's major transport hubs.
It's also a region with a rich cultural heritage. Visitors can easily find traces of the Roman Empire in practically every major town and city. In fact, the Friuli Venezia Giulia city of Aquileia dates all of the way back to about 180 BC.
The regions location has also seen it become a main focus of many war efforts over the years. Naturally, the opening that it provides to the sea has led to many invading forces attempting to take it. At various points in its history, Friuli Venezia Giulia has been under the control of the Austrian empire, Napoleon. Plus, it was subject to the Anglo-American Administration in Trieste in the aftermath of World War II. This lasted until 1954, when Italy took back possession of the region. This saw its modern borders put into place, as well as the agreement that Friuli Venezia Giulia would remain a largely autonomous region.
In terms of its local economy, agriculture actually plats as large a role as ship-based trade. The region is well known for the quality of its agricultural products, such as cheeses, produce, and meats. Of course, its wine industry also slots into the agricultural sector. Friuli Venezia Giulia is well regarded for the quality of its wines, with white wines from the region being a particular favourite. In recent years, this has led to an increase in popularity that has seen the region expand its reach globally.
The Wines of Friuli Venezia Giulia
Interestingly, the Friuli Venezia Giulia region's location means that there are several unexpected influences in its wines. Those with educated palates may even notice some Germanic and Slavic tones in the wines that the region produces.
All told, Friuli Venezia Giulia plays host to 11 DOC areas. There are also three DOCG areas, as well as a handful of Friuli Venezia Giulia IGTs. When taken as a whole, the region's white wines are considered to be among the best produced in Italy. In fact, many people in the know rank it up there with the likes of more famous regions, such as Piedmont and Tuscany.
Part of this reputation comes as a result of the region being such an important trade stop. In particular, its association with the Mediterranean spice route meant that influences from a wide variety of cultures have played a role in shaping its wine industry. As a result, Friuli Venezia Giulia hosts several grape types from other European countries, including France and even Macedonia.
At one point, over 350 varieties of grapes were grown in Friuli Venezia Giulia. Unfortunately, the phylloxera crisis put paid to that sheer amount of variety. It also had a massively negative effect on the region's winemaking culture that lasted for several decades.
In fact, the region would not start to come to any level of prominence again until the 1970s. And it was not until Pinot Grigio started to gain popularity in the 80s and 90s that Friuli Venezia Giulia finally started to win back some of the respect that it had before the outbreak. This led to winemakers moving away from the practice of selling their grapes as part of co-ops and back into producing more personalised wines that accentuated the qualities of the terroir. It's no coincidence that the region won more acclaim upon making this shift.
As alluded to above, Friuli Venezia Giulia is particularly well known for its production of Pinot Grigio. However, it also gets the most out of many other famous white wine varietals, including Chardonnay, Pinot Bianco, and the Friulano grape that's perhaps most closely associated with the region. Many of Friuli Venezia Giulia's regions demand that their wines feature 100% of the grape's in question. However, some do allow for blends that aim to bring out the major characteristics of the grape.
It would also be a mistake to assume that the region produces no red wines. While better known for its whites, it does produce its fair share of the likes of Merlot and Cabernet Sauvignon. Again, the influence of other cultures, particularly the French culture, shines through with the grapes that are most popular in the region.
The Final Word
It's likely that the phylloxera outbreak, coupled with the business decisions that Friuli Venezia Giulia's winemakers made in the immediate aftermath, tarnished the region's reputation somewhat.
Thankfully, the last 40 years has since Friuli Venezia Giulia restored to its rightful place as one of Italy's leading wine producing regions.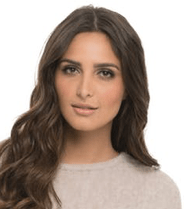 I'm a passionate about good wine and good cooking.
I like to keep me updated and share with my online friends my gastronomic knowledge.