As we celebrate International Women's Day, it is essential to recognize the significant contributions that women have made to the wine industry. Women have always played a vital role in the production of wine, and today, more and more women are making their mark in the field.
In this article, we will explore the role of women in wine production and showcase the achievements of three prominent women in the industry – Marquise of Nipozzano, Juliette Colbert di Maulévrier, and M.me Cliquot Ponsardin.
The Role of Women in Wine Production:
The wine industry has traditionally been male-dominated, but women have always played a vital role in wine production. Women have been involved in the production of wine for centuries, from picking grapes to fermenting and aging the wine. However, it is only in recent years that women have begun to gain recognition for their contributions to the industry.
Today, women are making significant contributions to all aspects of the wine industry, including vineyard management, winemaking, marketing, and sales. Many women are breaking barriers and shattering glass ceilings in a field that was once dominated by men.
Marquise of Nipozzano
Marchesa Leonia Frescobaldi, or the Marchesa di Castello di Nipozzano, born Leonia degli Albizi in 1831, was a pioneer of Tuscan wine. She married Baron Bettino Ricasoli and became the owner of the family estate in Nipozzano, near Florence.
The Marchesa is said to have been one of the first women in Tuscany to use oak barrels for ageing wine, thus improving the quality of the final product.
Her passion for wine and her commitment to quality production were recognised throughout Tuscany, so much so that in 1870 the Marchesa was invited to represent the region at the Universal Exhibition in Paris. Her participation in the exhibition was a success, with her wine winning numerous prizes and awards. Impossible not to give her a place on the podium in our list of the formidable women of the wine world!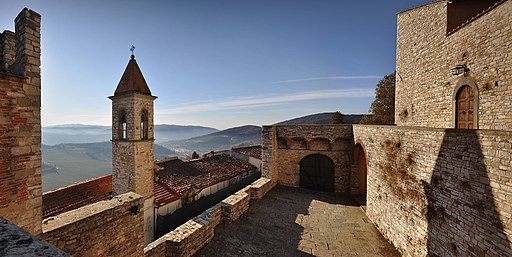 Juliette Colbert di Maulévrier and the history of Barolo
Juliette Colbert is an important figure in Piedmontese history. Beautiful, cultured and refined, she arrived in Italy from Paris in 1814 and settled almost immediately in the splendid Palazzo Barolo in Turin. A great example of entrepeneurship and kindness, Juliette Colbert was always involved in charitable work, while also revolutionising wine as we know it.
Juliette was an innovator and was always looking for ways to improve the quality of her wines. She introduced new grape varieties and implemented modern winemaking techniques. She also invested in marketing and sales, which helped to increase the visibility of her wines.
What is she known for? Well, she was the one that turned Nebbiolo into Barolo. At the time, in fact, the Nebbiolo was a wine of poor quality; Juliette understood the potentials of this wine. Therefore, supported by the oenologist Paolo Francesco Staglienò she made the first Barolo.
We visited the winery Marchesi di Barolo during our xtraWinexperience and we learned that this woman was also extremely witty. In fact, legend has it that the then King Carlo Alberto asked Juliette to pay a tax: one barrel of wine per day of the year. This was a major cost for this fantastic woman. Therefore, she sent 325 barrels instead of 365. Why? Because, she argued, a good catholic as the King was, would not want to drink wine during Lent right? What a woman!
M.me Clicquot Ponsardin:
M.me Cliqcuot Ponsardin, also known as the Widow Cliquot, was a trailblazer in the wine industry in the early 19th century. She inherited her husband's business, which was struggling at the time. However, M.me Clicquot was determined to turn the business around.
It is fair to say that sh was an innovator and was always looking for ways to improve the quality of her Champagne. She introduced new grape varieties, improved winemaking techniques, and invested in modern equipment. She also implemented a marketing strategy that helped to increase the visibility of her Champagne.
M.me Clicquot's Champagne quickly gained a reputation for its quality, and it became one of the most popular Champagnes in Europe. Today, the Veuve Clicquot Ponsardin Champagne house is still owned and operated by M.me Cliquot's descendants, and it continues to produce some of the world's most prestigious Champagnes.
xtraWine has decided to dedicate their best wines to celebrate women around the globe because we realise that they have done much to advance all parts of society and very seldom we recognise them the right credit.