It's been a really warm day.
You've finally finished up your errands and you're back home. If you're lucky, a blast of air conditioning has hit you square in the face and at least gone some way towards refreshing you.
But if you don't have air conditioning, you're probably standing there feeling like a sweaty and sticky mess.
You trudge up to the shower and wash all of the heat of the day away. Finally, you feel somewhat human again and it's time for you to get some food.
But you don't want to spend any time at all standing in front of a hot oven! It's warm enough as it is outside and you don't want to let any of that heat into the kitchen. Plus, the prospect of eating a warm and heavy meal just doesn't sit well with you on such a hot summer's day.
There's only one thing for it.
You need a salad!
A salad is light, easy, and healthy, which makes it perfect for those really warm days. But you don't just want to toss some ingredients together and call it a day. You want to make a salad that you'll actually enjoy.
That's where we come in.
In this article, we're going to share a recipe for a very tasty Cesar Salad that we guarantee will fill the gap without you having to spend an eternity in the kitchen.
Let's jump straight to…
The Ingredients
Before we get started, we need to give credit to The Hairy Bikers for this amazing recipe. As mainstays of British television for several decades, the bikers have created tons of tasty dishes for millions to enjoy.
This recipe comes from their collection and allows you to create your salad and a tasty dressing that serves two people. Better yet, there's only five minutes of cooking time involved and you'll have the whole thing whipped up in about 15 minutes.
Here's what you'll need.
Main Salad Ingredients
A single Romain lettuce head
A couple of boneless and skinless chicken breasts
A tablespoon of sunflower oil
A couple of slices of ciabatta bread
10 cherry tomatoes, which you should chop in half
Pinches of ground black pepper and sea salt
The Dressing
A single garlic clove, which you should peel and chop
A couple of anchovy fillets, which you should drain and also chop
A teaspoon of lemon juice
Two tablespoons of mayonnaise
2.5 tablespoons of cold water
About 15 grams of grated Parmesan cheese
The Method
Got all of your ingredients ready?
These are the simple steps that you need to follow to create this gorgeous salad.
Step One
Let's start with the dressing. Place your anchovy fillets in a pestle and mortar along with your chopped garlic. Ground it all together until you end up with a nice paste. Now, add the rest of your dressing ingredients and the paste to a bowl and stir well. Eventually, you should end up with a tasty and pourable dressing. Cover and set to the side so that it's ready for use when you've prepared the rest of the salad.
Step Two
Wrap a chicken breast between two sheets of cling film and grab a rolling pin. Give the chicken a good bashing until it's about a centimetre thick and then do the same to the other chicken breast.
Once flattened, use your salt and pepper to season both sides of each breast.
Step Three
Grab a large frying pan and use a pastry brush to spread your sunflower oil all over the inside. Now, place the pan on a medium heat and wait for it to warm up. When it's ready, place both chicken breasts in the pan and allow them to cook for about two minutes.
After those two minutes are up, turn the chicken over and cook for the same amount of time. You should notice the chicken browns and cooks through. If you're unsure, check the juices. If they're running clear, the chicken's cooked.
Remove the pan from the heat and leave it to rest on the side.
Step Four
You don't need to stand over the chicken while it's cooking, right? You can use that time to make the rest of your salad!
Separate the leaves of your lettuce and spend a little time washing them under running water. Drain the leaves and tear them into smaller pieces, if needed.
Grab a serving dish and arrange the lettuce inside it. Sprinkle your tomatoes over the top of it and you're almost done. All you need to do now is to toast the ciabatta bread. With that done, you can tear the bread into pieces and sprinkle it over the salad.
Remember to turn the chicken while you're doing this.
By the time the salad's ready, your chicken should be too.
Step Five
Once the chicken's cooled down a little, place the breasts on a chopping board and slice them into thick strips.
Scatter the strips over the salad and then toss is all together.
All that's left is to serve! Spoon the dressing onto the salad and plate it up!
The Wine Pairings
Salad is a bit of a tough dish to come up with wine pairings for. After all, it is by its very nature a light meal, which means that it's also quite easy to overpower it with the wrong type of wine.
First things first, pretty much all Italian red wines are off the table here. Most of them are just too rich and complex for such a light dish. But that's okay seeing as you're looking for something simple here anyway.
We recommend a nice Sauvignon Blanc for this particular dish. Ideally, you're looking for a wine that has citrus overtones with plenty of mineral notes to complement the plant-based nature of the dish. Take care not to choose something that's too sharp though, or you'll overpower the salad.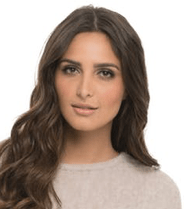 I'm a passionate about good wine and good cooking.
I like to keep me updated and share with my online friends my gastronomic knowledge.