The sun is shining and you want something that gives you a classic taste of Italy without feeling too stodgy. A heavy pasta dish would usually sound appealing. But with the heat bearing down, it's just not light enough for you right now.
Plus, let's face it…you'd like a bit of Italian wine as well. And, maybe something fruity too?
That's where today's recipe comes in – risotto with strawberries and Prosecco.
Blending a light Italian dish with a classic Italian wine, this recipe is ideal for those warm summer days when you want something quick, easy, and tasty to fill the gap.
So, let's not waste any more time talking about it. Here is how you can make a gorgeous risotto with strawberries and Prosecco.
The Ingredients
Before we jump into the ingredients list, it's important to note that this recipe comes from the superb chefs at All Recipes. They've created a superb version of this dish that you can knock up in about half an hour and produces enough food to serve two people. With that being said, here's what you're going to need to make this tasty meal.
Approximately one cup of arborio rice.
A couple of tablespoons of extra virgin olive oil
0.75 cups of Prosecco
About four cups of any low-sodium vegetable broth
A quarter cup of Grana Padano cheese – grated
A cup of fresh strawberries – chopped
A couple of tablespoons of soft goat's cheese
Two teaspoons of balsamic vinegar
As you can see, it's a pretty easy ingredients list that only requires a couple of minutes to be spent on grating and chopping. The rest is just pouring ingredients out so you have the correct measurements.
The Method
Happily, the method for making this dish is as simple as preparing the ingredients. You'll need about 30 minutes to put it all together. But the recipe is so simple that even a cooking novice should be able to make it without any trouble. Here are the steps:
Step 1
Pour all of your broth into a saucepan and heat it over a low flame. Leave the broth to slowly heat up as you move on to the next step.
Step 2
As the broth heats up, pour your olive oil into a large saucepan and heat it over medium-high heat. Once the oil is hot, add your rice to the pan and stir it around so it gets fully coated with the olive oil. You should see the rice take on a pale gold colouring after about two minutes of cooking.
Step 3
Once you see the golden colouring, add all of your Prosecco into the pan with the rice and stir it constantly until the wine is absorbed fully.
Step 4
By this point, your broth should also be warm enough to start using. Pour half a cup of your broth into the pan with the rice and stir until it's absorbed completely.
Step 5
Add another half-cup of broth, along with all of your fresh strawberries. Again, stir until the broth is absorbed.
Step 6
It's time for another half-cup of broth. Add it along with both of your cheeses. Stir the mixture until the rice has fully absorbed the broth.
Step 7
Keep adding your broth at a rate of half a cup at a time, stirring it in until it's fully absorbed, until you run out of broth. This process, from the first half-cup of broth to the last, usually takes about 18 minutes to complete. Once the last cup is absorbed, the rice should be tender, though still firm to the bite.
Step 8
Turn off the heat and allow the risotto to sit in the pan for a couple of minutes.
Step 9
Plate the rise up by evenly dividing it onto two plates. For each plate, add a single teaspoon of balsamic vinegar as a topping.
The Italian Wine Combinations
In deciding which Italian wines we should pair with this dish, we have a few factors to consider. Firstly, risotto has a somewhat subdued flavour, which means particularly rich wines are likely out of the question. A strong red will easily overpower this dish, meaning you don't get the full impact of its flavours. However, this particular version of risotto has fruity overtones, lent to it by the combination of strawberries and Prosecco. As such, we're looking for something fairly mild in complexity that still has enough bite to complement some sharp fruity flavours.
Let's start with the wine that brought us to the dance – Prosecco.
You've already opened a bottle of this brilliant Italian wine to make the recipe. Happily, you can also easily serve a glass alongside the completed meal. The light and bubbly nature of Prosecco means it pairs well with the subdued risotto. Plus, the wine does a great job of complementing the fruity tastes of the strawberry while also cleansing your palate ready for the next bite.
Assuming you don't want to drink the rest of your Prosecco, or you were using a bit of leftover Prosecco for the dish, your choices should probably stick to the dry and crisp varieties. Plenty of good Italian white wines fall into this category, including Pinot Grigio and Chardonnay. A tasty Marsala wine may also be a good choice here.
If you want to take a bit more of a risk, you might try Pinot Noir with the dish. This red wine pairs surprisingly well with strawberries. The problem is that it might overpower your risotto. If you go down this route, look for a Pinot Noir with a fairly light body.
The Final Word
Risotto with strawberries and Prosecco is a perfect light dish for a warm summer's day. It's easy to make, tasty, and pairs with most dry and crisp Italian white wines. By following the steps in this article, you should be able to make it easily and without too much prep time.
All that's left is to grab some Prosecco and an Italian wine to pair with the dish. You can find plenty of choices in the Xtrawine catalogue today.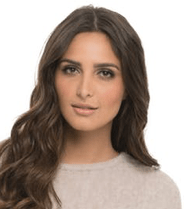 I'm a passionate about good wine and good cooking.
I like to keep me updated and share with my online friends my gastronomic knowledge.