Located just off the coast of Tuscany, the stunning island of Giglio is one of the seven that make up the Tuscan Archipelago. Located just 10 miles from the shore of Tuscany, it's proven to be a popular holiday destination for sun-seekers and Italian wine lovers alike.
How about you get started on planning your trip?
Okay, so we're jumping the gun a little here. We know that you're not going to plan a trip to the island until you know exactly what it has to offer. After all, you only get a limited number of vacation days per year and you don't want to waste them on a trip that you won't enjoy.
So, we come to the topic of our article – what is there to do on Giglio that makes it so appealing. After all, there's a lot more than sun, sand, and a stunning natural island to enjoy here. Let's get into the list.
#1 – Trips to Tuscany
It feels a little strange starting an article about how great Giglio is by talking about how easy it is for you to leave the island. However, Giglio is in the perfect location for those who want to enjoy a little bit more Italian culture than they'd normally get from their vacation. It's location just 10 miles from the coast of Tuscany means that travelling between the two is very easy.
Just imagine.
You could spend a day enjoying the stunning sights and nature on the island itself. Then on the next day, you could travel to Tuscany and experience all of the cultural hallmarks of that wonderful region.
And of course, we can't forget about the Italian wine that's available in Tuscany. Just imagine being able to take a tour around a vineyard before returning to your little slice of island paradise. That's what's possible when you book a trip to Giglio. And of course, the island itself has more than its fair share of Tuscan wines ready and waiting for you if you're not feeling quite so adventurous.
#2 – Diving and Snorkelling
Head onto one of the island's many beaches and it's not just the gorgeous and clean sand that will catch your eye. The waters surrounding the island are among some of the clearest that you're ever likely to see. At times, it feels like you could fly over the island and look directly down to the depths below.
This beautiful water makes Giglio a brilliant choice for divers and snorkellers who want to explore what the sea has to offer. There are many scuba diving outposts located along the coast for casual divers who just want to try the waters out. And if you're an experienced diver, you can just rock up with your gear and be in the water in no time at all.
Once you're under, you'll see a magical underwater world of sunken ships and so many sea creatures. It's the perfect tonic for those who have the hearts of adventurers.
And as an added bonus, the beaches and shorelines are dotted with mysterious coves. If you're not afraid of the dark and you're willing to deal with the damp, they're the perfect place to go if you want to discover some of the island's hidden secrets.
#3 – The Beaches
In a region that's already renowned for its beaches, a place has to be pretty special to claim that it has some of the best that Tuscany has to offer.
However, that's exactly what you're getting with Giglio. And if you're willing to explore a little, you're literally spoilt for choice. There's the wide and expansive Cala Arenella, which is perfect for families that have kids who want to run around all over the place. If you're willing to travel a little and you want to be surrounded by people, Campese has that touristy vibe that you're searching for. And the same goes for the stunning Le Cannelle, which is a huge beach that's always bustling with activity.
#4 – The Italian Wines
We've already touched on how easy it is to travel to Tuscany to get your share of gorgeous Italian wines during your trip to Giglio. And of course, many of the bars and restaurants on the island stock some of the Tuscan staples that are almost sure to get your mouth watering.
However, we'd be remiss if we didn't mention that Giglio has a few wines of its own to offer as well. Take the wonderful Altura vineyard as an example. Located high up on the island's crags, the company takes pride in offering an all-natural wine experience that you're not going to get anywhere else.
Giglio is at once familiar and uncharted territory for many an Italian wine fanatic. Take some time to explore its pleasures and we're sure you'll come away with an appreciation for its wines.
#5 – Hiking
We hinted at this when we talked about the craggy outcrops that Altura calls its home. Giglio offers plenty of opportunities for you to immerse yourself in nature and do a little exploring on land, as well as at sea. In fact, one could call it a hiker's paradise for the sheer amount of natural scenery that you can absorb during a walk.
However, you will find that there aren't a lot of hiking trails around. Instead, you'll have the chance to explore unpopulated land where you're much more likely to run into some of the local wildlife than you are to see a fellow human.
For those who want to get away from it all, there can surely be no better experience?
Enjoy an Island Adventure
Giglio may not be the largest holiday destination in the world but the island certainly packs an all-natural punch. From its stunning beaches and waters through to the many opportunities for hiking, you'll never find yourself stuck for something to do.
And if you just want to kick back and let the world turn, you'll find plenty of gorgeous Italian wines just waiting for you on the island.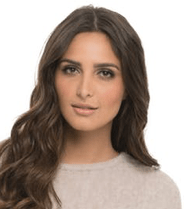 I'm a passionate about good wine and good cooking.
I like to keep me updated and share with my online friends my gastronomic knowledge.