"Our Cabernet Sauvignon from Maremma? Bold, powerful and elegant at the same time", says Barbara Widmer. "Cabernet Sauvignon has been planted in our vineyards on the coast since day one and this choice has always proved to be the right one. As you may know, Cabernet Sauvignon can grow in a variety of climates, but it thrives when influenced by the warmth of the climate. The vine is one of the last major grape varieties to bud and ripen (typically 1-2 weeks after Merlot and Cabernet franc) and the climate of the growing season affects how early the grapes will be harvested. In the warm climate of the Tuscan coast Cabernet Sauvignon does extremely well."
Although Cabernet Sauvignon had been grown in Italy since 1820, it didn't grab the public's attention until the mid-1970's when some winemakers started blending it with Sangiovese to create Super Tuscan wines.
And those years Cabernet Sauvignon found an affinity with Maremma.
Known as Tuscany's wildest region, until the beginning of the 18th century, large parts of this area were marshlands, often malarial, that were gradually drained by planting pine trees along the coast. Initially they were used to produce resin for the steel industry but later it became clear that the pine trees also drained the wet ground, and after completing the job, the region was converted to agriculture in the 1930s.
Surely no one could have imagined that the former malarial marshland would transform into one of the most acclaimed wine regions.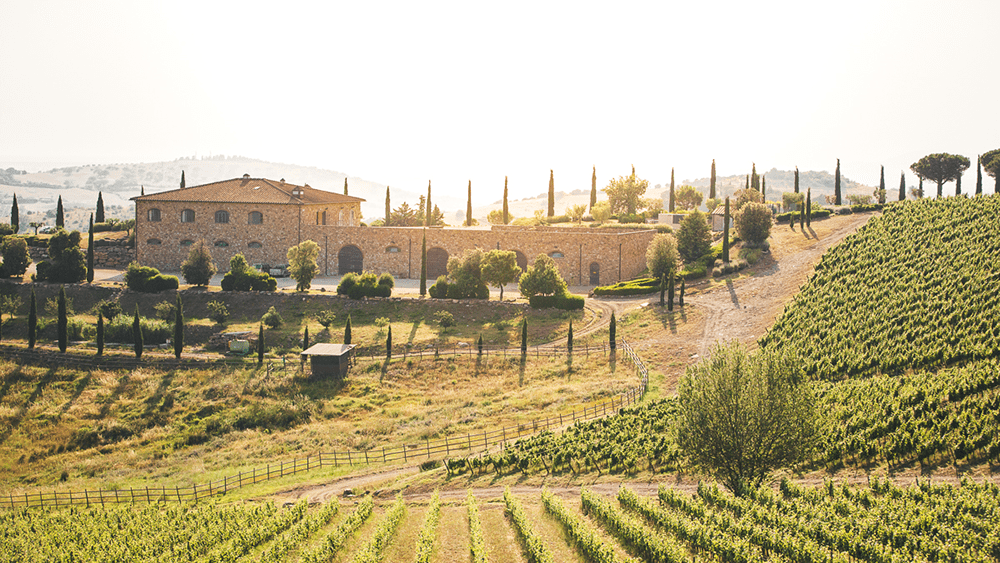 When, in 1998, the Widmers acquired 82 hectares of land in Maremma, just 15 kilometers away from the coast, in an area which faces the sea, their daughter Barbara, who had already completed her education in winemaking and was taking over from them the creation and management of the estate, immediately started to plant Cabernet Sauvignon. In the sun-drenched coastal hills, this varietal has always ripened optimally, even without any irrigation. Today, 30% of the 40 hectares of vineyards in Maremma are planted with Cabernet Sauvignon.
The first wine entirely produced with grapes sourced from the Maremma vineyards was Ilatraia in 2002 and we have already narrated about it in another post. But in 2015, Barbara decided to try and produce a pure Cabernet Sauvignon wine from the coast.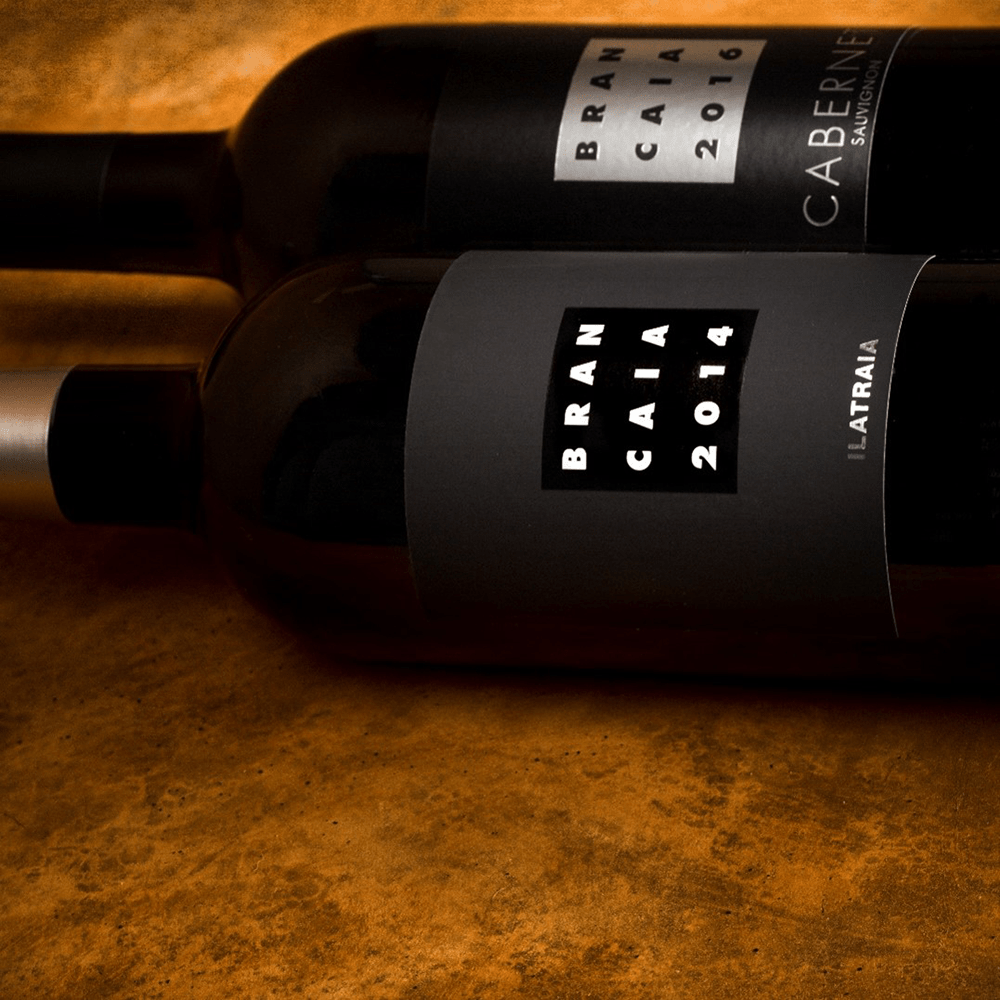 This varietal Cabernet Sauvignon matures for 12 months in tonneaux, which have been used before. This medium to full-bodied wine impresses with its beautiful, blue fruit aromas and very soft tannins. The perfect combination of freshness and elegance makes it extremely charming and easily accessible.
Monica Larner, Italian Editor at Robert Parker's Wine Advocate, gave the first vintage 91+/100 and commented: "Here is a new expression from Brancaia. The 2015 Cabernet Sauvignon opens to dark and exuberant fruit. The wine is layered and rich with a contemporary feel and personality. The bouquet delivers strong intensity, but it never oversteps it varietal boundaries. It shows loads of rich and luscious black fruit with sweet spice and leather. I just love the texture offered here. The wine is powerful, yet exceedingly supple and smooth at the same time."
And Antonio Galloni on Vinous perfectly resumed in a few words the idea behind this wine: "A racy, voluptuous style that can be enjoyed with minimal cellaring. This plush, opulent red is all pleasure. "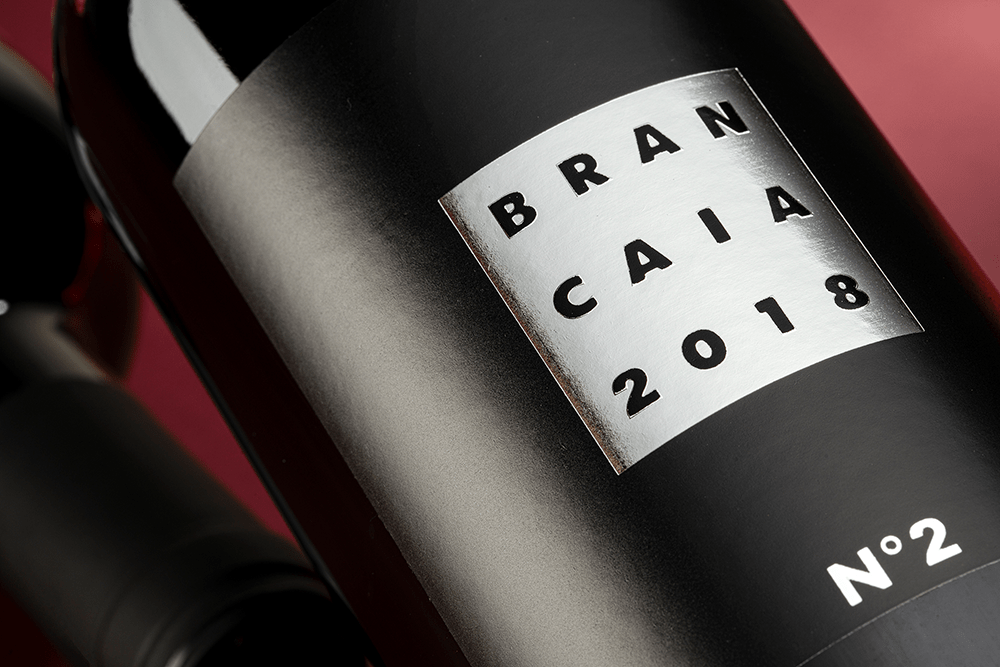 After a couple of years with different names (first, quite simply, Cabernet Sauvignon and, later, Maremma Toscana), now the wine is called N°2 and it is a Maremma Toscana DOC in terms of appellation. As the name suggests, it is the little brother of famed Ilatraia, its "second wine". In the vineyard and winery, N°2 receives the same treatment as its "older sibling", made by the same technical team; however, the overall blend and maturation (essentially the barrel ageing, both the time and use of oak) is different. This is the important bit – as a second wine, it offers an expression of the property, but with an earlier drinking window than Ilatraia.
N°2 shows a tremendous power and a big body, and super soft tannins that are so typical of the warm Maremma region. Despite power, this wine has a great acidity which makes it so easy to pair with all kinds of food.
Ideal with salami, spicy cheese and almost all red meats – braised, fried or grilled, our favourite pairing is with ossobuco with polenta.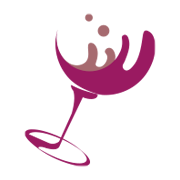 Interviste esclusive dal mondo del vino ed approfondimenti da chi fa del vino una ragione di vita, di business e di cultura.