Is there a meat on this planet that is as versatile as chicken?
No matter what dish you're making, chicken seems to be able to improve it. And with the meat being as packed with protein as it is, adding chicken to a dish is also a great way to encourage muscle recovery and ensure your body is getting all of the nutrients it needs.
But you're not interested in the health benefits of chicken, are you?
You're here because you want to learn about a traditional Italian chicken dish that will make your next meal an absolute joy. And we have a doozy for you with Chicken Neapolitan. This classic Italian dish is a taste sensation, which is why we're going to share a recipe for it before talking about some of the Italian wines that complement it.
Let's stop beating around the bush.
This is what you need to make this delightful dish.
The Ingredients
Before we get started with the ingredients list, we need to give credit to the amazing team at tasteofhome.com, who've created this recipe along with a bunch of others that offer that wonderful home-cooked experience. Check them out if you're looking for more tasty recipes from around the world.
Now, the ingredients:
Eight halves of skinless chicken breast weighing about 4 ounces each.
A cup of onions (chopped).
Three tablespoons of olive oil.
A pound of fresh mushrooms (quartered).
Four cloves of garlic (minced).
A couple of cans of undiluted tomato bisque soup.
Hot cooked pasta.
Three-quarters of a cup of Italian red wine.
A teaspoon of dried oregano.
A teaspoon of dried basil.
Two teaspoons of salt.
A teaspoon of pepper.
With everything prepared, you can make this dish in about 30 minutes. Better yet, it's capable of serving eight people and can be frozen if you're not able to finish it all in one sitting.
The Method
By following some simple steps, you'll have this dish prepared in no time.
Step One
Sprinkle the salt and pepper on your chicken breasts and place them to the side. Pour your olive oil into a large skillet and heat it over a medium-high flame.
Step Two
When the oil is ready, add your chicken and cook it until it's brown. You may need to do this in batches if your skillet isn't large enough for all eight breasts.
Step Three
Remove the chicken from the skillet and place it somewhere that it will stay warm. Now, add your onions and mushrooms to the skillet and cook them for between eight and 10 minutes, or until they're golden.
Step Four
Add your garlic to the skillet and cook the combination for another minute.
Step Five
Add your Italian red wine to the skillet and continue to cook for about 2-3 minutes, stirring every so often so you can loosen any brown bits in the pan.
Step Six
Pour your tomato soup into the pan, along with your dried oregano and basil. Bring the entire mixture to a boil before reducing the heat.
Step Seven
Add your chicken back to the skillet and leave it to simmer, without covering the skillet for as long as is required to heat the chicken through.
Step Eight
Serve the entire mixture on top of your pre-cooked pasta. You can also sprinkle parsley and halved olives onto the dish to add some more flavour.
Freezing the Dish
If you choose the freeze a portion of this dish, you must prepare adequately rather than shoving it straight into the fridge. Place the portion of chicken and vegetables that you'd like to save into a baking dish. Then, pour the appropriate amount of your wine mixture on top. For example, you'll use half of the wine mixture if you're saving half of the chicken.
Cover the baking tray with clingfilm and place it in the freezer. It can stay there for up the three months.
When you're ready to eat the leftovers, place the food in the fridge so it can partially thaw overnight. You can then bake the food, while covered, at 350 degrees Celsius for about 35 to 40 minutes. Again, serve with pasta.
The Italian Wine Combinations
 Generally speaking, you're looking for lighter Italian wines that go well with both the chicken and pasta used in this dish. While the red wine mixture offers some richness, it is not so powerful that it will overshadow wines that have a lighter profile.
The old standby of Chardonnay is a great choice here, especially if the wine is lightly oaked. Its smooth dryness works well with the dish, while the refreshing citrus flavours can cut through the richness of the sauce without losing the flavour of either the wine or sauce.
Assuming you don't fancy a Chardonnay, any similar smooth dry wine will do the trick. Viognier and Chenin Blanc are similarly great choices.
If you're looking to pair a red wine with the dish, aim to match the wine you drink to the wine that you used when preparing the dish. The wines don't have to be exactly the same. However, you'll ideally have a red wine with a similar flavour profile, though perhaps with the odd different note here and there to add some contrast to the experience.
Ideally, you should avoid full-bodied and complex Italian red wines with this dish. These types of wines have a richness that could overpower the chicken and pasta.
The Final Word
With that, you have another classic Italian recipe, along with some wine pairings, that you can try for your next evening meal.
The great thing about Chicken Neapolitan is that it's pretty easy to prepare. The recipe we've just shared provides plenty of portions too, making this ideal for a family meal or perfect for those who want to freeze some of their food to enjoy it later.
All that's left now is to get your hands on some Italian wine for both the cooking and to drink alongside the meal. That's where we come in, as our catalogue has plenty of wines to choose from that work perfectly with Chicken Neapolitan.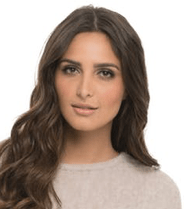 I'm a passionate about good wine and good cooking.
I like to keep me updated and share with my online friends my gastronomic knowledge.