As we all know by now, Italy is the home of truly great pasta dishes. If you ever have a chance to visit the country, you'll even see that practically every region has its own spin on pasta, and a local dish that demonstrates just why Italy is considered one of the most important culinary cities in the world.
If you're a regular ready of the Xtrawine blog, you'll have seen that we've offered up a few recipes for pasta dishes in the past. Hopefully, some of you have given them a try and enjoyed your meal with a nice glass of Italian wine.
Today, we're going to look at another great Italia pasta favourite. You may have heard of tagliatelle. While perhaps not the most popular of pastas, at least in international territories, it has an indelible link to the Italian wine industry.
Primarily found in the Emilia-Romagna and Marche regions, it looks almost like strips of pasta. Think of an elongated stick of gum and you have the right idea.
A rough pasta, it's great when served with a thick sauce. Traditionally, may Italian people enjoy their tagliatelle with a good Bolognese, but we're going to try a different recipe today. Instead, we're going to look at a recipe for tagliatelle with a chicken and white wine sauce, alongside a few Italian wines that will go really well with the dish.
Before we get to the steps, be aware that this recipe will serve two people. If you're cooking for yourself, that means you get a second portion to enjoy later on. Of course, those cooking for more people will need to increase the amount of each ingredient they use accordingly.
So, let's get to it.
The Ingredients
As usual, we recommend that you prepare the following list of ingredients beforehand, so that you have them ready for when you start cooking.
Here's what you'll need for tagliatelle with chicken and white wine sauce.
Four fillets of chicken breast, which you will need to chop into cubes before using.
A finely chopped onion. You could use a food processor for this task, but make sure you don't mash the onion into a mush.
Seven rashers of unsmoked back, which you will need to chop into cubes alongside the chicken.
A single crushed clove of garlic.
About 250ml of double cream, which will help with the sauce's consistency.
Five or six mushrooms, which you should slice so that they're ready to use.
A couple of chicken stock cubes.
A tablespoon of regular, plain flour.
Between six and eight nests of tagliatelle pasta. You may want to use more if you're really hungry, but this should be enough for most.
A large glass of Italian white wine. This isn't for sipping. Instead, you'll be using it to make your sauce.
A pot with 300ml of hot water inside.
It should take about 10 to 15 minutes to prepare all of those ingredients. When you've got them ready, you can start making the dish.
The Steps
Tagliatelle with chicken and white wine sauce is a fairly simple dish. Just follow these steps and you should be able to make it without any problems at all.
Step 1
Take your cubes of bacon and chicken and throw them into a hot pan. Mix your slice onion and garlic into the mix and allow the entire thing to cook for about five minutes. You should notice the onion browning up at this point. Take the pan off the hob and pour away the excess fat into a plastic container.
Also, you should have a pot of water boiling away on another hob, ready for your tagliatelle pasta.
Step 2
Throw your sliced mushrooms into the mix, while also dissolving your chicken stock in the hot water that you prepared earlier. Pour this water into the pan and allow the entire mixture to simmer for about half an hour.
Step 3
While cooking, pour your tablespoon of flour through a sieve, so that it has a fine texture. Add your double cream to the pan, alongside the flour. Stir the mixture well, ensuring that the cream doesn't start to develop any lumps. When everything looks smooth, add your glass of wine. Allow the pan to simmer, giving it the occasional stir. The sauce should start thickening up.
Step 4
Pop your tagliatelle into the pan with the boiling water. The packet should give you detailed instructions, but it should only take about 10 minutes to cook. Add a pinch of salt for seasoning. When the pasta is done, drain the water.
Step 5
Place your tagliatelle pasta on the bottom of each place, then pour your chicken sauce over the top of it. You can use any leftover sauce as a drizzle.
There you have it. All that's left now is to pick a great wine to go along with the dish.
The Wines
So which wines should you pick to go along with your tagliatelle? Here are just a couple of choices that we think will go really well with the dish.
A Sicilian White Wine
You always have to think of the texture of the sauce when choosing a white wine for pasta. For us, a good Sicilian white wine will always go well with the thick and creamy sauce that you will create for this tagliatelle recipe.
A Sicilian Chardonnay may be a good choice, both for the sauce and the wine that you drink alongside the dish. You will need to buy this from one of the region's smaller producers though.
As always, a wine that comes from the same region as the dish is always a good choice. The Malvasia is a stunning white wine that comes from the Emilia-Romagna, and we think it makes a great complement to the dish.
You'll enjoy all sorts of nice fragrances, plus the wine will break down the thickness of the sauce quite well. We recommend a dry variety, rather than a sweet one.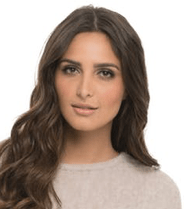 I'm a passionate about good wine and good cooking.
I like to keep me updated and share with my online friends my gastronomic knowledge.