One of the greatest joys of the festive period is the opportunity that it presents for you to eat foods that you may have never tried before.
If you've been keeping your eye on the Xtrawine blog over the course of the last few months, you'll have noticed that we've placed an increased focus on the culinary arts. After all, as any Italian person will tell you, the best way to experience a great glass of wine is with a meal that complements it perfectly.
We've offered several recipes for traditional Italian dishes over the last few weeks, allowing you to flex your culinary muscle in the process. We're going to give you another this week as we take a look at Gnocchi, with a Bolognese Ragu.
Also known as Gnocchi al ragù, this meal may not be something that you'd traditionally think of serving during Christmas. However, it's a wonderful dish that you may want to break out as a surprise instead of using the traditional Christmas foods that you've prepared in the past.
As usual, we're going to take a look at the ingredients you need, the steps you must follow, and a few wines that we think pair very well with this particular dish.
What You Need
So what ingredients do you need to make this dish? Here's a handy list. Use it to prepare the ingredients ahead of time, so you can jump right into the preparation and cooking when you're ready to eat.
400 grams of minced beef.
50 grams of full-fat butter.
Some Bolognese sauce.
A single chopped carrot.
100 grams of prosciutto, which you should chop before using.
A small onion, which you should chop.
A chopped stalk of celery.
800 grams of plum tomatoes, which you should crush.
About 240ml of white wine. Which you choose is up to you, as any white wine will work well with this dish.
800 grams of gnocchi. If you know how to make it from scratch, this is the best type of gnocchi to use. However, there's nothing wrong with using store-bought gnocchi either.
150 grams of parmesan cheese, which you must grate.
Another 20 gram portion of butter.
A pinch of salt and pepper for seasoning.
As you can see, there are a lot of ingredients there. Unsurprisingly, this recipe greats enough of the dish to serve five people. You can cut down on the amount of each ingredient used if you want to serve fewer people. Of course, you could also make plenty and enjoy the leftovers for a day or two.
The Steps
Now that you have your ingredients ready, you can move onto the steps for cooking. Bear in mind that this isn't a quick dish to make. With both cooking and preparation time, it will take you over two hours before you have your meal ready. Nevertheless, it's also a fairly simple dish, as most of the time is spent letting it all bake.
With that being said, let's move onto the steps you need to follow.
Step 1
Put your 50 grams of butter into a large saucepan and allow it to melt over the hob using medium-high heat. Add all of the chopped vegetables into the pan after melting the butter, alongside the prosciutto. Spend about five minutes cooking the mixture. You should notice the prosciutto visibly softens while cooking.
Step 2
After five minutes, turn up the heat and add your beef mince into the mixture. Continue cooking over the pan, stirring the mixture often. Keep doing this until you can see that all of the mince has browned well.
Step 3
Pour your wine onto the beef and vegetables, allowing it to simmer without bringing it to the boil. The wine should eventually evaporate. Once it does, add your passata to the mix, and season the whole thing with your salt and pepper.
Now, reduce the heat of the hob and allow the mixture to cook. It should take one hour. Come back to it on occasion to give it a quick stir.
While cooking, preheat your oven to 200 degrees Celsius.
Step 4
Put your potato gnocchi into a pot with lots of salted water and put them on the hob. They shouldn't take long to cook. Two or three minutes is usually enough. You'll also see the gnocchi rise to the surface of the water, if you're unsure.
Step 5
Drain the gnocchi and put it into a bowl. Add your other 20 grams of butter, alongside the Bolognese sauce. Put about three quarters of your grated parmesan into the bowl as well. Fold it all over until the ingredients have mixed together well.
Step 6
Put the gnocchi on a baking tray, toping it with the remaining parmesan in the process.
Now place it in your pre-heated oven and leave it to bake for about 15 minutes. You may also want to pop it under the grill for the last couple of minutes to brown the tops of the gnocchi, though this isn't a requirement.
Step 7
Combine the gnocchi and the cooked mince beef, then serve.
Wine Combinations
Of course, we can't show you how to cook a great Italian dish without offering a few Italian wine suggestions. Here are some choices that we think go well with this dish.
Barolo
We could also just as easily recommend Barolo here, as both wines make an excellent accompaniment to his dish. The interesting textures of the wine mix well with the rich flavours of the onion-infused beef. The gnocchi itself also does a great job of soaking up the wine and preventing it from overpowering your palette.
Lambrusco
One of the best wines for pairing with Bolognese, this is an interesting choice because of the amount of variety on offer. This sparkling red comes in light and airy varieties, but there are plenty that have more complex bodies and more tannins. Consider which suits your personal tastes better and give it a try. The results may surprise you.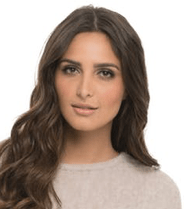 I'm a passionate about good wine and good cooking.
I like to keep me updated and share with my online friends my gastronomic knowledge.