Of all of the many types of meat in the world, there are perhaps few that are quite as succulent as veal.
While a somewhat controversial meat in many ways, there's no denying that veal tastes absolutely amazing when cooked properly. And with the Scaloppine alla Milanese, you have an Italian dish that is always worth exploring.
And of course, a dish that originates in Italy will always have an Italian wine pairing or two that goes exceptionally well with it.
Continuing our theme for this week, we're going to take a look at the Italian wines that complement Scaloppine alla Milanese the best. But first, you need to know how to make it.
Let's jump right into the recipe.
The Ingredients
The first thing to note here is that Scaloppine alla Milanese can come under a variety of different names (Scaloppa or Cotoletta for example). Outside of Italy, it's often referred to simply as Veal Milanese. It's usually the same dish with the Italian stripped out so that people who speak English know what they're ordering.
The good news is that it's remarkably simple to prepare for such a tasty dish.
This recipe comes from the good people at The Food Network and allows you to create six servings. In about half an hour, you can feed an entire family and perhaps still have a little bit left over for later.
Here's what you need to make it:
About 900g of veal scaloppine that's thinly sliced into six pieces.
500g of bread crumbs.
A couple of teaspoons of dried basil.
A single teaspoon of dried thyme.
Four eggs, preferably large.
About 500ml of vegetable or olive oil.
340g of regular plain flour.
A single lemon, which you'll cut into wedges and serve as a garnish.
A little salt and pepper for seasoning.
The Method
As you can see, it's a pretty simple ingredients list. Now, here are the steps that you need to follow to make the dish.
Step 1
Before you start preparing the ingredients, preheat your oven to 80 degrees Celsius (175 degrees Fahrenheit). If that seems a little low, just know that the oven isn't the only place where you cook the veal.
Step 2
Grab a shallow dish or mixing bowl and crack your eggs into it. Season them with a little salt and pepper and beat the eggs until they're smooth and well-mixed.
Now, take another shallow dish and pour all of your flour into it.
Finally, you'll need a third dish in which you'll mix your basil, thyme, and breadcrumbs.
With the three dishes prepared, grab a large plate, which you'll use in the next step.
Step 3
Now, it's time to get to work on the veal itself. First, season each piece using a little salt and pepper.
From there, grab a single piece and dip it into the flour. Remove from the bowl and shake away any excess flour.
From there, cover the veal in the beaten egg mixture. You want to create a complete coating, so make sure you get it in there.
The vealwill now have a sticky egg layer, which allows you to dip it into the bread crumbs and have them stick to the meat. Gently press your crumbs into the veal to ensure an even coating.
Place the piece of veal onto the large plate.
Step 4
Repeat Step 3 with every piece of veal. When placing on the plate, be sure to maintain separation between the pieces as much as possible.
Step 5
You're still not using the oven yet.
Instead, grab a large skillet or frying pan. Ideally, it'll have high sides.
Pour your oil into the pan and heat it over a 190 degrees Celsius flame (375 degrees Fahrenheit). It's also a good idea to get a baking sheet ready that you fit into a rack.
Now, grab two pieces of your veal and pop it into the skillet. Fry for between six and eight minutes in total, making sure to turn the veal halfway through. When the breadcrumbs go golden brown, you know you've gotten the job done.
From there, pop the two veal pieces onto the baking sheet and season them with a little salt. Then, pop the baking sheet into the oven to keep the pieces warm.
Repeat this step with the rest of the veal pieces, drying them two at a time and then adding them to the rack.
Step 6
When you're ready to serve, it's just a case of grabbing a couple of plates and popping the veal pieces onto them.
Add one of the lemon wedges to the side to add a little zest to the meat.
It's also common to serve roasted potatoes alongside this dish, though that's entirely up to you.
The Italian Wines That Go With it
It really is as simple as that. In about half an hour, you'll have a tasty Scaloppine alla Milanese dish that's ready to serve.
Well…almost.
As any good Italian will tell you, it's important that you make the right wine choice before you start eating.
And in the case of Scaloppine alla Milanese, you're looking for anything that complements the rich taste of veal.
This is an especially popular dish in the Lombardy region so it's perhaps no surprise that any wine that contains the Barbera grape will work well with the dish. The flavours complement each other well.
Throw a little Pinot Noir into the mix and you have a nice dash of fruitiness to go along with the dish.
The King of Wine also goes well with the dish. However, if you're going the Barolo route it's best to choose a lighter-bodied version of the wine. The more complex versions of Barolo will overpower the dish.
If Barbera goes well with the dish, you'd assume Barbaresco will too. And it will…assuming you go for the lighter body again.
The key here is that you should avoid Italian white wines and instead go for the red. However, the more complex the wine the more likely it is to overshadow the taste of the veal.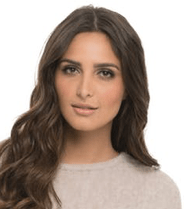 I'm a passionate about good wine and good cooking.
I like to keep me updated and share with my online friends my gastronomic knowledge.