As any foodie will tell you, the best way to enjoy a bottle of wine is to pair it with a food that complements it perfectly. As a general rule, though this is by no means definitive, red wines go particularly well with rich red meats, whereas white wines are generally better paired with chicken, game and pasta.
But what about seafood? There are so many different varieties of seafood that it can often be difficult to choose the right wines to go with them, especially as some types of seafood are richer in taste and texture than others.
Thankfully, your friends at Xtrawine are here to help in any way that we can. The following are some of the best Italian wines for pairing with seafood.
Terre Valse Cococciola
Made by Abruzzo, his is a gorgeous, dry wine that calls the Adriatic Coast its home. It is high in acidity and has a fruity taste that makes it a wonderful complement to most types of seafood. This is probably unsurprising, given that it hails from a coastal region and it seems that the rest of the world is starting to understand what those who are native to the coast have known for years. Cococciola has been experiencing something of a boom in popularity in recent years, making it easier to find than ever before, plus it is available at a reasonable price. It's simple, refreshing and uncomplicated, making it ideal for a nice seafood meal.
Pio Cesare Arneis
Though this wine comes from Pio Boffa, who has long expressed his love of California wines, there is an indelible Italian stamp on the Cesare Arneis that makes it ideal for drinking alongside a good seafood meal. It is a lively and invigorating wine that will challenge the taste buds without overwhelming them. Better yet, it has a mineral taste that is indicative of the land that it comes from, making it something of a versatile wine that can be enjoyed with a range of foods. If you keep a few bottles handy you will always have something to drink alongside fish, chicken or pasta.
Librandi Critone
This gorgeous wine comes from Calabria and it is one of the most gorgeous whites to emerge from the region. Created around a base of Chardonnay grapes, with a little bit of Sauvignon Blanc thrown in for good measure, it is a wine that tastes amazing when consumed on its own, but really comes into its own when paired with seafood. You can practically taste the sun and soil of the region in every sip and it is again another wine from a region where seafood is something of a delicacy. That makes it another easy choice for this list and a wine that you should really check out.
Contadi Castaldi Franciacorta Brut
Prosecco may take all of the glory when it comes to sparkling white wines, but it is this gorgeous Franciacorta Brut that we think goes particularly well with seafood. It's a wine with real depth and imagination to it, plus it is available at a very affordable price point. It is best combine with sole and turbot, but it will go very well with practically any fish-based dish. Better yet, there is also a Rosé variety available for those who want something a little richer. That one goes particularly well with salmon and other slightly richer fish.
We didn't want to highlight a specific winemaker here as there are so many wonderful varieties of Pinot Grigio available that we think it best that you find one that suits your palette. It is a wine that has enjoyed immense popularity over the years and is a common fixture at restaurants, making it an easy choice for those who want to enjoy a glass of wine with their seafood at restaurants that don't offer a lot of selections. It can be enjoyed alongside an appetizer for your main course, but it goes really well with fish-based dishes in its own right.
De Bartoli Terza Via Metodo Classico
This is a winner of numerous awards and is a wine that our team classes as one of the best sparkling whites to emerge from the country, making it ideal for those who want to enjoy a sparkling white alongside their fish. Granted, it is a little pricier than many of the other vintages on this list, but you will be able to taste the quality of this wine from the moment that the glass touches your lips. You can practically feel the Mediterranean on your tongue when you drink it, plus you can always use it for celebrations and as an aperitif if you don't want to combine it with any foods.
Noelia Ricci Sangiovese Superiore Il Sangiovese 2014
A cursory glance of this list would give you the impression that seafood is best enjoyed with a white wine of some description. While this is often true, there are a number of reds out there that really do complement seafood very well. This stunning vintage is one of the most interesting discovered in the Xtrawine catalogue. Though it is priced like some of the mass-produced wines that are commonly found in supermarkets, its pure quality shines through from the moment you begin pouring it. It is a sharp and interesting wine that belies its price point and acts as the perfect companion to a nice piece of fish.
The Final Word
We hope that this list has given you a few more potential options to explore if you have been looking for new vintages to combine with your seafood. Not all of these will be easy to find in restaurants, so it is best to order a bottle or two for yourself for when you decide to sit down to a nice fish meal. Of course, we also encourage our customers to explore and discover new wines for themselves, so consider using the filters in our search area to find many other wines that we believe pair well with fish.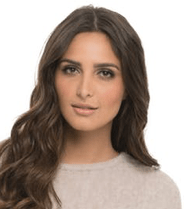 I'm a passionate about good wine and good cooking.
I like to keep me updated and share with my online friends my gastronomic knowledge.