When we say to think of an Italian food, what's the first thing that comes to mind?
We're betting it's a pretty even competition between two classics. Pizza is certainly up there, and boy do we love us some pizza. But we reckon spaghetti might just pip it as the most beloved Italian dish out there.
It's certainly a favourite among the xtraWine team. We're sure that doesn't come as a surprise as you can never go too far wrong with good pasta.
However, we also like to experiment a little with our pasta on occasion. After all, as amazing as spaghetti and meatballs can be, it's like anything else in life.
Too much of a good thing can get a little boring.
So we've gone in search of a twist to bring to our love for spaghetti. And in this article, we're going to share an unexpected new favourite along with a couple of wines that we think complement it really well.
The Ingredients
This one might get a little bit complicated as you're going to make your pasta from scratch. You could circumvent a good portion of this recipe by buying some spaghetti from the store.
But where's the fun in that?
For the truly home-made feel, you'll want to make this one from start to finish. That means we have two ingredients lists for you:
The Pasta Dough
Four eggs
About two and a half cups of flour, though you may want to up this a little if needed
A teaspoon of olive oil, with a little extra put aside
Half a teaspoon of salt
The Pear Cheese Sauce
About a pound of Cacio de Roma cheese, which you should grate
Three quarters of a cup of mascarpone
Six pears, which you should peel, core and grate
A little bit of ground pepper to add some seasoning
The Recipe
Before we get going with this one, we will need to note one thing.
You'll probably want a pasta machine handy if you're going to make your own spaghetti. Now you could do it by hand, of course. But it's a laborious process that takes a lot of time.
The good news is that having a pasta machine makes this recipe super easy.
Here are the steps you've got to follow.
Step 1
Pop your flour and salt into a food processor. Get the motor running and slowly add your eggs and oil. Be careful here as pouring too fast could lead to your eggs flying all over the place.
You should also add a tablespoon or two of water to the mix to give the dough some flexibility.
Keep the motor running until your mixture turns into a dough.
Step 2
Take the dough out of the food processor and start kneading on a lightly floured surface. It should take about 10 minutes for you to get the dough how you need it.
Add a little grease to a bowl and pop your dough inside. Cover it with plastic wrap and allow it to sit at room temperature for about an hour.
Step 3
You can make your sauce while you wait for the dough.
This is a pretty simple process. Just pop all of your sauce ingredients into a bowl and stir. Keep going until everything mixes together.
Now it's just a case of popping the mixture into a pan and heating it up until it melts. You might want to wait until you've got the spaghetti ready before you do that though.
For now, just cover the bowl and pop it in the fridge to keep it chilled.
Step 4
With the dough ready, it's time to put that pasta machine to good use.
Flatten the dough into sheets that you can feed into the machine. Set it to the spaghetti setting and let it get to work. You'll probably have to make a few sheets as you have quite a lot of dough.
You now have a bunch of spaghetti ready for cooking. You could dry it, but let's jump straight to the cooking!
Bring a pan filled with water to the boil and pop your spaghetti inside. After about 10 minutes, your spaghetti should be ready to eat.
While cooking the spaghetti, put your pear and cheese ingredients into another pan and melt them. Bring the sauce to the boil then leave the simmer while you wait for the pasta.
Step 5
It's time to serve!
Use spaghetti forks to serve up the pasta and just pour your sauce over the top. You're probably going to get a good few portions out of this, so it's great for a family meal.
And of course, you've only really got to follow steps 3 and 5 if you decide to buy your spaghetti from the store.
The Wine Pairing
So which wine goes well with this meal?
It's a tough one as you have some interesting meshing of flavours going on here. The pear already offsets the cheese a little so you don't want an Italian wine that's too rich.
We're going to play it safe here and say that Sauvignon Blanc is probably the best choice here. It's sharp enough to have a kick to it without being so overpowering that it destroys the delicate flavours of this interesting little dish.
Of course, you could experiment with a few other Italian white wines. Plus, Champagne isn't a bad complement to this dish if you want to try something French.
We will say that it's probably best to avoid red wines as a pairing though. They're just a little too complex for this dish and you'll end up losing the flavour of the pears and cheese if you're not careful.
The Final Word
And there you have it.
Not every spaghetti dish needs to have meat involved. And with this one, you've got some interesting flavours going on thanks to a neat twist on a classic.
And of course, xtraWine are here if you need a good Italian wine to serve with it.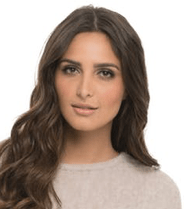 I'm a passionate about good wine and good cooking.
I like to keep me updated and share with my online friends my gastronomic knowledge.