In 2017, sales of Italian wine surpassed those of French wine. After much back and forth between the world's two largest wine industries, the Italians came out on top.
And that left us wondering what 2018 would bring.
Would the French industry bounce back and reclaim the top spot? Would the Spanish industry, which is always snapping at the heels of the French and Italian wine industries, manage to propel itself closer to the leading position?
Or, would the Italian wine industry cement itself as the largest in the world in 2018?
Though it's still pretty early into 2019, we can pretty confidently say that Italy has taken the top spot again. In terms of pure production and sales, no other country has managed to top Italy.
Here, we're going to look at some of the reasons why.
Reason #1 – The Continued Popularity of Prosecco
The rise of Prosecco has played a huge role in the recent success of the Italian wine industry. In fact, you could make the case that this wonderful Italian sparkling white wine is now the world's most popular wine.
But 2018 threw out some hints that that wine may have lost some of its lustre.
That's especially the case in the UK. Long one of the biggest Prosecco-consuming nations in the world, the UK saw its Prosecco purchases fall for the first time in a long time in 2018.
Alarm bells started ringing. But there were a couple of things that tempered the panic.
Firstly, the drop was relatively small, especially when compared to the massive gains that Prosecco has enjoyed in the UK over the last decade. There's no established pattern yet, so we'll have to wait until the end of 2019 to see if the UK has truly started to fall out of love with Prosecco.
However, the UK isn't the only nation to have a love affair with Prosecco. For several years now, the wine has been creating a foothold in the United States.
2018 may have seen those efforts come to fruition.
Prosecco sales shots up in the United States last year, which more than made up for the shortfall in the UK.
And it gets even better for Italian wine producers.
Prosecco has long since overtaken Champagne as the world's most popular sparkling wine. Its combination of quality and cost-effectiveness has played a huge role in that.
But you wouldn't expect Prosecco to overtake Champagne on its own home turf…right?
2018 indicates that we may see just that. France bought 40% more Prosecco in 2018 than it did in 2017. So, even in Italy's largest competitor, Prosecco's enjoying plenty of growth.
We cannot overstate the important role that Prosecco plays in the growth of the Italian wine industry. 2018 was another banner year for the wine and we see no reason why 2019 will be any different.
Reason #2 – The Rise of Wine Tourism
Both the French and Italian wine industries have very rich histories behind them. Each country has hundreds, if not thousands, of producers that are keen to tell their stories. Plus, their most famous wines have been around for centuries.
All of that history has led to a growing wine tourism industry, People actually travel to both countries with the sole intention of visiting vineyards and seeing how wines get made.
Now, both France and Italy have embraced this opportunity to attract more people to the country. But you can make the argument that Italy has perhaps been a little more successful in this region.
In fact, if you head to any major Italian producer's website, you're likely to see sections advertising guided tours of the facility. A little more searching online will help you to find entire packages dedicated to Italian wine tourism.
When you combine that with festivals and the other events that pull people to Italy anyway, you have potential for growth in the industry.
And while the effects of wine tourism aren't as large as the other reasons for growth on this list, they shouldn't be ignored. Italy has created a more welcoming atmosphere around its wine industry to the point where people no longer see it as something impenetrable and overly-sophisticated.
People visit Italy to learn about great wines. Then, they go back home and buy more of those wines.
It's a small thing, for sure. But if 1 million tourists each buy five bottles of Italian wine during the year because of what they experienced during a vacation, that's five million extra sales.
Reason #3 – Embracing the Organic Trend
The natural or organic wine trend is one that's affecting the entire industry. Again, both the French and Italian industries have seen many of their producers opt to create organic variants of their wines.
And consumers have responded in droves.
Italy stands just a little bit ahead of France when it comes to the adoption of organic wine production. In 2016, France had 70,100 hectares dedicated to organic wine.
Italy had 85,000.
Interestingly, both fell behind Spain, which had 100,000 hectares.
All three countries have continued to grow their organic wine production and it's clear that there's a niche that's getting filled. Organic wine sales rose throughout 2018 and they're now at their highest ever point.
With Italy just ahead of France in his respect, you have to point to organic wine as a major reason why Italy has sold more bottles than France in 2018.
The Final Word
As an Italian wine merchant, we're always delighted to see the Italian industry doing so well.
But of course, our main concern is always going to be great wine. It doesn't matter where a bottle of wine comes from. If it's of a high enough quality, we'll try to bring it to you on the pages of xtraWine.
Perhaps you're feeling tempted to contribute to the growth of the Italian wine industry yourself? We have plenty of vintages available on xtraWine, so why not browse our online store to see if you can find something to suit your tastes?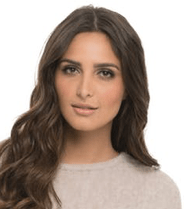 I'm a passionate about good wine and good cooking.
I like to keep me updated and share with my online friends my gastronomic knowledge.