Who doesn't love a tasty cookie?
The crumbly cookie is a favourite the world over. Beloved by kids and adults, they're brilliant little snacks that have so many unique flavours.
But Italian red wine?
That may be a new one for many cookie enthusiasts. After all, the smooth and silky tones of red wine may not seem like they mesh well with the crumbly nature of a good cookie. But that isn't the case. In fact, you may find that infusing your cookies with a touch of red wine gives them a unique and sweet taste that turns this delectable snack into one of your favourites.
So, do you want to learn how to make sweet red wine cookies?
This article has you covered. And better yet, we'll have a few Italian wine pairings to go along with your new snack.
The Ingredients
Before we move forward, it's important to note that this recipe comes from the brilliant folks at What's Cookin'. They specialise in creating traditional Italian-style recipes and we'd like to give them a huge thank you for this recipe.
With that being said, this recipe takes under 60 minutes to see through to its completion. By the end, you'll have a nice little batch of cookies infused with the gorgeous flavours of red wine. Here are the ingredients you need:
Half a cup of white sugar
Three and a half cups of flour
An eighth of a teaspoon of baking powder
A quarter teaspoon of salt
A cup of granulated sugar
Half a cup of olive oil
Another two tablespoons of light olive oil
Half a cup of your red wine of choice
You can also throw a few almonds or pistachios into the mix as a little garnish, though they're not required.
The Recipe
Following these steps will ensure you have a tasty batch of sweet red wine cookies sitting on the counter an hour or less.
Step One
Preheat your oven to 350 degrees Fahrenheit (about 175 degrees Celsius). Leave the oven on as you prepare your cookie dough.
Step Two
Grab a large bowl and mix your white sugar, flour, and salt into it. Add your baking powder too and stir until all of the ingredients have combined.
Step Three
Add your half-cup of olive oil and your Italian red wine. Stir the mixture until the oil is evenly blended into the combined mix.
Step Four
Remove the entire batch of dough from the bowl and roll it into a ball. Cover your dough ball with some plastic wrap and leave it to rest for about half an hour.
Step Five
After the 30 minutes have elapsed, remove the plastic wrap from your dough ball and place it on a lightly floured cutting board.
Start cutting ropes measuring about four inches long and about half an inch thick. Do this until you've cut the entire batch of dough into ropes. From here, fashion your dough ropes into whatever shapes you want them to be.
Step Six
Take each dough rope and dip them into your granulated sugar, ensuring that you cover both sides.
Step Seven
Grab a cookie sheet and line it with parchment. Place your cookie ropes on the sheet evenly before placing them into your pre-heated oven.
Leave the cookies in the oven for about 20 minutes. You should find that the bottoms of the cookies start to caramelize, with the rest of each cookie adopting a golden-brown colouring. If you see this, your cookies are successfully baked.
Step Eight
Remove your cookies from the oven and place them on a plate to cool. It's a good idea to cover them in plastic wrapping to ensure that nothing can get to them. Once the cookies have cooled, they're ready to serve or can be placed in a sealed Tupperware container for later consumption.
When serving, you can throw some almonds or pistachio nuts into the middle of the cookies to give them a little garnish.
The Italian Wine Combinations
So, you're already getting just the slightest hint of Italian red wine from the flavour of the cookies. However, using so much sugar means the cookies have a sweet flavour to them. And if you've added nuts, you also need to account for them when choosing a wine pairing.
As strange as it may seem to pair red and white, Prosecco is a good choice for complementing these cookies. As the red wine flavour is more of a hint than a dominant overtone, the biggest matching job you need to do is with the sugar. Prosecco does a great job of cutting through creamy and sweet cookies thanks to its acidity. Plus, it's light enough for you to enjoy along with a stodgy snack.
Following a similar path of logic, any refreshing white wine with a decent level of acidity combines well with sweet red wine cookies. Chardonnay is an excellent choice because it can also cut through the sweet flavours without completely overwhelming them. Pinot Grigio is also an excellent choice for the same reasons. This wine can also bring out some of the more subtle flavours in the cookies, allowing the red wine to shine through a little more.
Finally, a Madeira wine may be a good choice if you've decided to throw some almonds or pistachio nuts into the mix. Madeira has some nutty hints of its own, meaning it combines well with these flavours. It's also a red wine, which means it pairs well with the red wine used in the cookies.
The Final Word
With this recipe, you can finally make a sweet Italian favourite that is also ideal for using up any leftover red Italian wine you may have. This quick and easy recipe gives you a nice little batch of snacks you can break out the next time your friends come to visit.
All that's left is to get your hands on some wines for making and pairing with these sweet red wine cookies. Xtrawine is at your service with our enormous collection of Italian wines.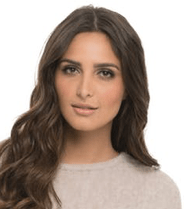 I'm a passionate about good wine and good cooking.
I like to keep me updated and share with my online friends my gastronomic knowledge.