The festivities are over.
Christmas has come and gone for another year. We've started a new year with the hope that it will be better than the last. And for the previous week or so, you've enjoyed the festivities with your friends and family. Precious memories were formed and the Italian wine flowed as you celebrated the holiday season.
But now, it's all over.
And you're left with a bunch of half-finished bottles of Italian wine.
What do you do with them?
There's no way that you're going to be able to drink it all before it starts going off. But at the same time, the idea of pouring so much quality wine down the sink sends a shiver up your spine.
Surely, there's something to be done?
There is!
In fact, there are a few things that you can do with your leftover Italian wine, with the below being just some of the best ideas.
Idea #1 – Freeze It
No, we're not recommending you freeze whole batches of wine so you can thaw it and drink it later.
Instead, think about how many recipes you've tried that call on you to use a tablespoon or two of Italian wine. Remember how frustrating it is to have to open up a bottle just so that you can add a little wine to the dish.
You can escape that problem by freezing some of your leftover wine.
Get an ice cube tray and pour some wine into it. Now, you'll have ready-made tablespoons of wine waiting for you the next time you need it for a recipe. The ice will melt in no time during cooking and you'll be left with a pinch of wine that is more than capable of adding the extra flavour you're looking for to your dish.
Idea #2 – Use it as a Glaze
If you have some extra meat leftover that you didn't cook, you may as well have one last big feast before getting back to the grind of work and life.
Your red wine comes in handy here.
A reduced red wine makes for a perfect glaze, allowing you to add a nice little sheen to your meat while also ensuring that you get a more flavoursome meal. Even if the wine is starting to go just a little bit off for drinking, you'll be able to get some extra mileage out of it by cooking it with some meat.
Idea #3 – Make Wine Syrup
Again, we're coming to the reducing idea. Cooking your wine into a nice thick syrup extends its longevity for a few weeks. You'll be able to store your syrup in the fridge, ready for you to use whenever you're getting ready to enjoy a nice and sweet treat.
Wine syrup is perfect for complementing ice cream and pancakes. However, you may also be surprised to learn that it adds an interesting tang to salad dressing and marinades!
Idea #4 – Make Sangria
As crazy as it may sound to any Italian wine lover, you may not want to finish up your leftover red wine because you've simply drunk enough of it over the festive period. You fancy something a little different and yet another glass of red wine just isn't going to do the trick.
Sacrilege, we know.
But we all have those periods where we get a little burned out on a good thing. And if that happens with your leftover red wine, you can solve the problem by using the wine to make Sangria. A gorgeous cocktail, Sangria is a mixture of red wine, brandy, sugar, fruit, and ice. Mix it up and enjoy a Spanish-style treat with your Italian red wine.
Idea #5 – Make Some Wine Jelly
Who doesn't love a little jelly with some fresh cream?
Instead of sticking with the standard fruit jellies you find at the supermarket, why not make your own with your leftover Italian wine. It's a simple process. Just add a little pectin to some red wine syrup and you have a gorgeous jelly that's perfect for serving as a standalone dessert or as an accompaniment to a cheeseboard.
Idea #6 – Make Some Vinegar
It's the natural option, isn't it?
We didn't place making some wine vinegar at number one because it's such an obvious thing to do with your leftover wine. After all, old wine is essentially vinegar anyway, so you don't even have to make much effort with this idea. Just leave the wine in a cool and dark place for a couple of months and you have a tasty and natural vinegar that's ideal for salads and chips.
Idea #7 – Salt Flavouring
Now here's an idea that very few people know about.
Of course, we all use salt when preparing meals. It has a great taste to it, making it the perfect seasoning. However, you can lend your salt a bit of a different taste and feel if you mix it with some of your leftover wine.
How does that work?
Reduce your wine to a thick syrup. Then, add a couple of cups of salt for every tablespoon of wine that you've reduced. You end up with a stunning salt that still offers the original flavour of the salt while also having just a tinge of the richness of your wine. It's perfect for use when seasoning beef and other rich meats.
There Are Plenty of Uses for Your Wine
Don't think you have to guzzle down every last leftover drop of your Italian wine. You don't need to spend the next few days in a bleary haze just because you don't want to waste your wine.
You have plenty of options!
Italian wine isn't just for drinking. There are so many ways that you can use your leftovers in cooking that it's easy to lose count. Whether it's using your wine as a glaze, reducing it into a syrup, or making some handy seasonings that add a little extra flavour to a dish, you can use your wine in so many interesting ways.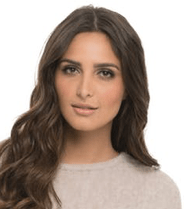 I'm a passionate about good wine and good cooking.
I like to keep me updated and share with my online friends my gastronomic knowledge.