Now that Christmas has come and gone, we can all start looking forward to the holidays that the rest of the year has to offer.
Easter is next on the calendar. While many associate the holiday with chocolate, thanks in no small part to Easter eggs, there's a specific type of meat that also goes down a storm during Easter.
We're talking, of course, about roast lamb. Lamb is a staple of the Easter feast in many countries and it's one of the world's most popular meats. Even if you don't eat it during Easter, it's likely that you'll have a few roast lamb dinners at various points during the year.
So that got us to thinking – which wines work best with roast lamb?
We've racked our brains and come with a selection of Italian wines, plus a few from other territories, that we think everybody should have on the table whenever they're eating roast lamb.
Rioja
We'll start with a Spanish wine to kick things off. A good Rioja has enough complexity to meld well with the unique flavours that you'll find in lamb and it's a mainstay in Spain.
Rioja works best when combined with milk fed lamb. The tenderness of the meat really meshes beautifully with the wine.
We recommend allowing the Rioja to mature for a couple of years if you really want the best experience. After all, you're looking for a wine that's capable of tackling some really rich flavours, so you have to give it some time to get up to the right level.
Cabernet Sauvignon
How you cook your lamb also has an effect on the wines that work best with it. A rare lamb chop goes better with something complex due to the rich flavours involved.
But what if you like your lamb done medium or well done.
That's where wines with a heavy Cabernet Sauvignon influence can help. Though an interesting grape, Cabernet Sauvignon is also extremely versatile. When used as a standalone grape, it's the perfect wine to combine with the typically less tender cuts of lamb you get when you cook it well.
Any Italian wine with a large volume of Cabernet Sauvignon works here, as the wine's tannins essentially act like a tenderising agent for the meat. You'll get all of the texture of rare lamb with less of the juiciness and blood.
We recommend going for a 100% Cabernet Sauvignon wine for the best experience.
Chianti
What better than one of the most famous Italian wines for a truly Italian dish?
Many Italians enjoy their lamb served in the costolette d'agnello style, which means that it's sliced directly from the lamb's rack of ribs.
It's an extremely rich and tender version of the meat that will overwhelm the vast majority of wines.
Not Chianti though. This most famous of Italian wines has all of the power you need from a wine that has to mesh well with some really rich flavours. There's also so many varieties to choose from. We recommend a Classico over one of the Super Tuscans, as the more intricate and less fruity flavours go particularly well with this sweet lamb cut.
Here's an added tip. Squeeze a little fresh lemon juice over your lamb to take some of the richness out of it. You'll get an extra tinge when you eat, plus your Chianti will go even better with the cut of meat.
Bordeaux
Let's assume that you're roasting lamb for a large group of people. You need to keep things fairly simple because you're catering for a lot of different tastes. As a result, you can't cook it rare, as there will probably be people who hate eating that type of meat. You also can't cook it well for the same reason. You have to go down the middle, which means you need a versatile wine that can really exaggerate and complement the flavours in the lamb.
That's where Bordeaux comes in. This famous French wine has long been popular because of its combination of unique flavours and accessibility. It's also a fruity wine, which adds a little extra kick to a roast lamb that doesn't have too much going on.
We recommended going for a younger version of the wine if you're serving it with lamb. This ensures that it maintains a lot of the fruitiness that makes it a great complement to the food.
Rhône
Then, there's the other end of the scale. Perhaps you're slow roasting your lamb over a number of hours. A nice shoulder joint contains a lot of rich and fatty meat, so you have a few more flavours to contend with.
A more mature Bordeaux will do the trick, but why not try a Rhône instead? Another French wine, this has a slightly more gamey quality to it, which means it's more than capable of dealing with more complex and fatty flavours.
However, you should avoid the wines that carry the Côtes du Rhône Villages appellation. While decent as table wines, they're also fairly mild when compared to other wines that come from the region. You want something with a little kick to it if you're going to drink a wine that actually complements the meat. Côtes du Rhône Villages wines are more like table wines that you can serve with almost anything. They're versatile, but they don't provide the best lamb-eating experience.
The Final Word
Just writing this article has gotten us in the mood for a nice roast lamb dinner. The succulent flavours of the meat express themselves in different ways, depending on how you cook it. Your job is to find a wine that matches the particular cooking style that you use.
Our suggestions are a good starting point, with each making for an excellent complement to most lamb dishes. Of course, we always encourage you to experiment. Try one of the wines on this list and then look around for wines with similar qualities. You may find a few vintages that work well with lamb that we haven't even considered.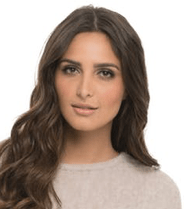 I'm a passionate about good wine and good cooking.
I like to keep me updated and share with my online friends my gastronomic knowledge.