The #xtrawinexperience journey continues in Lazio to discover the best wines of the capital region.
The wine of Lazio in history
The history of the wines of this region is truly ancient and dates back to the Etruscans, who already cultivated various indigenous grape varieties, even at that time.
It was then, thanks to the Roman Empire that wine spread throughout Europe. Legend has it that the Emperor Marcus Aurelius Probus wanted the Roman legions to bring a vine with them, so that it could be planted in the newly conquered territory.
This rite made the vine plant the symbol of the power of the Roman Empire.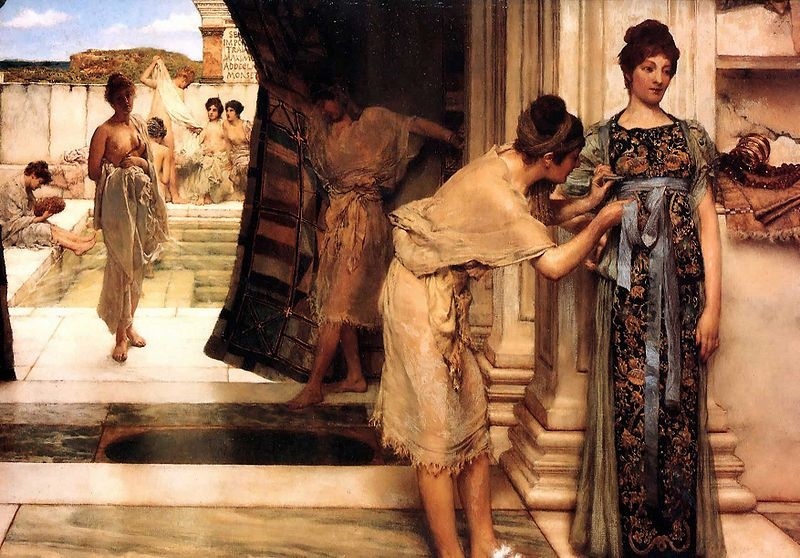 Latium, lands and wines to discover
Divided between the sea, plains and hills, the region is an ideal territory for the proliferation of vines. With a vine-growing area of almost 28,000 hectares, it is certainly a respectable size, producing more than 2 million hectolitres of wine.
With volcanic soils, lakes, hilly areas and reclaimed plains (the Agro Pontino), this varied territory allows for a diversified production of wines.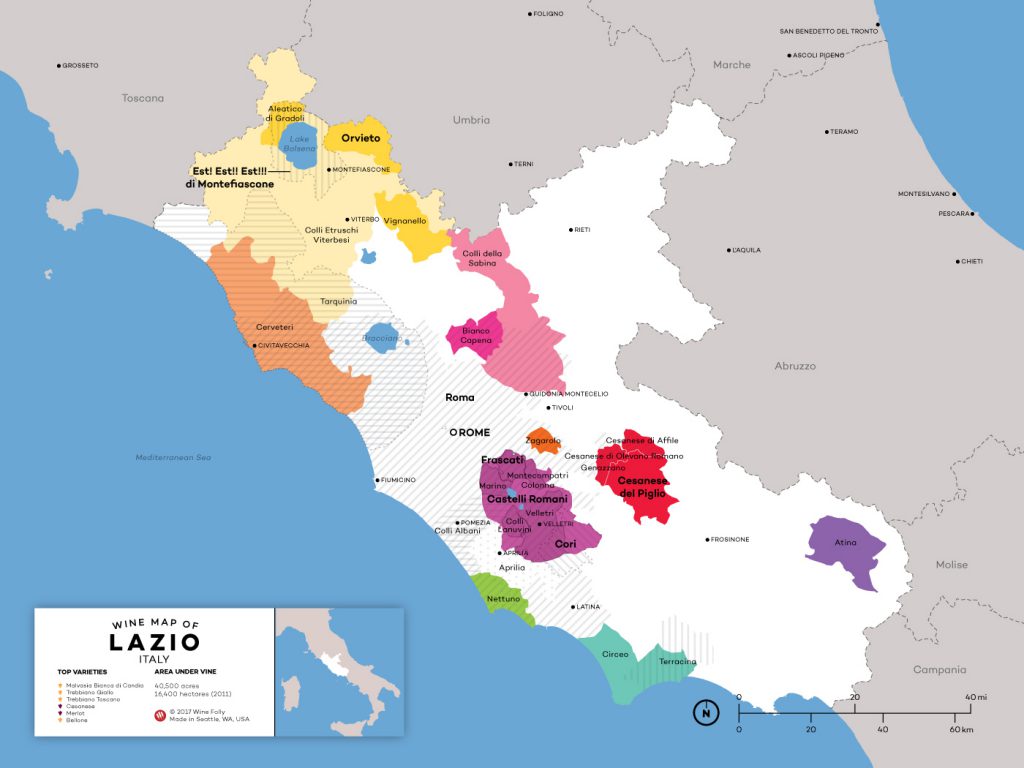 Wines of Lazio, each area with its own product
The Castelli Romani area is famous for the lakes of Castelgandolfo, Nemi and Bracciano and for Monte Porzio Catone and Grottaferrata.
This area is also home to the vineyards of some of Lazio's most important grapes, such as malvasia putinata and where a third of the region's wine production is concentrated.
Trebbiano, the oldest wine in the area, is also cultivated here, whose origin dates back to the Roman Empire: in fact, the famous Roman writer Pliny wrote about trebulanum wine in Tuscany and Latium.
Malvasia, on the other hand, has Greek origins: its name derives from Monemvasia, the city where the vine plant was imported.
In the Ciociaria area, which includes the area of Frosinone, sees the largest production of Cesanese del Piglio Docg, a very ancient wine and a real treasure for this region.
In Ciociaria, Passerina del Frusinate IGT is also produced.
Continuing our tour, we arrive in the province of Latina, where we find the Nero Buono di Cori and the Moscato di Terracina.
Our journey ends in the province of Viterbo where the Aleatico di Gradoli, the Malvasia Bianca and the white Trebbiano are cultivated, and where the famous wine Est! Est! Est! comes from.
Three Lazio wines perfect for every occasion
Thanks to its varied and unique territory, the wines of Lazio are many and varied, with
one suitable for every occasion. On xtraWine you can find many Lazio wines at the best prices. Here are three tips for exploring this beautiful region through the glass.
Falesco's flagship Montiano is an award-winning still red wine made from 100% Merlot grapes, with IGT designation.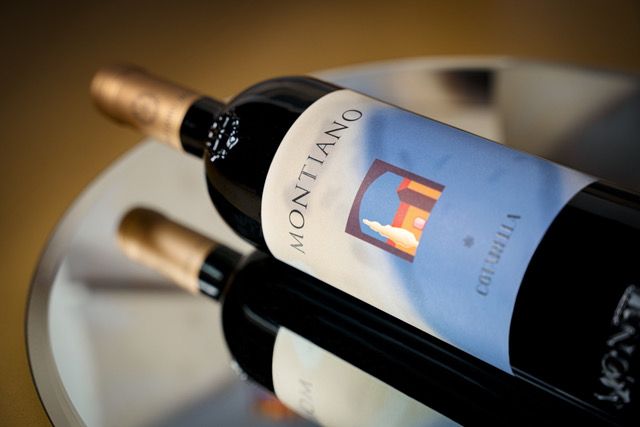 Cotarella Montiano 2018 has deep, red ruby colours and wide aromatic range of scents in which delicious vanilla notes, small red fruit, layers of jam and sweet spices combine. To the taste, this wine appears to have a full aristocratic roundness and softness, with quite elegant, agreeable and lingering flavours.
Must be served at 16 – 18°C and it is ideal with meat-based dishes (perhaps with a traditional porchetta sandwich as Martha Stewart suggests) and all types of cheese.
A Grechetto-Viogner based wine, Tenuta di Fiorano Fiorano White 2017 is a wine of surprising complexity, mineral, intense but elegant, with a pleasant and not too ripe fruit, white peach, medlar, perhaps fresh almond,then flint, gentian flowers.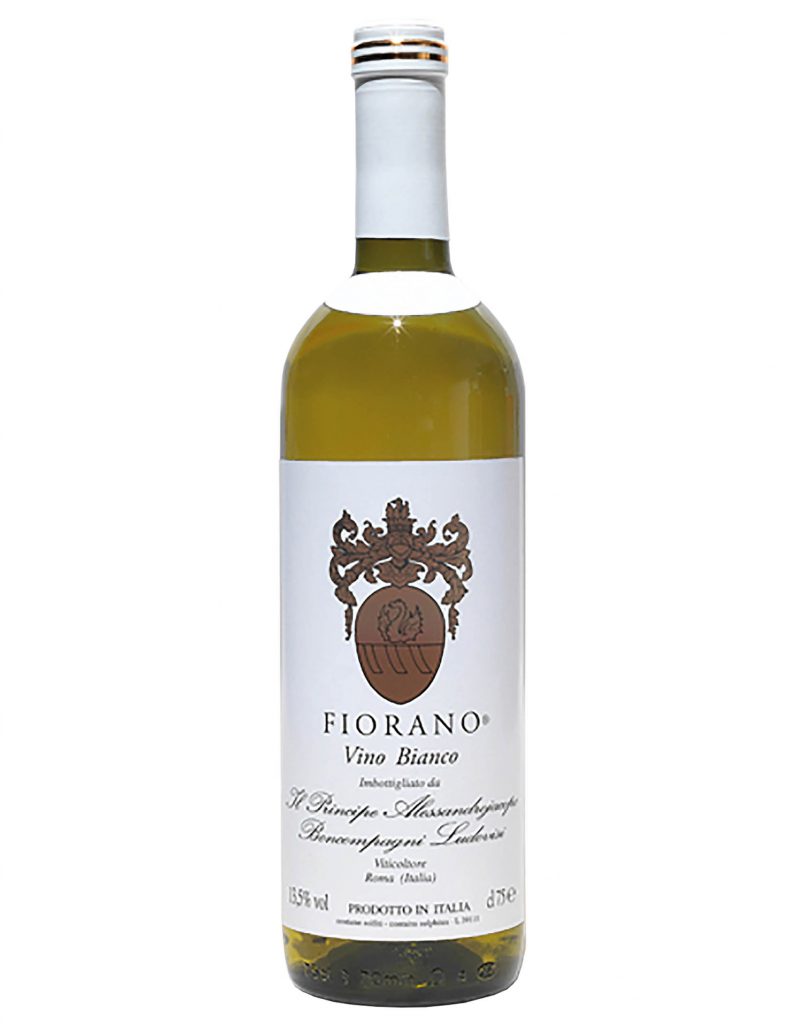 Balanced, soft, savoury flavour, perfectly supported by a brackish, Mediterranean acidity.
Ideal to drink with first and second courses of fish or white meat.
Ideal to really get a taste of Lazio. 100% Syrah,
n International vine
grape variety widely used among the wines of Lazio.
It has an intense ruby red colour that releases hints of ripe fruit and spices on the nose. The impact
taste is remarkable, rich and enveloping. The finish on the palate is sweet and persistent: try it with red meats or a tasting of intensely flavoured cheeses.
Discover them all now on xtraWine!!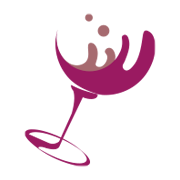 Interviste esclusive dal mondo del vino ed approfondimenti da chi fa del vino una ragione di vita, di business e di cultura.