xtraWine cocktail season appointment is back. Another Tuesday and another appointment with a cocktail to accompany your evening summers. It may be that we are now back to our routine: kids in school, work and endless meetings. Yet, this summer is very unique because we are having the privilege to enjoy warm weather. So, #xwcocktailseason continues to accompany those evenings, keeping you company. How? By giving you some ideas for cocktails to conclude your day in style.
This week we are celebrating Trentino Alto Adige.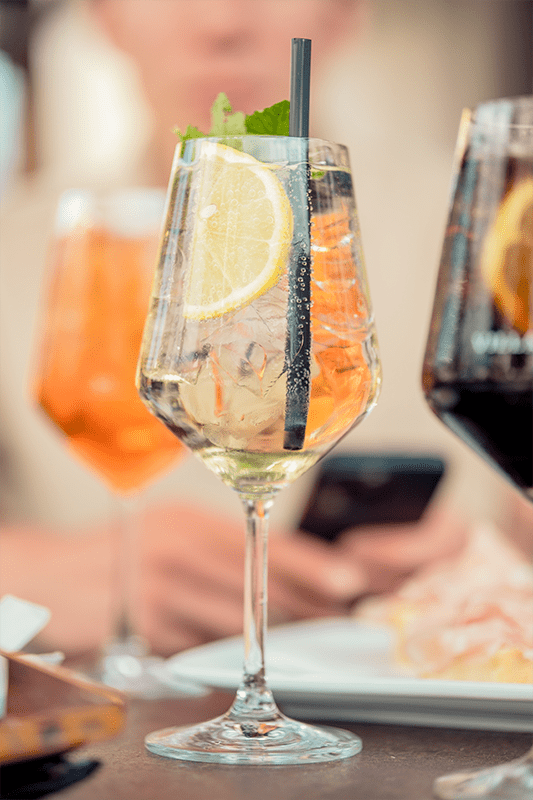 Our #xtraWinexperience has already covered Trentino but we want to talk about how to make the most with white wines from Trentino Alto Adige. Nonetheless, they are ideal for grat cocktails.
Let's talk about Hugo cocktails!
Why Hugo?
The Hugo cocktail is a Trentino Alto Adige original. There are two versions of how it came to be. Some claim that the cocktail was invented in 2005 in Venosta Valley as an alternative to the well-known Italian cocktail, the Spritz.
Others, on the other hand, claim that it was born at the end of the 1990s in the Fassa Valley. According to this version, the Hugo cocktail was created by the owner of one of the area's mountain huts named Hugo. According to legend, Hugo had elderflower syrup and got creative.
Whatever the truth is, Hugo Cocktail is from Trentino Alto Adige and is well worth making because it has all the flavour and taste of a high mountain summer drink.
How to make the Hugo Cocktail
Even the BBC agrees: the Hugo cocktail is a one-of-a-kind cocktail that truly transports you to the Alps!
To make a good Hugo Cocktail, you'll need Prosecco or another sparkling wine, elderflower syrup, mint leaves, and crushed ice. Yes, ice cubes can be used, but crushed ice is much fancier! This cocktail is unique in that it is not overly alcoholic, so you can drink it after a long day of staring at your laptop, working away.
Our goal at xtraWine is to make you a bartender in 5 minutes, and the Hugo will make you look like a professional bartender in just five minutes. True story!
Ingredients
How to prepare it
Fill the wine glass with crushed ice or ice cubes
Add Prosecco or any other Sparkling Wine and sparkling water and mix
Add elderflower syrup
Garnish with lime and mint leaves
Et voila', Hugo Cocktail is ready!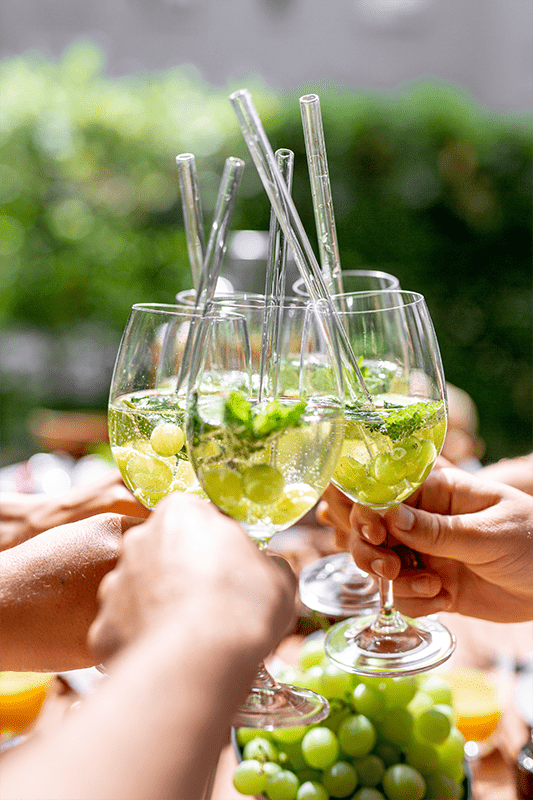 Different variations of Hugo Cocktail
The Hugo cocktail, like many others, has numerous variants and variations depending on who makes it. Prosecco, for example, can be replaced with any sparkling wine of your choice. Some people prefer a dry, non-aromatic sparkling wine or prosecco.
Others, on the other hand, prefer a much sweeter variation of the cocktail. It all depends on who makes the cocktail and for whom it is made.
The Hugo cocktail is also available in a non-alcoholic version. All that is required is to replace the prosecco or sparkling wine with tonic water or to choose any of the non-alcoholic wines that are now widely available.
What is certain is that the Hugo Cocktail has now become a global phenomenon!
Try the Hugo Cocktail and share your experience with us on Instagram or Facebook!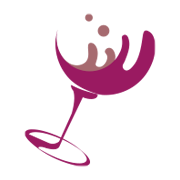 Interviste esclusive dal mondo del vino ed approfondimenti da chi fa del vino una ragione di vita, di business e di cultura.