In this article, we will explore three Italian wines alternative to Bordeaux wines to offer comparable quality to this famous wine while costing far less.
There are many reasons why France's Bordeaux wines are amongst the most beloved in the world.
Of course, there's the spectacular taste. Bordeaux straddles the wine between complexity and accessibility perfectly, leading to a wonderful wine that is an absolute joy to experience.
There's also the history to consider. As one of the world's most famous types of wine, Bordeaux is beloved by those who are passionate about the history of wine just as much as those who simply wish to enjoy a fantastic drink.
Bordeaux also has spectacular ageing potential. In fact, many will tell you that the tannic qualities of the Cabernet Sauvignon grape used to make the wine leads to it being at its best when it's been aged for 10 years or more. This ageing potential is also one of the many reasons wine investors tend to invest a lot of their money into high-end Bordeaux wines.
However, that mention of investing should indicate something else about this stunning French wine.
It's expensive.
Even a standard bottle of Bordeaux can cost upwards of three figures, which is far more than the average person is willing to spend. The bottles purchased by investors often reach four or even five figures. If you want a glass of Bordeaux, you have to be willing to shell out for it.
Or, you could look for an alternative.
Wine No. 1 – Tignanello
Most people know of Tignanello as the most famous of the Super Tuscans. It primarily uses the famous Sangiovese grape used for Chianti and applies several twists to it, creating a high-quality wine that is more palatable to international audiences.
One of those twists is the addition of Cabernet Sauvignon.
The grape used to make Bordeaux is a blend of three that comprise Tignanello. Along with the 80% Sangiovese and 5% Cabernet Franc, Cabernet Sauvignon makes up 15% of the wine's blend.
What does this mean for Bordeaux lovers?
In addition to Tignanello being reminiscent of classic Chianti wines, it also has a dash of the flavour and aroma you'll find in Bordeaux wines. Couple that with the wine's ageing potential and accessibility to a wine that compares to the best Bordeaux has to offer.
Tignanello can get a little expensive. However, even the costliest bottles don't compare to the prices you may have to pay for a high-end Bordeaux.
Wine No. 2 – Franco Mondo Di Vino Monferrato Rosso
If you're looking for something a little more affordable than Tignanello, Franco Mondo has you covered with its Di Vino Monferrato Rosso.
And again, it's the presence of Cabernet Sauvignon that puts this wine on our list.
Di Vino Monferrato Rosso is made primarily using the famous Barbera grape, which accounts for 70% of the blend. The other 30% comes from the same Cabernet Sauvignon grapes used to make Bordeaux. Franco Mondo also takes special care when harvesting its Cabernet Sauvignon, with the grapes typically undergoing a later harvest before being left to dry in crates for a month before they're used to make the wine.
The wine has a bouquet that includes the red berry and dried fruit notes you'll find in some examples of Bordeaux. It also offers a harmonious taste, though it's slightly sweeter than its more expensive cousin. Even so, the wine is an excellent choice for pairing with meat and mature cheeses. And at less than €15 a bottle, it's a far more affordable choice than the French classic.
Wine No. 3 – Bindi Sergardi Simbiosi Rosso Toscana
We return to Tuscany and another of the Super Tuscans for the third wine on our list. The Bindi Sergardi Simbiosi Rosso Toscana practically eschews everything about Chianti to create a wine that is a perfect blend between Cabernet Sauvignon and Merlot. The grapes each account for 50% of this wine's blend, allowing the wine to offer an interesting Italian twist on two French favourites.
Of course, the use of Cabernet Sauvignon makes it obvious why this is a great alternative to Bordeaux. However, we should also spare a word for the wine's ageing potential. The wine can be aged for over 20 years, making this an excellent choice for wine investors at the lower price scale.
But what about those who simply wish to enjoy a drink?
The Bindi Sergardi Simbiosi Rosso Toscana has a deep ruby red colouring and a complex bouquet. The fruity notes are complemented by notes of cassis, hazelnut, cinnamon, and even incense. If you're looking for an interesting wine to explore, this should be considered. It combines Merlot's best qualities to create a sweet and voluminous wine with a near-perfect structure.
Try the Bordeaux Alternatives
Though Xtrawine primarily focuses on the brilliance of the Italian wine industry, we're always willing to give credit where it is due to the other winemaking nations of the world. Bordeaux's winemakers mastered the Cabernet Sauvignon grape, laying the foundations for every producer who decided to explore the grape in other countries.
The work of those French maestros allows these alternatives in the first place. Each of the three wines discussed in this article uses Cabernet Sauvignon to provide a taste and feel reminiscent of a good Bordeaux. However, each combines those traditional winemaking techniques with uniquely Italian twists, creating alternatives rather than simply copying the blueprint that Bordeaux's creators made.
If we had our choice, the Xtrawine team would happily take all three of these wines and as much Bordeaux as we could carry to enjoy over the winter period. We're sure that you're the same, which is why you'll find plenty of stunning red wines, including Bordeaux and the alternatives that use Cabernet Sauvignon, in the Xtrawine collection.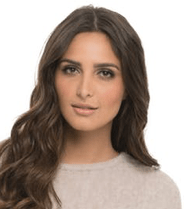 I'm a passionate about good wine and good cooking.
I like to keep me updated and share with my online friends my gastronomic knowledge.