There's not much time left until Christmas 2022 arrives at our doorsteps. We're sure you have most of your presents bought and you're ready to hand them out to your loved ones over the festive season.
But we also know there are a few last-minute shoppers out there.
If you're one of those shoppers, you may have decided that the gift of Italian wine is the perfect one for your friend or family member. Instead of going to the store to buy the bottle, let us explain why buying wine as a Christmas present from the Xtrawine team is the best choice you can make.
Unrivalled Choice
Let's say you head to the supermarket to buy a bottle of wine. You're probably going to see a couple of dozen choices from all over the world, most of which are fairly standard vintages.
What if you go to a wine specialist?
They'll have a much larger selection, with a few rarer or more expensive vintages in stock. But even then, a wine store is always limited by the amount of space its shelves have. Even the best specialists may only have a couple of hundred vintages ready to sell.
Xtrawine blows those numbers out of the water.
We have thousands of Italian white, red, sparkling, and rosé wines for you to choose from. What's more, we also have hundreds of wines from France, Spain, Chile, and so many other wine territories. Add to that all of the special liquors and spirits we sell and there is simply no way that a regular store can rival the choice on offer at Xtrawine.
Whether you're looking for an affordable wine, an old favourite, an expensive vintage, or something completely new, you're sure to find the perfect gift in our collection.
More than Just Wine
What if the person you're buying for has no trouble finding bottles of wine for themselves? Perhaps they already have plenty of people buying wine for them. Or, maybe you bought them a bottle last year and don't want to repeat your gift this year.
How can Xtrawine help in these situations?
Simple.
We offer more than just bottles of wine. As a website that's dedicated to everything about wine, we also offer a large range of accessories for the wine lover who already has every bottle they need. These accessories include wine-cooling fridges, which help people keep their wines at the appropriate temperature. We also offer corkscrews and vacuum pumps, the latter of which can help to preserve a wine for longer after it's been opened.
As long as the person you're buying for loves wine, you can find something for them on our website. And in many cases, that something doesn't necessarily have to be another bottle of wine.
All The Information You Need
There's one downside to having so much choice available to you.
Figuring out what Italian wine to buy.
It can all get a little overwhelming when you search through many options. You might find yourself lost in a sea of wine. And while that doesn't sound like the worst fate in the world to us, it's tough to pick the perfect present when you have so many choices.
At Xtrawine, we try to make things easier by presenting you with as much information as possible about every wine we sell.
This starts with the basics. We'll tell you who makes the wine, its alcohol content, and how to best serve the drink. We will also dig into what the wine offers regarding its bouquet and taste profile.
Let's continue.
We have discussed if you want to know which foods pair best with the wine. And if you're unsure whether the wine meets the quality standards you hope for, our team rates every wine on our website with a score out of 100.
It keeps getting better.
As well as our own scores, we list any ratings or reviews the Italian wine receives from major industry publications.
When it comes to learning about the wines you buy, Xtrawine ensures you have all of the information you need at your fingertips. If you know even a little about what the intended recipient likes, you can use that information to find the perfect wine for a Christmas gift.
You Don't Have to Make Any Effort
It's been a very cold winter so far this year, especially in places like the UK, which have experienced temperatures below 0 degrees Celsius for a couple of weeks leading up to the writing of this article.
Why are we talking about the weather?
We know the last thing you want to do is go out shopping when the weather is so cold. As soon as you're back home from work, you want to snuggle up with a good film while enjoying your own glass of wine. Having to drive back out to go shopping is tiring and costly. After all, you're not just battling against the cold. You also have to deal with high fuel prices.
When you buy Italian wine as a Christmas present from Xtrawine, you never have to leave the comfort of your own home. In fact, you don't even need to get changed out of your pyjamas. You can order your gifts from our website using your laptop, PC, or mobile device. Tell us what you want, make your payment, and we ship the Italian wine to your doorstep.
It's easy, which is exactly how you want it.
The Final Word
With Christmas fast approaching, your friends at Xtrawine are here if you need to find the perfect Italian wine gift for your friend or family member. In addition to thousands of Italian wines, we stock a range of accessories that are the perfect gift for the wine lover who has everything.
You just need to start your search.
Last but not least, we recommend checking out the rest of our blog. Our articles look at specific wines and help you learn more about what you're buying. When you've figured out what you want, place your order and we'll send it straight to your doorstep.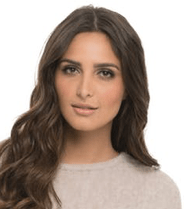 I'm a passionate about good wine and good cooking.
I like to keep me updated and share with my online friends my gastronomic knowledge.