For many, Autumn is the most beautiful of the seasons.
The leaves have started to change colours, with many beginning to fall. We see the transition from the bright and airy feel of summer towards a cooler and more subdued colour palette. Autumn is that beautiful time of year when we get to see the start of the loss of leaves and plant life that is so crucial to the regenerative cycle that brings us back to the blooms of spring and the heat of summer.
What's more, the weather takes some interesting turns. As the temperature starts to cool, we begin to appreciate the simple pleasures that keep us warm and allow us to enjoy the beauty of the season. Anybody who has ever enjoyed a nice Italian red wine while snuggled up in a coat during a crisp autumn night knows exactly what we mean.
And that brings us nicely to the topic of today's article.
With Autumn being such an interesting and variable season, it stands to reason that you'll opt to enjoy different types of Italian wine during this period than you would in summer. Here, we look at some of the Italian wines that best suit the mood of the season.
Wine No. 1 – Pinot Noir
Autumn can be a slightly awkward season when choosing wines. You want something refreshing, though you may shy away from the more acidic white wines you'd enjoy during the summer. At the same time, you want something with a little character to it, though you may also not want to go for a deep and heavy red wine, such as a Chianti.
You need to find a middle ground.
Pinot Noir provides.
This gorgeous light-bodied red wine offers the perfect way to transition into the new season. Its lightness means it's easy to enjoy during the early autumn when evenings are still relatively warm. But its combination of fruity and earthy notes also makes it the perfect choice for pairing with the warmer food you'll drink during the season.
Wine No. 2 – Barbera
Sticking with red Italian wines, we transition into a drink that many call the Wine of the People. That's because this is often the wine of choice for the dinner table, particularly in its native Piedmont. Barbera is an interesting wine as it has the richness you'll likely be looking for as you start eating heavier meals during the autumn. But at the same time, there are plenty of examples of this wine that are light enough to enjoy on their own.
It really comes down to the type of Barbera you choose.
If you're looking for an added layer of complexity, search for Barbera wines that are oak-heavy. They typically exhibit notes of vanilla, chocolate, and spices. For something more refreshing, search for a version of the wine that has high acidity, thus allowing it to serve as the perfect transition from summer to autumn.
Wine No. 3 – Chardonnay
"Wait a second," we hear you say. "Chardonnay is one of the most popular white wine varieties. Surely it's suited to spring or summer."
You're right!
Chardonnay is an ideal spring or summer wine. But it's also a brilliant autumn wine. Chardonnay has become the world's most popular grape because it's extremely versatile. For autumn, search for an oaked variety of the wine. The use of oak gives the Chardonnay a slightly richer, almost buttery, texture that makes it ideal for cool autumn evenings.
The wine is also perfect for pairing with several autumnal dishes, such as creamy pasta and toasted nuts.
Wine No. 4 – Dolcetto
We come back to the Piedmont region with an Italian red wine that would seem to be on the sweeter side. But don't let the name fool you. Dolcetto may be Italy's little sweet one but it's actually a far dryer wine than you may be expecting.
This makes it the perfect choice as you get a little deeper into autumn. Dolcetto is a little more tannic than the other reds we've shared on this list, in addition to being less acidic. As such, it may not be the best choice for warmer autumn days. But when the temperature starts dropping further as we start to approach winter, the tannic notes of Dolcetto combine perfectly with its fruity notes, slight bitterness, and touches of liquorice to create a wonderful drinking experience.
Wine No. 5 – Primitivo
Also known as Italian Zinfandel, Primitivo is a gorgeous red grape that produces some exceptionally rich and bold wines. That description should indicate to you that it may not be the best choice for the early weeks of autumn when temperatures are often still warm. But like Dolcetto, this wine comes into its own as we draw closer to winter.
There are several styles of Primitivo you can explore. The low-ABV versions come with notes of sage, rose petals, and black peppers, which make them ideal for exploring during lazy evenings in the garden. However, it's the higher ABV versions of the wine that will really warm your cockles. These versions of the wine are much richer in texture. They also come with more complex notes, including raisin, chocolate, cinnamon, and tobacco.
If you want to get your hands on this type of Primitivo, seek out the wines made in the Puglia region of Italy. They're perfect for the transition from autumn into winter.
The Final Word
The transitory season of autumn allows you to explore several types of Italian wines. During the early weeks of the season, you will likely favour lighter and more refreshing wines that help you segue from summer. As the season progresses, your tastes may shift towards richer and more complex reds that are more in keeping with the cold weather.
The wines in this list run the gamut from light and refreshing to rich and warm, giving you the perfect collection for autumn. And you can find all of these wines, and many more, in the Xtrawine collection.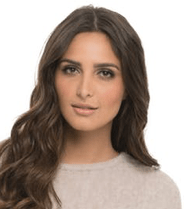 I'm a passionate about good wine and good cooking.
I like to keep me updated and share with my online friends my gastronomic knowledge.