The rise of the smartphone has opened up a world of new possibilities in the world of Italian wine. Today, you can research wines on the go, so you know exactly what you're getting when you come across a new wine in the store. There's a wealth of information at your fingertips, and you'd be a fool not to take advantage of it to find some more drinks that suit your tastes.
As usual, your friends at Xtrawine want to help you explore the deep and rich world of the Italian wine industry in any way that we can. That's why we've decided to go mobile for today's article. We've examined some of the world's leading mobile apps that relate to the world of wine, to find the ones that we think offer you the most information.
Each of these apps is an essential download for a true connoisseur. So without any further ado, let's get started with the list.
Delectable
Available for both Apple and Android devices, Delectable is a free app that puts a huge amount of information at your fingertips.
Our favourite thing about this app is the wine label scanner. Just scan a label using your phone's camera, and this app will pull up a host of information about the wine. You'll learn about where it comes from, and get to see reviews and rating from both consumers and the world's leading one professionals. It even offers up some tasting notes too, which are so good that they're specific to the vintage.
That's not all though, as the app also has a little wine journal. You can use it to keep a record of the wines you've tried, with your own tasting notes to refer back to.
Finally, there's the little newsfeed option, which allows you to subscribe to the newsfeeds of leading sommeliers and wine producers. Check it every day for new information from some of the lasing names in the Italian wine industry. All told, we think this app is one of the most complete on the market, and it offers up a crazy amount of information given that you don't have to pay a single penny for it.
Vivino
Vivino has many of the same features as Delectable, but it has two major differences. The first is the price. Firstly, there's both a free and premium version, the latter of which you have to pay for. However, you get most of the features with the free version, with the paid one only being useful to you if you want to find out what different critics are saying about the wines that you scan.
Secondly, you have the sheer amount of information that the app provides. While Delectable covers the basics really well, Vivino goes into much more detail about the producers and the wines, so you're never stuck for information.
Its Wine Explorer also has an enormous database, which makes it capable of recognising the labels of over 8 million bottles of wine. Frankly, you'll have achieved something a little bit special if you manage to find a bottle of wine that the app can't help you identify and learn every little thing about.
This is also a great app for the non-English speaking crowd, as it's available in 11 languages. Russian is the newest addition to that little list, which shows the makers of the app are paying attention to burgeoning wine industries in countries that haven't traditionally been linked with wine.
We also like the menu scanner feature, which is something that Delectable doesn't have. If you're at a fancy restaurant and don't know which wine to choose, you can use the app to scan the wine list and it will instantly provide information and consumer ratings for every single bottle.
Wine Searcher
Another free app that's available for both iOS and Android, Wine Searcher has the serious collector in mind. That doesn't mean that amateurs won't find plenty of information to help them make their decisions. However, it really shines when it comes to helping collectors find rare vintages to add to their collections.
If you have a bottle in mind, but don't know where to find it, just type it into the app. It can search through the inventories of retailers around the world to let you know which ones have the wine in stock. From there, it's a simple step to ordering the wine so that you can have it in your collection.
It matches Vivino when it comes to the sheer depth of the information that it offers about each vintage. However, it really shines when it comes to the little extras. You'll find Q&A sessions with winemakers from all over the world, which really helps you to develop a greater appreciation for the work that they put into the wines that you consume. There's also news and views from the industry to sink your teeth into, perhaps making this the absolute best app for those who have an undying passion for the global wine industry.
The Final Word
There are many mobile apps out there that appeal to the wine enthusiast, but we believe that the three we've chosen here stand out from the rest. All of them provide plenty of information for their users, while each also has something unique that helps it to stand out from the rest.
If you're just looking to find a good bottle of wine, we'd say Delectable is the pick of the bunch. It offers enough information, without overloading those who just want to get in and out with their purchases.
Vivino is a step above when it comes to detail, making it a great choice for those who want to learn more about the industry. We also really like the menu scanner, as this saves you from having to get a waiter to bring every bottle of wine out so you can scan the labels individually.
Wine Searcher is the app of choice for the really serious collector, as it offers even more information and the means to locate rare vintages from around the world.
Download all three today (they're all free) and you'll have everything you need to find perfect wines.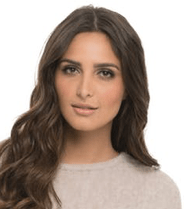 I'm a passionate about good wine and good cooking.
I like to keep me updated and share with my online friends my gastronomic knowledge.