We all know that seeing DOC on a bottle of Italian wine is a sure sign that the wine meets certain quality standards. After all, that's the point of both the DOC and DOCG labels. They exist to tell you that the wine is made following very strict criteria designed to ensure the wine is made in a certain region and that it follows specific rules during production.
Every year, the Italian wine industry selects a few wines to be made into DOC wines. And there are currently dozens with their own DOC rules to follow.
Santo di Montepulciano is one of them.
This wonderful sweet Italian wine hails from the small Tuscan town of Montepulciano. The mere mention of Tuscany has likely piqued your interest, as many know this as one of the most important Italian wine regions. In this article, we'll explore the Santo di Montepulciano DOC so you know what you're getting if you decide to give this wine a try.
The Quick Facts
As mentioned, Santo di Montepulciano is produced in a single small Tuscan town. It combines several white wine grapes, including Malvasia, Trebbiano, and Grechetto, with the famous Sangiovese, which is the grape used to make Chianti.
Santo di Montepulciano was established as a DOC in 1996, meaning it has over 25 years of DOC guidance under its belt. It's also made in fairly small quantities, with only seven hectares dedicated to its production.
The DOC comes in several compositions, each of which leads to the creation of a sweet wine. These include Vin Santo, which is the white variety that combines the three white wine grapes mentioned earlier. This wine has a requirement that at least 70% of its composition must come from Grechetto, with the rest made up of Trebbiano and Malvasia. The Vin Santo variety of the wine also has a Riserva version, which has longer ageing requirements.
Then, there is Vin Santo Occhio di Pernice, which is a Rosé wine that combines the three white varieties with Sangiovese. In this case, the wine needs to have 50% Sangiovese, with producers then free to play around with the composition of the other three grapes.
Beyond these basics, there are several rules for both wines to follow:
Vineyards must have a minimum elevation of 250m, with a maximum of 600m.
The grapes must be dried, either on or off the vine, to achieve a minimum sugar level, thus ensuring the wine's sweetness. For the Vin Santo version, that sugar level is set to 28%, with the Vin Santo Occhio di Pernice having to achieve 33%.
All versions of the wine have to reach a minimum alcohol level of 12%, with the potential levels varying depending on the wine. Vin Santo has a maximum potential of 17%, with that number rising to 20% for the Riserva and 21% for Vin Santo Occhio di Pernice.
Ageing rules are in place, with all three having to spend a considerable amount of time in the barrel. The DOC requires three years for Vin Santo, five years for the Riserva, and six years for Vin Santo Occhio di Pernice.
What Can You Expect From the Wine?
Since its classification as a DOC wine, Santo di Montepulciano has become ever more popular. Interestingly, the wine has a history that goes far deeper than you may expect. Bills of sale exist from the Carolingian Age that talk about the wine being one that the ancient Tuscan nobility preferred. As a result, it's fairly easy to find wine cellars underneath the many old country manors and estates in Montepulciano, as many of these noble families created their own versions of the wine to enjoy. We can also point to laws written about the exportation of the wine way back in 1350 to demonstrate just how much history this wine has, and how strong its reputation is.
But what about the modern version? What can you expect if you buy a Santo di Montepulciano today?
No matter which version of the wine you purchase, it is best enjoyed at a temperature of 12 degrees Celsius and should be sipped from a passito's wine glass. On the palate, the wine expresses an interesting collection of notes. Orange jam is among the most prominent, though it's grounded by my savoury almond notes. Extra sweetness comes from the hints of dried figs you'll discover. The wine has an excellent balance between its sweetness and the acidity required to make it an attractive wine. Plus, it has a long and sensuous finish that will tempt you in for another taste fairly quickly.
As for food pairings, the main thing you need to know about the wine is that it has an intensely sweet flavour. As such, pairing it with savoury dishes and meats tends to end poorly, as the wine's richness tends to overpower these types of foods. Instead, treat Santo di Montepulciano like the dessert wine that it is.
If you ever find yourself in Tuscany, you have to try it alongside the famous Tuscan cantucci. These tasty biscuits are nice and simple, made using flour, eggs, sugar, butter, and the biggest ingredient – almonds. You'll note we mentioned that Santo di Montepulciano has almond notes, which combine brilliantly with the flavour of these biscuits.
Assuming you're not in Tuscany and don't have access to cantucci, we'd recommend pairing the wine with any biscuits or cookies that have nutty flavours. It also works well with many types of sweet pies and pastries, especially those that feature marzipan. Try pairing it with figs and dark chocolate too. There's some room for experimentation with the Santo di Montepulciano and we're sure you'll find a dessert to mix it with.
The Final Word
The Santo di Montepulciano DOC has ensured that people all over the world have access to a high-quality sweet wine from one of the most famous Italian wine regions. All that's left is for you to get your hands on an example of this wine. Xtrawine happens to have the 2015 vintage of the Bindella Vin Santo di Montepulciano Dolce Sinfonia Tenuta Vallocaia available today. Our team loves this wine, granting it a 90/100 rating, making it the perfect starting point for your journey with Santo di Montepulciano.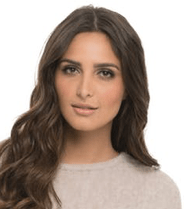 I'm a passionate about good wine and good cooking.
I like to keep me updated and share with my online friends my gastronomic knowledge.