There are few regions in Italy that are as indelibly linked with the creation of great wines that Tuscany. The city of Florence has long been one of the most important in Italy, offering amazing architecture and a sense of history that feeds into that of the many wines and foods that have been produced in the region. The rolling countryside, which is typified by its yellow fields and the many cypress trees that line the roads plays host to the vineyards that produce such amazing wines. Of course, we also cannot forget the amazing sight of the leaning tower of Pisa or the fact that the region is well-known for that most Italian of delicacies in Pizza.
Coming back to wine, the region is best-known for producing Chianti, which has built a reputation as one of the best red wines in the world, perhaps only rivalled by the Super Tuscans that scandalised the world of Italian wine in the 1970s. All told, there is an enormous amount of history, particularly related to Italian wine, which is one of the many reasons why tourists flock to Tuscany in droves.
With all of that in mind, we thought we would take a look at some of the most interesting trips that wine lovers can take to this most amazing region, all of which offer you the chance to experience some wine and food pairings that can only be found in the region.
Becoming A Winemaker For A Day
For those who really want to get up close and personal with their wines, there are a number of producers in Tuscany who will be happy to offer you the chance to get fully involved in the winemaking process without the obvious barrier of having to purchase your own vineyard for the privilege.
These tours can show you exactly what it is like to make your own wine, offering you the chance to learn much more about the grape varieties that are native to Tuscany and how they can be combined to create some of the wines that you have enjoyed back home. You will get to work with expert winemakers and create your very own blend based on what they tell you. The wine will then be kept at the villa to mature before being delivered to you a few weeks later when you are back home. All that's left then is to crack it open and see what you have created and how it can be paired with some amazing foods.
The Florence Food Tour
Of course, those who want to find out more about the amazing foods produced in Tuscany, particularly those that are indelibly linked with Florence, may prefer to take on the Florence Food Tour. The tour only lasts for half a day meaning that there will still be plenty of time left over to explore the amazing architecture and art that Florence is known for, but that half a day will be spent enjoying some truly outstanding foods while also visiting a vast array of markets and shops along the way.
You will get to experience many of the breads and oils that Tuscany has become famous for over the years, alongside salami, cheese and the gelato that is so loved by Italians. Of course, the wine lover isn't left out of things as each of these foods will can also be paired with a wine that is native to Tuscany, giving you the chance to enjoy a wide-ranging experience that shows you an enormous amount of what Tuscany has to offer.
Take A Cooking Class
Of course, eating some great Tuscan food is always a wonderful experience, but what if you want to take some of it home with you? That's where the many cooking classes that tourists can enjoy come into play. While the class we've linked to is amongst the more expensive options, there are many more than can be found with a little research, all of which offer you the chance to learn more about traditional Tuscan foods.
Furthermore, you will also learn more about the types of foods that pair well with particularly Tuscan wines, while also learning a few culinary tricks and tips that you can take back home with you, so that you will always be able to enjoy the taste of Tuscany in your home.
The Wine And Bike Tour
For those who want to stay a little more active during their trips, while also experiencing more of what the natural Tuscan countryside has to offer, the wine and bike tour gives you the chance to experience some amazing wines, while also enjoying a light lunch and proper instruction amongst a group of like-minded foodies.
The tour is remarkably enjoyable and again offers you the chance to get a little closer to the Tuscan experience as it is enjoyed by those who live there. You will learn more about the wonderful countryside that plays host to the native Tuscan grapes, while also visiting a number of wineries along the way. Who knows? You may even discover a new wine while also working to keep yourself fit in the process.
The Final Word
No matter how you choose to spend your time, there is an enormous amount for you to experience when visiting Tuscany. We recommend taking some time out to enjoy the foods and wines that are native to the region, such as Chianti and Tignanello, alongside amazing salami and cheeses that you won't find anywhere else in the world.
It is truly a wine and food-lovers paradise, offering you the chance to explore some of the great wineries of the area, often in unique ways. With a little bit of research you will be able to arrange for an amazing Tuscan trip that lets you learn more about this most remarkable of regions, while also giving you the chance to experience the wines and foods that you have already heard so much about, right in the place where they were created.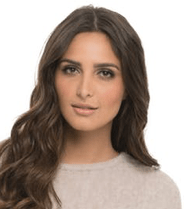 I'm a passionate about good wine and good cooking.
I like to keep me updated and share with my online friends my gastronomic knowledge.