Here at xtraWine, we often talk about the many qualities of Italian wine. As Europe's top wine producer, Italy stands out because of the quality and variety of wines it creates.
However, Italy is far from the only great wine-making country in Europe.
Of course, you probably already know about the other major players. France is Italy's biggest rival and has been producing quality wines for hundreds of years. These include some of the most famous wines in the world, such as Champagne. Spain also has a huge wine industry, with its beautiful red wines being beloved worldwide.
And then there's Croatia.
"Hold on a second," we hear you say. "Croatia has a wine industry?"
It absolutely does. And though many Europeans have yet to discover Croatian wines, the country's products are brilliant and well worth exploring. In this article, we dig into what Croatia's wine industry has to offer so you understand what makes these wines different to Italian wines and why you may want to try them.
An Ancient Winemaking Tradition
There's no denying that most of Croatia's wine production is for domestic use. The country's producers create about 69 million litres of wine per year, most of which feeds the 46.9 litres per capita that Croatian wine lovers drink every year.
But some Croatian wines make it to international markets. And those wines are fuelled by a history of over 2,400 years. In fact, Croatia's coastal regions and small islands have hosted vineyards since the Bronze Age, when the ancient Illyrians planted grapes all over.
This deep history may not be surprising considering Croatia's location. It's just across the Adriatic Sea from Italy, which shares many of the climate advantages the Italian wine industry enjoys. But if that's the case, why has Croatia's wine industry not grown substantially.
Sadly, the phylloxera disease is to blame.
During the early 20th century, phylloxera devastated many vines throughout Europe. Sadly, it enormously affected the Croatian wine industry, leaving a country on the cusp of breaking through into an international producer with only 130 indigenous grape varieties. Of those varieties, only 40 are used commercially. The result is that the Croatian wine industry has some restrictions that make it difficult to grow.
Add to this the fact that the country has been subject to conflict during much of the 20th century. It was part of the former Yugoslavia until 1991, again leading to limited wine production.
Still, since its independence, Croatia has been developing as a nation. That includes its wine industry, which has become more organized since the country entered the European Union in 2013. Croatian wines are still uncommon compared to their Italian counterparts, but they're starting to reach more people. And we believe the industry will only continue to grow in the coming decades.
What Makes Croatian Wines Different from Italian Wines?
So, why should Italian wine fans give Croatian wines a try? There are a few things that make Croatian wines different to Italian wines.
They're Harder to Find
As Croatian producers don't tend to export their wines to other countries, you'll generally discover they're more challenging to find than Italian wines. You may even have to visit Croatia itself to sample them.
Of course, this is different to the Italian wine industry, which is global to the point where you can easily find Italian wines in physical stores and online. We'd also argue that this exclusivity lends Croatian wines an air of mystery. You have to go through some real effort to get your hands on a bottle, which may make you appreciate the drink even more.
The Grapes
Some people find Croatian wines intimidating because of their strange grape names. You have the likes of Plavac Mali, which is the main Croatian red grape, and Pošip, which creates white wines. These are unfamiliar grapes when compared to the far more common grapes found in Italy.
This isn't to say that Italy doesn't have unique grapes, though. We're making a point that you won't see many Croatian Chardonnay wines, for example. The country's grapes are fairly unique to the terroir, though they can also produce some beautiful and earthy wines.
Fewer Wine Regions
No matter where you go in Italy, you're almost certain to be inside a wine region of some description. The wine industry is a pivotal part of the country's economy, meaning the wine is all over.
Croatia's wine territories are a little more spread out, with most of them being on coastal regions or on small islands. Istria is a significant wine terroir owned by Austria, Yugoslavia, and even Italy at various points. The Italian influence is evident here, as the region's hilly topography hosts about 4,000 hectares of vineyards.
However, it's Dalmatia that really stands out for Croatian wine lovers. The city is known for producing ripe and full-bodied wines. It also has some of the oldest grapes in Croatia.
Beyond that, there are a few producers in continental Croatia. But wine isn't infused into the country like it is in Italy. You have to know where to look to find wine producers in Croatia.
Explore Croatian Wines
Those seeking something a little different from their average wine experience should consider sampling some Croatian wine. Though the grape varieties may be unfamiliar, the country's expert wine producers can craft some stunning drinks. And when you realise that there are over two millennia of experience informing those drinks, you'll soon see that Croatian wine has more qualities than you may have expected.
The only problem is that you'll likely have to visit Croatia to sample these wines. Very few are exported overseas, to the point where even the Xtrawine collection has no wines from Croatia. The good news is that we have plenty of wines from other areas. Check out our collection today; we're sure you'll find something you love.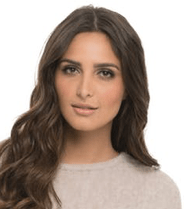 I'm a passionate about good wine and good cooking.
I like to keep me updated and share with my online friends my gastronomic knowledge.