In an industry that is so heavily reliant on tradition, it is perhaps unsurprising that dramas often crop up in the world of wine. We have seen this many times over in the Italian wine industry. The 1970s brought with it the Barolo Wars, which pitted traditionalists against producers who wanted to innovate with one of Italy's most famous wines. The same happened again later in the decade with the introduction of the Super Tuscans.
The simple fact is that people respect the traditions of Italian wine so much that they're willing to fight back against any threat they believe faces those traditions.
In many cases, these dramas are resolved amicably. For example, the Super Tuscan issue was solved by the creation of a new DOC and the adoption of IGT status by some of the most prominent wines in the category.
But then, there are the problems that look set to go on for a while.
That's exactly what we're seeing right now in an EU battle between Croatian and Italian winemakers. This battle is raging over the name that may sound a little familiar to you…
Prosecco.
In this article, we explain what's happening and what you can do to ensure you're always getting a genuine Prosecco when you buy your Italian wine.
So…Why the Battle
It all comes down to a little bit of a branding war.
In recent years, Croatian winemakers have been creating a wine called Prosek. The wine hails from the Dalmatia region and is made using white grapes. It's also made using an interesting traditional profess that involves sun-drying the grapes on mats before they're pressed. This method results in Prosek producers having to use more grapes than those who create more traditional wines, resulting in Prosek selling at a premium rate.
By all accounts, it's a delectable dessert wine.
So, why haven't you heard of it?
We can trace the reason to that back to 2013 when Italian producers objected to the Prosek name because of its similarity to Prosecco. They argued that unwary consumers may pick up a bottle of Prosek, assume it was a bottle of Prosecco, and thus cost the Italian wine industry a sale.
Some will argue that seems somewhat spurious. However, the EU was happy to uphold the complaint, resulting in bottles of Prosek leaving store shelves until producers could conduct a rebranding.
Today, you will find Prosek under the name Vino Dalmato.
The Battle Rages On
So, that should be the end of the story, right? The Italian wine industry got what it wanted and Prosek has been rebranded since 2013.
Sure…
But Croatian winemakers are not happy about the decision, to the point where they have been contesting it ever since 2013. And it looks like, after years of trying, that the Croatian producers are going to get what they want.
In 2021, The European Commission followed up on an application to grant Prosek a special Protected Designation of Origin (PDO) status under EU law. Many Italian wines already have PDO status, with Prosecco being one of them. But now, it's looking possible that the same status could be granted to a Croatian wine that Italian winemakers argue is undeserving of such prestige.
For their part, Croatia's winemakers argue that Prosek is a valuable part of their wine industry and should not be hampered, or rebranded, just because it carries a similar name to a more famous type of wine.
Who Will Win?
Right now, it's too early to tell. It's certainly looking likely that Croatia is in the fight for the long haul. In fact, it's already been in the fight for a long time, as it lodged its PDO application almost as soon as the decision was made to force Prosek to rebrand. Croatia also has a strong argument, as they claim the wine, and particularly the method used to make it, has existed since before Roman times.
However, Prosecco is obviously part of a very long tradition itself. Two, in fact. There is the deep history of this most famous of Italian wines to consider. Plus, Prosecco has been an important part of the overall Italian wine industry for centuries, particularly in the last few decades when it has exploded in popularity.
What we do know is that granting of the PDO status to Prosek will grant the wine protections that it does not currently enjoy. Many also argue that a return to the Prosek name will do little, if anything, to harm the sales of Prosecco.
Still, it's possible that Prosek may cause confusion, as Italian winemakers claim that it will. If that's something that you want to avoid, thus ensuring you always buy bottles of legitimate Prosecco, make sure you do the following:
Check the name. As obvious as it may seem, the similarities in sound between Prosecco and Prosek are at the heart of the battle. That extra little "co" at the end is the clearest sign that you're not buying a Prosek, barring the use of a k, of course.
Only buy from suppliers that you trust. This is true for any wine, as trusted suppliers have checks in place to ensure all of the wines they buy are legitimate.
Look for the DOC or DOCG initials, depending on which types of Prosecco you buy. Neither designation exists in Croatia, meaning you will never see either on a Prosek wine label.
Beyond that, just use a little common sense. The argument Italy has against Prosek appears just a tad overblown, as Prosek certainly doesn't seem to present the threat to the Prosecco brand that some claim that it does. As long as you keep your wits about you, you're unlikely to be fooled by a name. And for the time being, you don't have to worry about it. Prosek, with its true name, will only come back to store shelves if the wine receives PDO status.
For now, we just encourage you to enjoy your wine, no matter where you may buy it from. Of course, there are plenty of examples of Prosecco, with not a Prosek in sight, in the Xtrawine store.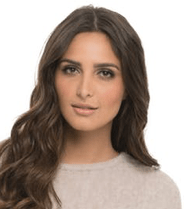 I'm a passionate about good wine and good cooking.
I like to keep me updated and share with my online friends my gastronomic knowledge.