Most people instantly think of Prosecco when they look for an Italian equivalent to French Champagne. That should come as no surprise. Prosecco is a remarkable sparkling Italian wine that goes toe-to-toe with Champagne when it comes to sales and adoration from the general public. In fact, recent years have seen Prosecco overtake Champagne as the most popular sparkling wine in the world.
For many, that means that Prosecco is the Champagne of Italy.
But that isn't the case.
A stunning Italian sparkling wine made in a small territory within the Lombardy region lays a stronger claim to this title. While this wine may not match the sheer volume of sales that prosecco generates each year, it is the Italian wine that is perhaps the closest to Champagne in terms of its character and its quality.
We are speaking about Franciacorta Brut.
This stunning Italian sparkling wine has won admirers the world over for its depth, quality, and stunning taste. That's why we want to shed a little more light on the Champagne of Italy by looking at some facts about Franciacorta Brut that you may not know.
Fact #1 – The Champagne of Italy Moniker is Well Earned
If Franciacorta does not compete with Prosecco and Champagne in terms of sales, how has it achieved its moniker ahead of Prosecco?
The answer is simple.
Franciacorta Brut is the best Italian wine made using the traditional method. Unlike Prosecco, which incorporates more modern production techniques to allow for the fermentation of larger batches of wine at any given time, Franciacorta uses the same techniques that the winemakers of Champagne used for their remarkable drink.
The wine ferments in the bottle itself, gaining its bubbles via an ageing process that focuses on quality ahead of quantity. Much like Champagne, Franciacorta Brut is made from a very limited number of grapes, all of which must be grown within the Franciacorta territory. And the result is a wine of such remarkable quality that it can easily stack up to anything that the Champagne territory produces.
Fact #2 – Franciacorta Brut is a Modern Sparkling Wine
Winemaking in the Franciacorta region stretches back to the 8th century. Early records show that producers of the time recognised the quality of the land. The arrival of the Cluny monks in the 11th century enhanced this opinion, as these monks produced wonderful wines using their land.
However, it is not until recent times that sparkling wines were produced in the region.
An enologist names Franco Zilani came up with the idea of making a sparkling wine using the traditional method in 1961. He relayed that idea to a producer named Guido Berlucchi, who ran with it to create the first vintage of a wine named Pinot de Franciacorta. Zilani was proven correct. The wine offered stunning quality, thus demonstrating that Franciacorta could produce wonderful sparkling wines. DOC status was achieved for the newly named Franciacorta in 1967, with DOCG status coming almost 30 years later in 1995.
So, not only is Franciacorta Brut a fairly modern Italian wine, but it is also a wine that gained a great deal of respect very quickly from the Italian wine industry. This, if nothing else, demonstrates the sheer quality on display with every bottle.
Before moving on, we would be remiss if we didn't mention that there is some evidence that sparkling wines were made in Franciacorta as far back as the 16th century. However, these early fizzes did not become popular, leading to producers quickly abandoning them. It was only thanks to Franco Zilani's creative idea and Guide Berlucchi's stellar skills that we have Franciacorta Brut today.
Fact #3 – The Wine Can Use Multiple Grape
The earliest versions of this wine were made almost exclusively using Pinot grapes. Zilani's idea came because he saw how much potential these grapes had for producing a remarkable fizz. But as the production of Franciacorta Brut became more regulated, more grape varieties were introduced into the mix.
Today, it's possible to buy Franciacorta wines that are single-grape varieties or blends of several grapes. According to the DOC, producers can use Pinot Nero, Chardonnay, Pinot Bianco, and a local grape named Erbamat to make the wine. The wine can have no more than 10% of Ermbamat and 50% of Pinot Bianco. Still, the inclusion of several grapes allows for the creation of blended wines that have different characteristics to the single-grape Pinot Nero varieties.
Chardonnay deserves an additional mention here as this is also the grape that forms the base of most French Champagnes. Again, we see the similarities that Franciacorta Brut shares with its more illustrious French cousin.
Fact #4 – It Can Age For Up to 10 Years
In addition to the 18 months of ageing that Franciacorta Brut undergoes in the bottle, the wine is also cellar-worthy. It can be aged for up to 10 years before it starts to lose its qualities. Many find that further ageing helps the wine to express its more complex notes better, making for a superior tasting experience.
However, Franciacorta Brut is also a remarkable experience when the wine is consumed as soon as it is purchased.
Fact #5 – Franciacorta's Soil Comes From the Ice Age
As we all know, the terroir is just as important as the producer when it comes to making great Italian wines. The very best wines are expressive of the land that produced them.
Such is the case with Franciacorta Brut.
Geological surveys show us that the soil in this region traces its history back to a glacier that existed in the massive natural amphitheatre that comprises the Franciacorta territory. This glacier existed during the Ice Age, with its eventual retreat leaving behind the sand, silt, and soil that would go on to create the rolling hills of the territory.
The soils are so rich in minerals that vines planted in the territory can easily grow well for over 40 years.
Try Franciacorta Brut Today
The Champagne of Italy deserves more recognition for its remarkable qualities than it typically receives. If you try a bottle, you will find that Franciacorta Brut has unique qualities that separate it from Prosecco, leaving you with a distinct Italian sparkling wine that is well worth your attention.
So, why not give a bottle a try today. The Xtrawine catalogue includes several stunning examples of Franciacorta Brut, each of which is worth exploring.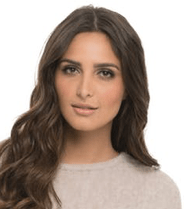 I'm a passionate about good wine and good cooking.
I like to keep me updated and share with my online friends my gastronomic knowledge.