Tuscany is home to many a great Italian red wine, as anybody who enjoys Chianti and the many Super Tuscans that shot off from it will be quick to tell you. In fact, some would even argue that Tuscany is the premier Italian wine region, at least when it comes to the production of stunning reds.
We're not going to get into that debate, especially as Italy has hundreds of great red wines made in many different regions.
But there's no debating that some truly special reds come from Tuscany.
Now, you're probably expecting this to be yet another article about Chianti after that introduction. But it's not. Instead, we're going to focus on another great Tuscan red wine that has a history that stretches many centuries back.
We're talking about the beautiful Vino Nobile di Montepulciano.
And in this article, we're going to share everything that you need to know about this wonderful wine.
The Basics
On the surface, it can be pretty easy to mistake the Vino Nobile di Montepulciano for Chianti. After all, both wines are made using the famous Sangiovese grape, which means they will obviously have some similarities. Both are also made in Tuscany, which again makes it easy to assume that Vino Nobile di Montepulciano is just another type of Chianti that you need to wrap your head around.
But it is much more than that.
Key to Vino Nobile di Montepulciano are the two grapes that support the Sangiovese. One of these is the Canaiolo grape, which is fairly widely used in Italy to give wines a little extra pep. And then there is the Mammolo grape, which has far less of a reputation. It is this grape, we believe, that serves as the secret weapon that allows Vino Nobile di Montepulciano producers to separate their wines from the many others made using Sangiovese.
The Important Bit of History
A little exploration of the Xtrawine blog will reveal that we've spent quite a bit of time talking about the DOC and DOCG classifications. Both are designed to help consumers find great wines, with the guidelines they offer also helping producers to preserve the quality of the wines they produce.
The DOC designation has existed since the 1960s and it has had an enormous impact on the wine industry.
DOCG came a little bit later, first appearing in 1980. And the wine chosen as the first to receive the DOCG status came from Tuscany.
You may assume that a Chianti, a Brunello, or even a Super Tuscan would be the first to attract the designation. However, it was actually the Vino Nobile di Montepulciano that first held those initials so proudly on its label.
Why?
The wine's history stretches back farther than you may think.
While we often point to Barolo as being the "King of Wines", it is Vino Nobile di Montepulciano that has been favoured by kings, popes, and presidents for many years. In fact, the "Nobile" part of the name is intended to showcase the fact that this is an Italian wine that is intended for noble tongues.
If you need proof of this fact, we need only look to Thomas Jefferson, the third president of the United States, who has this to say about Vino Nobile di Montepulciano a couple of hundred years ago:
"For the present I confine myself to the physical want of some good Montepulciano…this being a very favourite wine and habit having rendered the light and high flavoured wines of a necessary of life with me. It was most superlatively good."
If it's a favourite of presidents, it stands to reason that Vino Nobile di Montepulciano could become one of your most beloved wines.
How is the Wine Made?
As mentioned, Sangiovese is the dominant grape in the Vino Nobile di Montepulciano. However, it is not as all-encompassing as it is in Chianti, with DOCG guidelines stating the grape must constitute at least 70% of the wine. The rest is made up of the two grapes mentioned previously, though some Vino Nobile di Montepulciano producers choose to only use Sangiovese.
The wine is aged for at least 24 months, with more prestigious producers often choosing to age it for longer. At least one year of the wine's early life is spent in an oak barrel or cask. If the wine is aged for three years or above, it qualifies for the "Riserva" label.
It's also worth noting at this point that there is no relationship between the Vino Nobile di Montepulciano and Montelpuciano d'Abruzzo wines. They use completely different grapes and actually come from very different regions of Italy!
What Does Vino Nobile di Montepulciano Taste Like?
This is the million-dollar question and, ultimately, is likely the thing that most people care about. The Vino Nobile di Montepulciano is a medium-bodied wine that offers aromas of dark ripe betters and plums. A little exploration offers up hints of spiciness and earthiness, which help to balance the fruitier tones of the wine.
Vino Nobile di Montepulciano has gentle tannins, making it a perfect access point for those who are new to the world of Italian wine (as well as explaining why the wine has proven so popular outside Italy). These gentle tannins give way to a bright and refreshing acidity. The wine pairs with many rich dishes, though this acidity also means it can easily be enjoyed on its own in the same way one might enjoy an Italian white wine.
The wine also has enormous ageing potential, with some choosing to wait for 20 years before opening their bottles.
The Final Word
While Vino Nobile di Montepulciano may not be the first name on everybody's lips when talking about Italian red wine, it certainly deserves to be in the conversation as one of the best to emerge from the country. Beloved by all who try it, the wine is an Italian favourite and one that should certainly find its way into your collection.
You will find examples of this wine, among many others, in the Xtrawine catalogue.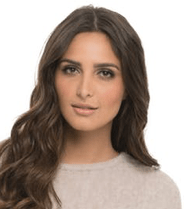 I'm a passionate about good wine and good cooking.
I like to keep me updated and share with my online friends my gastronomic knowledge.