We've had a wonderful summer throughout Europe. Temperatures have been high and so many of us have taken advantage by basking in the summer sun whenever we have the opportunity.
But sadly, all good things must come to an end. As we approach the last weeks of summer, you may want to give the season a proper send-off before we move into the autumn months.
How should you do that?
A party is the perfect answer!
In this article, we share our tips for putting together the perfect end-of-summer party. Plus, we make a few Italian wine recommendations to ensure that the party is a ton of fun for everybody involved.
Tip No. 1 – Make Safety a Priority
We're thankfully past the point of the pandemic where everybody has to wear masks. However, you should make it clear that anybody who wishes to wear one can. It's also a good idea to purchase some disposable masks and antibacterial hand sanitizer so people can limit the possibility of getting coronavirus.
Beyond the pandemic preparation, suncream is essential. Even the end of summer presents the possibility of sunburn. Exposure to the sun is also dangerous because of the possibility that you could develop skin cancer. Suncream guards against both possibilities so everybody can have a good time without worrying. Make sure you stock up with plenty for people who might have forgotten theirs.
Tip No. 2 – Keep Food Light
We all enjoy a hearty meal. But heavy foods should be avoided during a summer party. After all, sleepy summer days get a whole lot sleepier when you have a belly full of food.
Instead, go for some light snacks for the party. Finger foods and sandwiches are always good choices. Fresh fruits, like watermelon, are also perfect for end-of-summer parties. Of course, the classic barbecue is always a good idea for foods that are a little more substantial without being too heavy.
Finally, keep your tables well stocked with water. The combination of heat, food, and your Italian wines could lead to dehydration. Offering plenty of water means people keep their fluid levels up and can continue having a great time.
Tip No. 3 – Inject Some Colour
One of the saddest things about summer is seeing all of your summer blooms start to wilt. The infusion of colour they brought to your garden disappears and you lose the light and airy look that screams summer.
The good news is that you can counteract this loss of bloom with some clever decorations that bring the colour back to your garden for one more day. Colourful bunting and table decorations add to the experience. You can even use some fun and floral tablecloths to get that light and airy look.
Tip No. 4 – Choose the Right Location
If you have enough room in the garden then you have a readymade location for your end-of-summer party.
But what if you don't?
If that's the case, location is imperative. Maybe you or a friend has a large rooftop that you can access. Or, you may be able to set up in a local park, though you should confirm you're allowed to do so with your local parks department.
Whatever the choice may be, the two rules for your location are that it's in an open area where you can enjoy the sun and it's accessible for anybody who's coming to the party.
Tip No. 5 – Set Up a Photo Booth
The whole point of an end-of-summer party is to make memories with the people you cherish. Of course, recording those memories is a priority. Most people will have smartphones that they can take pictures and record videos with. But if you want to give the party a special touch, renting a photo booth for the day is a brilliant idea.
Most rentable booths come with little props, like funny hats and stick moustaches, for some funny photos. If yours doesn't, it's easy to find those props yourself online or in a costume store.
Tip No. 6 – Nail the Entertainment
Music always makes an end-of-summer party more enjoyable. You want people up and dancing and having a good time.
The only rule here is to read the room. For example, you may enjoy heavy metal. There's nothing wrong with that but that sort of music isn't the most summery in the world. If the rest of your guests aren't metalheads, you may end up with a lot of people awkwardly standing around while your speakers blare some Machine Head.
Instead, go with lighter music that gets people up and boogieing.
The Italian Wines for Your End-of-Summer Party
Once you have the party planned, your last task is to get your hands on some Italian wines.
There are plenty of possibilities, but our first recommendation is going to be the obvious one – Prosecco! It's the perfect summer drink so it has to make an appearance. If you want something sparkly but a little outside the norm, a nice bottle of Franciacorta is also a good choice.
For your guests who don't like sparkling wine, you'll need some still wine options. The classics like Chardonnay and Pinot Grigio always go down well. A nice Italian Rosé is also a good idea, though we'd avoid any heavy or complex red wines for a summer party. Coming back to still white wines, Vermentino di Gallura and Soave are also amazing choices.
The Final Word
Cure the end of summer blues by holding a party that all of your guests will enjoy. You'll see out the summer in style and give your loved ones a party to remember.
These tips help you do just that by helping you organize a safe and happy end-of-summer party. As for the wine, you know that Xtrawine has you covered. Every wine suggested in this article is available in our collection, in addition to plenty more great wines that you could try for the big event.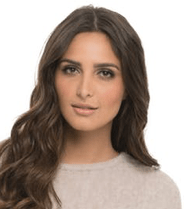 I'm a passionate about good wine and good cooking.
I like to keep me updated and share with my online friends my gastronomic knowledge.