Franciacorta has been building a stellar reputation over the last few years. Though it has long lived in the shadow of the far more popular Prosecco, Franciacorta wines have been showing why they are considered by many to be the Champagne of Italy.
Perhaps you've even been tempted to try one yourself recently.
After all, this sparkling Italian white wine is one of the best that the country has to offer. It's also ideal for those who want a sparkling wine that offers something a little different and has remarkable ageing potential.
So, how about we learn a little bit more about it and the region it comes from?
Franciacorta comes into its own during the summer. The warm weather perfectly complements this bubbly wine, making it ideal as an aperitif or a wine to simply enjoy with friends as you bask under the summer sun. In this article, we're going to explore a few reasons why Franciacorta is the perfect Italian wine for the summer of 2022. Plus, we're going to show you why Franciacorta stands out from many other Italian wines during the summer months.
Why Franciacorta in the Summer?
Let's run a little fact check on what makes Franciacorta such a special summer wine.
First of all, it's called the Champagne of Italy for a reason.
Made using the classic method, Franciacorta offers a similar texture and taste to Champagne while still being its own drink. If you're looking for a nice and simple sparkling wine that's not going to set you back a lot of money, it's the ideal choice. That makes it perfect for summer garden parties and picnics.
Then, there's the variety.
Franciacorta can be a single varietal or a blended wine. Better yet, it comes in several styles, such as the standard Franciacorta, a Riserva, and even a Rosé. No matter what your summer tastes are, Franciacorta can deliver a wine to suit them.
Next, think about what makes summer so special.
The weather is so good that you get to spend more time outside surrounded by nature.
With Franciacorta, you're getting a wine that is dedicated to preserving those natural surroundings as much as possible. The wine's producers actively focus on green and sustainable practices, meaning they're just as concerned with preserving nature as you are. In fact, an organization named the Terre di Franciacorta sets out specific rules to ensure that producers create their wines with the greatest respect for their land. That means Franciacorta isn't just a wine that you can enjoy during summer. It's also a wine that allows you to actively support producers who work hard to ensure that they preserve the land and natural resources that make summer such a special time.
Finally, there's the fact that Franciacorta's producers recognise that they're producing a summer wine. In fact, they're so proud of the fact that many of them taking part in an extremely special event…
The Franciacorta Summer Festival on the Road Event
Franciacorta Summer Festival on the Road is an annual festival that takes place in Franciacorta between Mat and September. The festival offers Italian wine tourists the opportunity to get a true taste of what this remarkable region has to offer. As you bask under the summer sun, you will have the chance to try the many wines and foods that make Franciacorta such a special place. The festival also offers artistic and sporting experiences, in addition to the opportunity to explore the natural scenery that the region's producers have worked so hard to maintain.
So, what can you expect if you decide to spend your 2022 summer soaking up the festivities in Franciacorta?
The festival has multiple wine tastings and exhibition events that are designed to entice and delight. You'll have the chance to sample producers' most recent offerings while learning more about the people behind Franciacorta and the history of this wonderful wine.
The festival is also home to a lot of traditional summer activities.
Picnics are held regularly, with each giving you the chance to experience some of the food and nature that the region offers. Plus, the festival includes a host of sporting activities that provide them with more chances to soak up the sun. Bike, Vespa, and quad biking tours are all available. Plus, many producers open their estates up, allowing you to stroll through their vineyards so you can observe them preparing the next year's vintages of Franciacorta wines.
Art lovers will also find plenty to enjoy during the festival.
Many of the region's galleries and museums host guided tours that give you a chance to learn more about Franciacorta. And those who turn up for the wine won't be disappointed either, as many of these tours feature themed tastings that immerse you in the history of this important Italian wine region.
Add to this all of the restaurants and wine bars that go out of their way to create custom menus that display the best of the region and you have a summer experience that is unlike any other that the Italian wine industry has to offer.
Spend The Summer With Franciacorta
The simple fact is that Franciacorta is the perfect wine for the summer. Whether you're enjoying a party or picnic with friends or just spending time in the garden enjoying the weather, this remarkable wine has something for you to enjoy.
And of course, the Franciacorta Summer Festival on the Road is available for anybody who wants to get a little more adventurous. Getting up close and personal with the people who make this region so special is an experience to savour. And with the festival lasting for four months, you have plenty of time to book your tickets and prepare for a holiday that will live in the memory for years to come.
However, your summer with Franciacorta can start at home.
At Xtrawine, we maintain a large collection of wines from this beautiful region that can be delivered to your doorstep in a matter of days. If you're ready to welcome the summer of 2022 with a bottle of three of Franciacorta, you'll find plenty of options in our collection.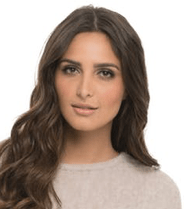 I'm a passionate about good wine and good cooking.
I like to keep me updated and share with my online friends my gastronomic knowledge.