xtraWinexperience's trip to France today arrives in Bordeaux, the wine region par excellence. Prestigious grape varieties extend beyond the Bordeaux wine region, producing equally precious wines in five other regions. So, let's discover together some interesting facts about Bordeaux and one of these additional neighbouring regions: Saint-Émilion.
The city of Bordeaux: between art and wines
Bordeaux is a beautiful port city on the banks of the river Garonne, in the southwest of France, in the Gironde department. After Marseille, Bordeaux is the oldest commercial port in France.
Traces of its prestigious commercial past, particularly the trade in its wines, are well present in its elegant historical centre. It shows some 300 monuments, all of which are united by a balanced architectural coherence brought about by the reorganisation of Haussmann, who was appointed prefect of the Gironde by Emperor Napoleon III in 1851.
Because of this great historic centre, Bordeaux became a UNESCO World Heritage Site in 2007. Its square, the Place de la Bourse, deserves a unique look: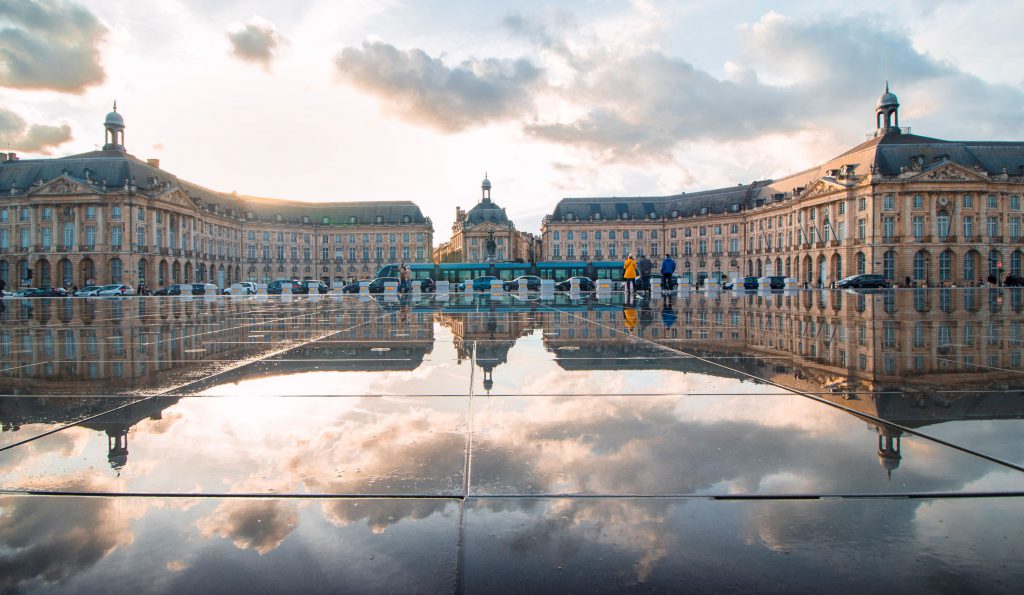 The Place de la Bourse was built in 1720, and you can see how perfectly symmetrical it is. Furthermore, the landscape architect Michel Corajoud covered the space of the square in 2006 with a thin layer of water to reflect the facades of the surrounding monuments. Thanks to its view, the place has become particularly popular with professional and amateur photographers.
However, Bordeaux is best known as a wine city. In this regard, it is interesting to note that in 2016 Bordeaux inaugurated the 'Cité du Vin', Bordeaux's Wine Museum.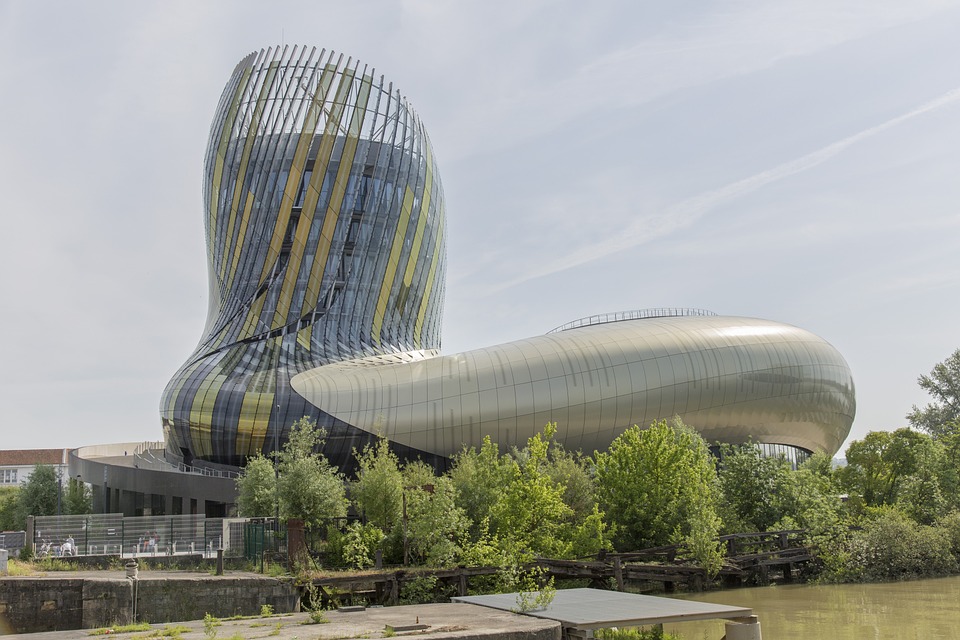 It is a monumental, contemporary building which hosts a permanent exhibition of the art of wine. It is a journey through time and space to retrace the living history of wine and its place in the world's cultures. The Cité du Vin covers 3,000 square metres with 20 different thematic areas.
And near Bordeaux?
There are five other regions bordering the city of Bordeaux, one of which is Saint-Émilion.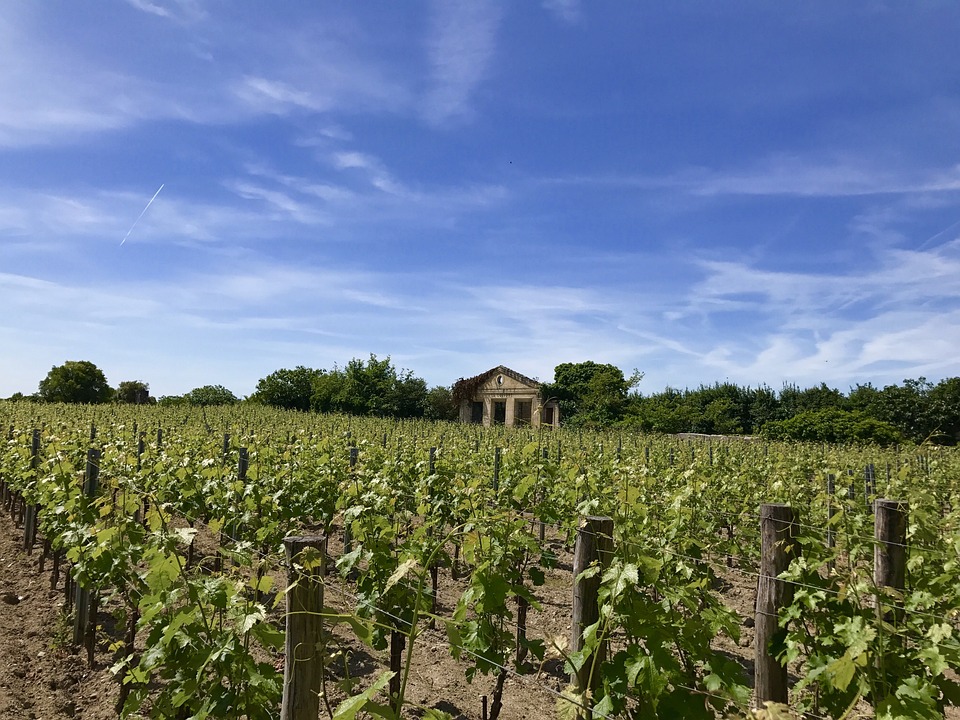 The Saint-Émilion vineyard is characterised by a mosaic of terroirs, plots, and small farms, counting some 900 winegrowers. The geological diversity of this area, predominantly composed of clay and limestone soils, makes it possible to obtain very particular and recognisable blends of vines.
Always present in these blends is Merlot, which is blended with Cabernet Franc and Cabernet Sauvignon grapes, which bring elegance and a solid identity to these red wines of Saint-Émilion. In addition to this, for over 20 years, the winegrowers of the École de Vin have been offering a series of initiatives throughout the year aimed precisely at educating on the wines of the region's four appellations: Saint-Émilion, Saint-Émilion Grand Cru, Lussac Saint-Émilion and Puisseguin Saint-Émilion.
Moreover, Saint-Émilion is part of the UNESCO World Heritage list precisely because wine growers work respecting and preserving this ancient and unique terroir. Here, you will find the Monolithic Church, the largest underground religious building in Europe and the entry point to the Catacombs excavated in the rock before the year 1,000.
The wines of this area sum it all up. We at xtraWine offer you one of them

A blend of 99% Merlot and 1% Cabernet Franc, it is a garnet red wine tending to purple. Merlot is Saint-Émilion's favoured grape variety, ideal for its soils, which are cool and damp. Moreover, it is Merlot that brings roundness and body. Moreover, in this Château Laroque, the presence, even minimal, of Cabernet Franc brings freshness and elegance to the mouth that balance the medium body and firm tannins, all in a mineral finish.
The nose reveals notes of blueberries, black cherries, and black raspberries, sweetened by pleasant hints of lilac, Indian spices, unsmoked cigars, and espresso coffee.