xtraWine curiosity corner: five things to know about Champagne
s there anyone out there who hasn't uncorked a bottle of Champagne to celebrate an important occasion? Champagne is one of the most iconic wines in the world. It embodies the culture, craftsmanship and quality of the French wine-making tradition. But have you ever wondered why exactly it's called Champagne? Or whether there is a difference between Champagne and sparkling wine?
1. Why is it called "Champagne"?
At xtraWine you can find the best Italian and International sparkling wines, and in May #xtrawinenelmondo arrived in France – home of the world's most famous sparkling wine.
'Champagne' is a wine region in France, so the name derives from here. In 1927 a French law designated this specific area as the place where these types of sparkling wines could be produced. Therefore, since 1927 only wines made from grapes harvested in this specific area can be called Champagne.
2. What is the difference between sparkling wine and Champagne?
Technically, none! Champagne is a sparkling wine that can only come from a specific geographical area of France. It is produced using the classic method only, i.e. inducing re-fermentation of wines in the bottle by introducing sugars and selected yeasts.
3.The false myth of Dom Pérignon
The most famous Champagne in the world is Dom Pérignon, named after Abbot Dom Pierre Pérignon, who appears to be the inventor of wine refermentation. Re-fermentation involves adding yeast or sugars to the bottle, making the wine sparkling. This process of sparkling over the years is now known as 'metodo classico'. However, there is actually no evidence of any truth to this story! It's more likely that this same refermentation process was instead discovered in the early 17th century by an Italian: Francesco Sacchi, a doctor from Fabriano.
In his treatise "De salubri potu dissertatio", Sacchi describes a method for making still wines sparkling and frothy by introducing must or raisins in the bottle. Anyone think this sounds extremely similar to the classic method?
4. How do you serve champagne?
Champagne should be served between 6 and 8 °C for a young wine and up to 10 °C for a mature Champagne or vintage wine.
If the bottle has been left outside the fridge, never put it in the freezer! Instead, grab a bucket, fill it with ice, add rock salt and put the bottle in there. It's a much quicker way of bringing the wine to the right temperature – the result is guaranteed.
5. Who was the first Champagne influencer in history?
Champagne has always been a part of the French tradition and is a French icon worldwide. There was, however, one person who was even more influential in achieving this: Napoleon Bonaparte.
The French Emperor is quoted to say "In victory you deserve Champagne. In defeat, you need it." In fact, it seems Champagne was the only wine he drank, a passion influenced by his friend Jean-Rémy Moët, grandson of the founder of the Moët & Chandon winery.
xtraWine's 3 must-have Champagnes for your cellar
At xtraWine you can find the best French Champagnes to celebrate your most important occasions with class and elegance. Here are the three must-have Champagne wines for your collection.
Romain Henin Champagne L'Appel de la Foret Extra Brut
Romain Henin Champagne L'Appel de la Foret Extra Brut is a Champagne with a fine perlage with fruity and floral aromas on the nose, accompanied by pastry notes. On the palate it's a fresh, mineral wine with a long finish.
Try it with fish and with shellfish starters or with a selection of cheeses.
Lacuisse Frères Champagne 1er Cru Cosson Millesime Brut Nature 2012
The Champagne Lacuisse Frères 1er Cru Cosson Millesime Brut Nature 2012 has a fine perlage and a bright gold colour. On the nose it releases hints of citrus while on the palate it is a mineral wine, clean and long.
A real joy for the palate, with excellent value for money.
Laurent Perrier Champagne Brut Millesime 2012
The Millesime is the choice of an exceptional year, from which the Grands Crus of Chardonnay and Pinot Noir were selected to go into the blend of a future Grand Siècle. This is a rare and exceptional wine, expressing the character of the vintage in the Laurent-Perrier style.
Try the Laurent-Perrier Champagne Brut Millésimé 2012 with fish or white meat starters. Learn more about its history in this article.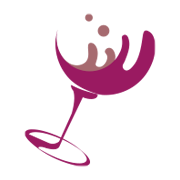 Interviste esclusive dal mondo del vino ed approfondimenti da chi fa del vino una ragione di vita, di business e di cultura.