In recent years there seem to have been a lot of sensationalist headlines about how the wine and food industries in Italy are faltering and this powerhouse of those industries may be slipping from its lofty perch in the coming years.
Reports telling us that there are fewer young Italians drinking wine than ever before, or that conditions have led to poorer wines being produced seem to be a fairly common occurrence at the moment. In some cases, even a word as severe as crisis has been used by such publications in an effort to really drive home their point.
However, we are here to tell you that nothing could be farther from the truth. Even with the increased modernisation of the country, Italian food and wine is as good as it has ever been for all of the following reasons.
More Producers
In the modern wine industry there are now more companies making wine than ever before. Some cynics scoff at this idea, as they claim that it means that the overall quality of the industry has been watered down as a result of this influx of new producers, but this opinion really seems to miss the bigger picture here.
More producers means that there are more opportunities than ever before for various wine regions to show what they really have to offer. An increased amount of producers also offers more variety than ever before, which gives consumers more options and makes them more able to find vintages that will appeal to them. This is particularly useful for those who perhaps are not keen on some of the more lauded vintages that other wine enthusiasts enjoy.
Better yet, these new producers are only going to keep on getting better. You must have a passion for wine to even consider undertaking all of the hard work that goes into making the perfect blend. You have to feel the business, which is something that a lot of newer producers are coming to understand. Yes, some newer wines do not reach the heights we expect from a good Italian wine…yet. Give them a few more years and some of these newer wines will soon start showing their worth.
Increased Reach
The birth and expansion of the World Wide Web has meant that the Italian wine industry can now reach places that were never thought possible just a few short decades ago. Sure, the bigger names in the industry had the reputation required to find international distributors who were able to sell their wines for them, but the advent of the web has blown those doors wide open and now every producer, no matter their size or reputation, can now sell to wine lovers no matter where they are in the world.
Couple that with the fact that the industry is expanding into areas where it has never been before and you have a level of reach that that can only lead to further improvement of the industry over time. For example, the Chinese market represents one of vast and neatly untapped potential. Italy is only the fourth largest wine exporter into the country, having fallen a little behind the curve despite China's increasing demand for red wines and their increasing realisation that there are many great white wines to try in the world too.
As that country becomes more receptive to different wines, the Italian market must position itself in order to take advantage of this demand and start producing for a country that contains more than a billion people but has only recently become a major player in the wine industry. Thankfully, many producers are taking steps to do this, with the whole situation simply going to show that there are still horizons that have yet to be explored by those in the industry. New markets like these, plus continued expansion into other markets as a result of the increased exposure offered by the web, can only be a good thing for the Italian wine industry and will make it an even bigger factor in the wider Italian economy than it has ever been before, suggesting that talks of a crisis are premature at best and misinformed at worst.
Worldwide Respect
Despite all of this, perhaps the biggest factor that suggests the Italian wine and food industries are not in crisis is the level of respect that people all over the globe have for them. This is something that has been built up over time, with many now recognising that many of the world's great wines and dishes hail from Italy, and it is a reputation that is not diminishing over time.
In fact, wine and food tourism are two of the largest areas of tourism in the entire country, with millions of people heading to Italy each year to tour the vineyards that produce their favourite wines or to enjoy some of the wonderful foods that various areas of the country have to offer.
However, this does not stop the reports that Italian food and wine are in crisis, with many people claiming that a loss of traditional values and genuineness are affecting the quality of the foods that the Italian industry is producing.
Now, while increased demand may have led to a minor decrease in quality across some products, to claim that the industry as a whole is in crisis because of this is not factual. Italians still produce some of the best food and drink in the world, even if demand has now led to more being produced. All that consumers need to do is look for it. A little bit of research goes a long way when looking for the best wines and foods, as we already know, and there are still plenty available that highlight the values that the Italians have always held dear when it comes to their food.
Yes, the effects of globalisation on Italy are felt, but this is simply part of the country adapting to modern times. It is important to remember that the traditional values that Italians hold so dear haven't been lost, even with an increased amount of influence being wielded by other countries.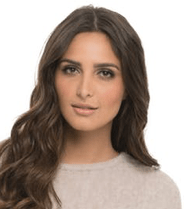 I'm a passionate about good wine and good cooking.
I like to keep me updated and share with my online friends my gastronomic knowledge.