An extremely popular wine during the late 20th century, Lambrusco experienced something of a fall from grace during the early 21st century. Don't get us wrong, the wine still sold in high quantities, however, this wonderful sparkling red appeared to be falling out of favour, particular in comparison to the likes of Prosecco and several other varieties of Italian wine.
However, if recent information is to be taken into account, it appears that this trend is starting to reverse for Lambrusco. In recent years, the wine has established itself once again as a keen favourite in its domestic market, with many supermarkets and retailers naming it as a top seller among all wine-related products. The effects have been felt abroad too, with several restaurants in the United Kingdom noting that the wine is actually outselling Prosecco in some instances.
So why has Lambrusco surged in popularity recently? The simple answer to that question is that it is a superb wine, despite what market data from the last 20 years or so may have suggested. However, there are many more reasons why people have been choosing Lambrusco, some of which we will go into more detail about here.
The Perfect Combination for Spaghetti
Lambrusco comes from the same region as the perennial Italian favourite, Spaghetti Bolognese. As such, it should be expected that the wine goes extremely well with the dish, with its combination of sweetness and fizz complimenting the rich flavours of a Bolognese sauce well, while also ensuring the combination of wine and pasta does not become too much for the consumer.
The increased amount of information available to wine buyers thanks to the internet may have played a role here, as many may previously have been unaware of this food and wine coupling. In fact, it is entirely possible that you will find a link between the amount of people buying both spaghetti and Lambrusco, if such data exists.
However, we would also feel remiss not to point out that Lambrusco is an extremely versatile wine that goes well with many dishes. Not only does its lightness, on account of its sparkling nature, mix well with dishes that would otherwise feel too heavy with a glass of red, but it also offers a richness and complexity that stretches beyond what you will find in most sparkling white wines, without being so overbearing as to ruin a meal.
Weight Loss
As is the case with many red wines, Lambrusco offers a range of health benefits to its drinkers. One of the most important, at least for those who are looking to shed a few pounds, is the fact that the grapes used to make the wine contain a natural accelerant for the thyroid gland, which plays a large role in determining a person's metabolism, in addition to governing an individual's energy levels.
Couple that with the low calorie count in the average glass of Lambrusco and you have a drink that not only doesn't overload your body with unneeded calories, but can also provide you with the spark of energy you need to exercise harder and lose any weight you are looking to shed.
Variety
A lot of people make the mistake of thinking that all Lambrusco wines are the same. After all, how much variety can one find in a sparkling red wine? The answer, as we are sure many connoisseurs will attest to, is actually quite a lot.
Lambrusco is made using a family of grapes hailing from the Romagna and Emilia regions, with each member of that grape family offering something a little different to the wines they produce. Some offer greater structure, for those who enjoy a little complexity, whereas others provide lower acidity.
As such, it is unwise to judge Lambrusco based on a single bottle. With a little experimentation, you will likely find that there is a Lambrusco out there to suit your palate, whereas those who already love the wine have the opportunity to sample the many different varieties that it has to offer.
An Everyday Wine
Lambrusco typically has a fairly low alcohol content, generally veering around the eight percent mark. As such, it is an ideal wine for those days when you just need a quick refresher or a nice relaxing drink following the stresses of work.
Better yet, this low alcohol content makes it an ideal table wine to serve to guests at a dinner party, as it complements many foods without running the risk of leading the drinker towards intoxication. Many also use Lambrusco as something of a palate cleanser between more complex wines, plus its sweetness makes it ideal for serving alongside or even as a dessert.
Affordability
While there will always be expensive Lambrusco wines available, as you will find with practically every type of wine, on a general level Lambrusco is among the most affordable Italian wines around.
Prices rarely go above the 20 to 30 Euro mark, with many Lambrusco wines being available for even less than that sum. This again makes it an ideal choice as a table wine for dinner parties, as you don't need to empty your bank balance to ensure your guests have a good time. Further, it marks Lambrusco out as one of the best wines around when it comes to pure cost-effectiveness, as you receive a very high quality wine for fairly little outlay, assuming you purchase for a quality producer.
The New Generation
There are younger winemakers in Italy that have recognized Lambrusco for the qualities that it possesses, which has led to an influx of youthful vigour in the area of Lambrusco production. Several suppliers have noted that many of the new generation of Lambrusco producers are focusing more on the traditional ways, including making Lambrusco wines that reach as high as 11 percent in alcohol volume, while implementing new techniques to a previously stalled wine.
This influx of new producers mean that Lambrusco is being treated with the respect it deserves, leading to a higher quality product that is naturally gaining more attention from consumers.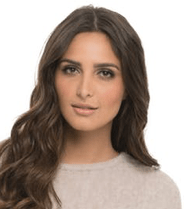 I'm a passionate about good wine and good cooking.
I like to keep me updated and share with my online friends my gastronomic knowledge.