Have you heard of DOC consortiums?
There are a lot of them in Italy and they all serve a similar purpose. A DOC consortium is set up both to preserve the integrity of and promote the drinking of a specific type of Italian wine. Many of the wines that carry the DOC label have consortiums supporting them. And it is these collectives that often take action to introduce wines into new territories.
We'd argue that the various consortiums have played an instrumental role in the continued growth of Italian wine in China, for example. And these same collectives hold regular events and promotional activities throughout the world for the benefit of the producers of the wines that they represent.
In this article, we want to focus on just one of those consortiums – The Prosecco DOC Consortium.
Why?
They've just announced that the third annual National Prosecco Week will take place in 2020.
But Wait a Second…
We know what you're thinking!
What about the coronavirus pandemic. Surely, an event of this nature would end up cancelled, right?
That's not the case. The consortium is confident that it can hold the event in a safe and secure manner. And with lockdown restrictions easing in many parts of the world, now may just be the right time to hold such an event.
Of course, the pandemic has had an impact. And the Prosecco DOC Consortium has undertaken several moves to make sure that its National Prosecco Week goes off without a hitch. These include the following:
It's working together with a number of producers to create a host of online activities to celebrate the event. These are focused around ensuring the health and safety of all consumers, particularly those in the United States where the event will have its focus.
The consortium has worked with a number of digital retail outlets to create a full marketing program that will support the wines featured during the week. This means there will be a number of events that you can take part in from the comfort of your own home. These include…

Live tastings held on Instagram. The consortium has partnered with a number of influencers in an effort to create an interactive experience, even when groups of people can't gather.

A range of eCommerce retail promotions that make it super easy for you to order any wines that take your fancy online and have them arrive to your home in a matter of days.
So as you can see, there's no mass gathering involved at all. Through sheer ingenuity, The Prosecco DOC Consortium has managed to create a range of events to commemorate the week.
Of course, there are a few things that you'll have to miss out on. You won't be able to engage in any tastings of your own and the cuisine side of things has to go out of the window. Still, given the world that we're living in right now, that's a pretty small sacrifice to make for the event to go ahead.
Okay, I'm Convinced…When's it Happening?
The National Prosecco Week will take place between 20th July and 26th of July.
Right now, the consortium is in the process of working with a variety of trade publications, including Wine Enthusiast and SevenFifty, to promote the event to producers in an effort to get as many of them on board as possible.
If you want to keep track of any updates, you can check out the consortium's website at https://www.casaprosecco.com/. You'll find all of the information that you need, including how you can take part in the events that the consortium has scheduled.
Why the Focus on the United States?
As mentioned, National Prosecco Week is an American event. Of course, that doesn't mean you can't observe it in other countries. Frankly, any excuse to crack open a bottle of Prosecco is a good one for us.
But the focus on the United States has a definite purpose, as Stefano Zanette, President of the Prosecco DOC Consortium, explains:
"Prosecco sales in the U.S. have been steadily growing since 2009 and looking at the data we can confidently say that if these figures keep on this trend, America will become our first export market. During these challenging times, the Consortium's support in this year's third annual National Prosecco Week is crucial and has prompted us more than ever to promote the Denomination in this key market with a creative approach."
In other words, the US is becoming a major market for Prosecco as more and more people awaken to the joys of this wonderful Italian sparkling wine.
The event's US focus is a definite attempt to build on this momentum. Who knows, maybe the US' love for Prosecco will one day surpass the love it has from people in the United Kingdom!
Are There Going to Be More Announcements?
We're sure of it.
The consortium is still working to get more producers involved in the event. It's asking for anybody who's willing and able to provide their time to promoting Prosecco in the form of seminars, tastings, and other initiatives.
We imagine that there'll be a few schedule updates on the website that we shared earlier as the event begins to take clearer form. And with another month to go before National Prosecco Week, we can't wait to see who gets involved.
The Final Word
National Prosecco Week should be a lot of fun and we can't wait for it to happen.
And it's just one of many examples of the work that the various DOC consortiums do to promote their wines overseas. Perhaps the effort put into this event will result in a further increase in Prosecco sales during such a difficult time.
That can only be a good thing for producers.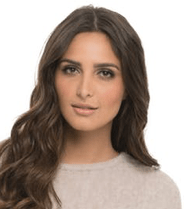 I'm a passionate about good wine and good cooking.
I like to keep me updated and share with my online friends my gastronomic knowledge.