If there is only one fact that you need to know about the Italian wine industry, it's this:
When it comes to sparkling Italian wine, Prosecco reigns supreme.
Of course, this is great news for Prosecco producers. They're riding a wave of popularity that has allowed them to grow enormously thanks to the huge demand for their wines in Italy, the UK, the USA, and so many other territories.
Furthermore, this boost in popularity has led to a renewed interest in the history of this gorgeous wine and the many producers that create it.
Naturally, we featured our fair share of Prosecco's in the pages of our blog. And in this article, we're going to add another to the list with the Adami Prosecco Valdobbiadene Giardino Dry.
However, as anybody who reads our blog regularly already knows, we're not going to jump straight into the review of the wine. Instead, we want to share with you some of the history of the Adami wine company, which is responsible for this gorgeous vintage.
The History
As Prosecco has grown in popularity over the last few decades, we've seen an influx of new wine producers trying their hands at creating great examples of this sparkling Italian wine.
Adami is not one of them.
This is a company that has existed for many years and it's one that draws on a tradition of winemaking that stretches back centuries.
If you visit the Adami website, one of the first things that you will see is this grand statement:
"There are those who know how to listen to the whispering voice of nature to observe and understand the essence of the places that they call home, to achieve harmony with their surroundings through silence."
If ever there was land that could whisper plenty of secrets to the world, it's the land found in Treviso's Alta Marca area. This is the location that Adami calls home and it's here that we can trace the company's lineage all of the way back to the Middle Ages. Records show us that wines of great quality have been produced in this location as far back as 1606. And what's more, they become so popular that they were exported to countries like Germany and Poland.
That may not sound particularly remarkable today.
But when you think back to the Middle Ages and how difficult it was to travel from one country to another, any Italian wines that made it outside of their country of origin clearly offered something spectacular. After all, people we're willing to wait months for exporters to arrive with the wines in tow!
It was also during this time that Glera became the grape of choice in the region. If you visit Alta Marca today, it's this grape that you will see dominating the hillsides and vineyards.
And it is this grape that Adami aims to turn into some of the greatest wines that Italy has to offer.
The story of the Adami winery itself starts in 1920.
It was in this year that a man named Abel decided to purchase a vineyard in Alta Marca from Count Balbi Valier. Perhaps Abel saw something in the site that the count did not, as it clearly had fantastic potential for any winemaker who wished to pour their heart and soul into reviving it.
Abel was one such winemaker.
And along with his son, Adriano, he decided to first separate this vineyard from all of this that surrounded it. His intention was to ensure that any of the wines that he produced were a true expression of the terroir that bore them. And from the very beginning, Adami's wines have carried a reputation for offering a unique twist that you won't find in others that use the same grapes.
We believe that this is due to the land.
Today, Adami operates on the guiding principle that the vine is life. They view wine as the lifeblood that has flowed through the family's veins ever since Abel made the decision to purchase an unwanted vineyard so many years ago.
Unfortunately, Abel is no long here to enjoy the success of the winery that he built.
However, his grand tradition is carried on by his son, Adriano, who is the one who chose to focus on Prosecco back in the 1980s. It was during this decade that the third generation of the family, Franco and Armando, also came to the fore. Combining their formal educations with the decades of knowledge that already existed within the family, they've helped to build Adami into a company that is the envy of many others in Italy.
Adami now produces 750,000 bottles of Italian wine every year. And what's more, it collaborates with small growers to help them develop a foothold in the industry.
While the company produces many different wines, it is its Proseccos that truly stand apart, as you'll find out when you sample one of their latest products.
Adami Prosecco Valdobbiadene Giardino Dry
If you're a regular Prosecco drinker, you may believe that you already know exactly what to expect from the Adami Prosecco Valdobbiadene Giardino Dry. And when you first pour the wine, it looks no more remarkable than any other Prosecco. The straw yellow colouring is attractive, but it does little to make the wine stand out from the competition.
It's only when you sample the aroma that you start to see what makes this wine so special.
Generous fruity notes, of which peach and apple are the dominant two, will immediately leaving you feeling awash in a refreshing ocean of scent. However, it's the subtle nots of acacia blossom and wisteria that highlight the important role that terroir plays in the creation of this wine. Held in perfect balance with the fruit notes, it's these more floral notes that tell you everything that you need to know about Alta Marca.
There is no disappointment awaiting you when you finally decide to taste the wine.
Those crisp and delicious fruity notes come to the fore in a wine that's light, full-flavoured, and remarkably persistent.
This Prosecco is a true joy to drink, which is why the Xtrawine team grants it a rating of 94/100.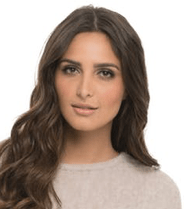 I'm a passionate about good wine and good cooking.
I like to keep me updated and share with my online friends my gastronomic knowledge.