The Alps is perhaps the single most famous mountain range in all of Europe. Stretching throughout France, Switzerland, and Italy, its enormous peaks offer some of the most stunning sights that the continent has to offer. The huge mountains also offer plenty of opportunities for skiers to strap on their gear and take on some truly challenging slopes.
Naturally, after a hard day of skiing in the Alps there is no better feeling than heading back to the lodge to enjoy a glass of wine or two (or three).
There are sure to be plenty of wines on offer wherever you might go. Some of these will probably be amongst the best that the Italian wine industry has to offer.
But we know that many of you will want the most authentic experience possible when you visit the Alps. You want wines from the region itself, or at least a few drinks that the region is renowned for.
You're in luck. While the idea of the Alps being a prime winegrowing region may seem fanciful, historians have found many references to people throughout history tending the vines around these mountains. Producers still do so to this day and the Alps may be one of the most under-appreciated wine producing regions in all of Italy.
So, we come to our key question. What are the best and most authentic wines to enjoy in the Alps afters skiing? Here are a few that we're sure will take your fancy.
The Aperol Spritz
We're going to start off our list by cheating just a little bit.
The Aperol Spritz is made primarily using Prosecco, which is not a wine that the Alps produces. However, this very special spritz has become such a feature of skiing in the Alps that it would be almost impossible to exclude it from this list. More importantly, it still features an Italian wine, which means you have to give it a try.
So, what is an Aperol Spritz?
The drink combines about 50ml of Prosecco with about 30ml of Aperol. The latter is a liquor that traces its origins to Padua in Italy. A small amount of soda water and a slight dash of orange later and you have this rather wonderful and refreshing cocktail.
The Aperol Spritz is actually a popular aperitif throughout Northern Italy. It's also the perfect refresher after a hard day on the slopes. Give it a try after you finish skiing and before you head out for the evening. We promise that you won't regret it.
The Native Grape Varieties
With that popular drink out of the way, we're going to take a look at some of the grape varieties that are native to the Alpine region.
A word of warning before we move forward. These are perhaps some of the lesser-known grapes in the Italian wine industry. As such, it's often hard to find them in the wines that most merchant's supply. If they are used, they're often as part of a blend. Still, they're grapes that come directly from the Alpine region, which makes them essential for anybody who wants the most authentic experience possible.
Erbaluce
The first grape we wish to highlight is Erbaluce. Though it's just a touch outside of the Alpine region, this grape is grown in the Caluso DOCG region. It's primarily used to create beautiful dry table wines, which makes it a great accompaniment to a meal. But some producers also use the grape to create a tasty sparkling white wine made using the classic Champagne method.
The grape is renowned for its wonderful mineral features and a refreshing acidity. We definitely recommend drinking it on its own, but you may want to experiment and use the sparkling variety to create an Aperol Spritz. Producers to look out for include Cella Grande and Orsolani.
Nosiola
The Nosiola grape has an interesting history, not least because it's the only grape on this list that has nearly veered into extinction at some point in its history.
In fact, the grape had all but disappeared in the 1970s. Then seen as a blending grape for white wines, it was grown in Trentino but had fallen out of favour.
That is until Giuseppe Fanti started to craft wines that used nothing but the Nosiola grape. While it would be a lie to claim that the grape variety exploded in popularity from that moment, Fanti's efforts were enough to spark a revival in fortunes and 100% Nosiola wines are certainly still findable in the Alps to this day.
The dry variety of the wine has a wonderfully acidic taste that makes it a great refresher. Its floral scents are sure to please white wine lovers, plus there's a nutty aspect to it that makes it a very interesting wine.
Vespolina
All of the Italian wine grapes that we've covered so far are of the white variety. But you may not want a white wine when you come in from the slopes feeling freezing cold.
A warm and tasty Italian red wine is the answer and it's the Vespolina grape that you should look out for.
Vespolina is rarely used as the primary grape in a bottle of wine. However, eagle-eyed wine lovers may have noticed it being used in the occasional bottle of Nebbiolo. In fact, its spiciness makes it a perfect blend for the Nebbiolo grape.
So, if you're looking to try Vespolina, it may be best to search out a bottle of Nebbiolo wine.
The Final Word
A trip to the Alps brings so many wonderful things with it. You get to see some truly stunning sights that are unlike anything else in the world. Plus, those who love taking risks can enjoy some skiing and perhaps even a touch of mountain climbing.
But many don't think of the Alps as being a great place to discover new Italian wines. With this guide, you may be able to expand your palette just a little bit further and enjoy some wines from the Alps.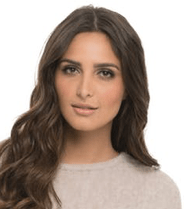 I'm a passionate about good wine and good cooking.
I like to keep me updated and share with my online friends my gastronomic knowledge.