Spring is approaching and the weather is starting to get warmer. For many of us, the temptation to venture outside and enjoy a picnic with our family is almost overwhelming. All you want to do is pack some food (and a bottle or two of Italian wine) into a hamper and head off into the great outdoors.
But of course, it's not that easy at the moment.
With coronavirus still an ever-looming concern, there are all sorts of safety concerns to consider when organising a picnic. You need to plan ahead rather than throwing everything together and heading out.
The good news is that we have you covered!
In this article, we share our top tips for organising the perfect (and safe) picnic in 2021.
Tip #1 – Remember Your Masks and Hand Sanitiser
This seems like such a standard thing to say in the current circumstances, as grabbing a mask and some antibacterial hand wash has become an automatic thing. Still, it's worth reinforcing here as you're planning on spending a decent amount of time outdoors. That means you're more likely to run into other people, which creates the risk of coronavirus transmission.
We recommend packing more masks than you think you might need, especially if you're bringing your children along. It's very easy for a mask to end up compromised due to spilled drinks or dropped food, so having a few spares on hand ensures nobody has to go unmasked for any part of the picnic (outside of the parts where you put stuff in your mouths)!
It may also be worth bringing some antibacterial wipes with you, especially if you plan on going to a spot that offers tables for your picnic. Use the wipes to sanitise the eating service and ensure nothing can get onto your food. This is a good tip regardless of whether coronavirus is an issue or not.
Tip #2 – Pick a Safe Spot
You may have a favourite spot for your picnics. But the odds are high that a lot of other people will pick that same spot. That means you have a balancing act to perform when it comes to choosing where you will go. The ideal picnic spot is one that's isolated enough to give you and your family space, without it being so out of the way that you feel like you're stuck in the middle of nowhere.
Our recommendation is to pick out a few spots that you think might make a good place for your picnic. Head to your first choice and assess the situation. If it seems too busy, move onto the next spot on your list. Hopefully, you should find at least one spot that's quiet enough for you to enjoy your picnic safely. But if you still end up struggling, it may be worth speaking to somebody who works at your chosen spots to find out when the quietest times are.
Tip #3 – Be Wary of Public Facilities
We mentioned earlier that you might want to use tables and chairs offered at some sites. If you do, be very wary because others will have used them. Hopefully, some antibacterial wipes will ensure the surfaces remain clean. But if you're not 100% comfortable with such amenities, it's best to avoid them altogether. Instead bring your own blanket to sit on, along with any plates and cutlery you think you may need.
The same advice goes for any other public amenities your picnic site offers, such as drinking fountains and toilets. If you're not 100% sure that they're receiving proper maintenance, it's best to avoid them altogether.
Just think about it like this.
Every time you use an amenity, you're likely touching a surface that dozens of other people have touched over the last couple of weeks. As crazy as it is to say, that's a problem in the current environment.
Tip #4 – Portion Out Your Food
This tip is especially important if you're going to meet up with friends for this picnic. We'll assume that you're maintaining social distancing and wearing your masks, as is standard procedure in this day and age. But where you may slip up is when you start unpacking your foods and sharing them.
For example, let's say you've brought a tray of sausage rolls to the picnic. That means several people are going to end up touching both the tray and food, which increases the risk of coronavirus transmission. Similarly, bringing a bottle of Italian wine and passing it around the group means that more people are touching a surface than need, which can lead to virus transmission.
To keep everything as safe as possible, each picnic attendee should arrange their foods in individual portions. The same goes for if you're making food for others. Create an individual portion so that only you and the recipient touch the packaging. It's not a perfect solution but it does cut down on the risk.
Tip #5 – Watch Out For Bugs
We'll end on a tip that applies to all picnics, regardless of whether we're in the middle of a pandemic or not.
Bugs…
We all hate them because they have this nasty habit of invading our picnics. And don't even get us started on wasps, which can wreak havoc on the unwary.
As a general rule, try to keep all sweet and sugary foods sealed to lower the chances of them attracting bugs. For your drinks, it's best to go with mason jars or some other container that offers a lid for protection. As tempting as it is to chill out with your glass of Italian wine, you don't want the drink to be ruined by an errant bug.
If you have enough room, you might even consider placing a glass of sugar water a small distance away from the picnic to attract bugs away from you.
The Final Word
Holding a picnic in a pandemic isn't the easiest thing in the world to do.
But with these tips, you should be able to stay safe while still enjoying the magic of spring. And of course, Xtrawine is here to provide any Italian wines you might want to bring with you on your little outdoor adventure.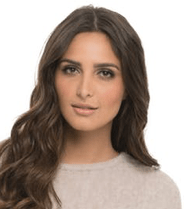 I'm a passionate about good wine and good cooking.
I like to keep me updated and share with my online friends my gastronomic knowledge.