At Xtrawine, we absolutely adore talking about Italian wines and all of the wonderful things that they bring to the industry.
But that doesn't mean that we don't recognise the quality of many of the wines that come from other countries.
And it's specifically the wines that emerge from France that give our Italian wines the biggest runs for their money. For decades, France and Italy have been engaged in a little bit of a friendly rivalry over which country produces the best wines.
We simply believe that both have many great wines to choose from. And we appreciate the fact that we live in an era where we can drink as many wines as we can from both countries.
As you may have guessed, we're going to be focusing on a French wine in this review.
And the interesting thing about this wine is that it doesn't have the name of a winery attached to it.
It has the name of a very specific individual.
Few winemakers are so confident in what they produce that they're willing to use their own name as a marketing tool.
But in Olivier Leflaive, we have a winemaker who's quite unlike any other.
We're going to look at one of the most gorgeous white wines to come out of this man's vineyards in just a short moment. First, we want to share the story of a man who's become one of the old masters of the French wine industry.
The Story
It all starts, as is so often the case with great winemaker, with a deep familial connection to the wine industry. And in Olivier Leflaive's case, that connection stretches back hundreds of years.
As the man himself says, he was practically destined to become a great winemaker:
"My country, my family and my heritage were inescapable. I felt an obligation to following in my father's footsteps and those of the 17 generations that came before us."
The Leflaive family has always been involved in the farming tradition of Bourgogne region. But before Olivier came along, they focused more on agriculture than they did the vine.
That's not to say that the family didn't produce wines. For as long as they farmed, they've maintained a vineyard on their estate. Wine has been in the family's blood for as long as farming has.
It simply took Olivier to take the wines that they produced to the next level.
But it was not Olivier who actually started the winery in earnest. It was his grandfather, Joseph.
Beyond his farming endeavours, Joseph also maintained a steel factor based in Saint-Etienne. Unfortunately, World War One spelled the end of that business endeavour. But it was from this failed business that Joseph turned his eye towards the family estate.
He returned to Bourgogne to start working on the family farm. And it was during this period that he decided to invest more heavily in the family's small wine estate.
What originally began as a couple of hectares of vineyards expanded into 35 under Joseph's leadership.
And the tradition stayed with the family. Both of Joseph's sons eventually chose to dedicate themselves to the growing winery, taking over control of the company in 1953. And it was during this period that the estate started to produce some truly remarkable wines.
It was during this period that a young Olivier entered the mix.
Born in 1945, the infant Olivier could have no idea of the grand winemaking future that awaited him. During this time, his family's estate had already grown to 20 hectares. And as he grew up, Olivier for to see all of the hard work that his father and uncle put into developing their growing company and the remarkable wines that they became known for.
But Olivier didn't jump straight into the family business when he came of age.
Instead, he chose to study at the Ecole Supérieure de Commerce. A business school, it is here that Olivier gained his Bachelor's degree in Economics. And while he may not have known it at the time, this grounding in business education would serve him very well when he eventually took over the reins of the family company.
But at the time, Olivier felt no strong connection to the family winery. Instead, he had his heart set on becoming a musician. Olivier recalls that his decision to pursue this career didn't please his father. However, his family understood that Olivier needed to chart his own course through life. If that course took him away from the family business, then so be it.
Olivier became something of a celebrity in France, with his hard work and passion paying off.
But the call of the wine industry grew in his heart and the young maestro returned to the family farm, much like his grandfather before him.
In 1982, Olivier became the co-manager of Domaine Leflaive. But his drive to succeed didn't end there. Just a couple of years later, he set up the company that bears his name. And it was this that allowed him the individualism that he'd sought for so many years.
Today, Olivier has retired from the active management of his wine company. But his heart and soul continue to pour into every bottle that the winery produces.
And in the Olivier Leflaive Puligny Montrachet 2017, we may have one of his best vintages yet.
The Olivier Leflaive Puligny Montrachet 2017 Review
Made using 100% Chardonnay grapes, the Olivier Leflaive Puligny Montrachet 2017 is an excellent example of a French white wine.
With an ageing potential of up to 15 years, this wine has a number of distinct notes in its bouquet. Allow the aroma to wash over your nose and you'll experience citrus scents that are tempered by toasted aromas and several mineral notes.
To the taste, the wine is both refreshing and exceptionally balanced. And its delightful aftertaste will surely tempt you in for another glass, even if you know that you probably shouldn't.
The Xtrawine team adored this wine when they first sampled it. And while it is a touch on the pricey side, its 91/100 rating from our team shows that it's worth every penny.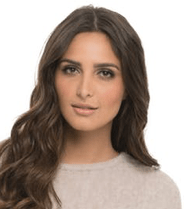 I'm a passionate about good wine and good cooking.
I like to keep me updated and share with my online friends my gastronomic knowledge.