Since 2017, Italy has been the world leader in wine production. That is the year that Italian wine surpassed French wine in terms of pure sales numbers. Ever since then, the Italian wine industry has stood on top of the world as the leader in both sales and quality.
But what does the future hold?
It's an interesting question as several issues have affected wine production in the years since 2017.
Of course, 2020 brought with it the coronavirus pandemic and all of the uncertainty that issue brought. Producers had to adapt their processes, with the global economy also causing issues in terms of buying.
The industry survived.
What's more, 2021 brought with it unseasonal frosts. The icy conditions that crept throughout Europe during the beginning of the grape growing season had a devastating impact on several countries. France was perhaps the most affected, with up to 80% of producers reporting issues with the frost. Thankfully, Italy got the tail-end of those conditions. Though the frost was still a problem for many Italian producers, it did not have the same devastating effects that it had in France.
The point we're making is that many different market forces impact the sale of Italian wine. It's not quality alone that leads to a country becoming the top producer in the world.
But with 2021 in the books, it's time to turn our eyes towards the future. And according to recent data, the Italian wine industry's future looks particularly bright.
Wine Sales Expected to Grow in 2025
Let's take a quick journey back in time.
The year is 2009 and the Italian wine industry is suffering in the face of stiff competition from the French industry. In fact, Italy has to take some extensive measures to stay competitive. These measures involved many producers slashing their prices by up to 20% just to make their wines attractive in the eyes of consumers.
These price cuts, coupled with the increasing popularity of French wines, led to the Italian wine industry generating revenue of $4.66 billion for the year.
A respectable figure.
But a figure that is nowhere near the true potential of the Italian wine industry.
Fast-forward to today and the picture looks much better.
As we mentioned before, Italy has been the world leader in terms of production and revenue since 2017. The country has restored its reputation through a focus on quality and favourable economic and climate conditions.
And that leads us to the statistic we want to share with you.
According to Statista's Industry revenue of "manufacture of wine from grape" in Italy from 2012 to 2025 report, the Italian wine industry is set to make enormous revenue waves in 2025.
How enormous?
The industry is projected to generate a staggering $14.66 billion in 2025.
For those keeping score at home, that is exactly $10 billion more than it generated back in 2009, when so many aspects of the industry looked so bleak. By 2025, we'll be able to say that the Italian wine industry has practically tripled in value over the last 16 years.
Now, that leads us to a question.
What has caused this massive surge in revenue?
We've discussed some of the factors, including a focus on quality and some favourable conditions. However, there's another element at play that has helped the Italian wine industry achieve such astronomical growth.
The Impact of Online Sales on Italian Wine
It would be wrong to say that no companies were selling Italian wine online in 2009.
There were.
However, the years since 2009 have seen remarkable advances in online technology. We've seen the introduction of social media and the world-changing effects it has had. We've also seen the development of faster and more secure e-commerce technologies, which retailers have been able to use to make their websites more reliable than ever.
Finally, we've seen the unlocking of the true potential of the internet as a sales and marketing tool, which many Italian wine producers have taken advantage of.
The effects of the internet on the Italian wine industry are too far-reaching to dig into fully in this article. However, we will point out a few ways that the web has contributed to the massive growth in revenue that Statista reports.
More Exposure
Companies like Xtrawine make Italian wine more accessible than it has ever been. Before the advent of the internet, consumers were limited to whatever wines they could find in local stores. Of course, most of those shops weren't interested in exposing customers to a huge range of Italian wines. They just wanted to stock the wines that sold the best. Thanks to online retailers, customers have more choices than ever before. That also means that people can order bottles of wine from the comfort of their own homes.
Better Marketing
If you visit any Italian wine producer's website, you'll generally see a professional site that does a great job of demonstrating the passion and products that the winery has to offer. These are marketing tools that Italy's producers have employed very effectively. With so many producers making full use of their websites to share information with consumers, it's natural that many who may not have bought Italian wines before will buy them today.
Constantly Changing Technologies
The web also offers constant evolutions of technology that enable producers to better engage their customers.
For example, the coronavirus pandemic led to many Italian producers creating virtual tours of their vineyards and wineries. These tours simply weren't possible a decade ago. But now that they are, producers have another way to ingratiate themselves with the people who are buying their products.
The Final Word
It would be disingenuous to claim that the internet is the sole reason for the Italian wine industry's explosive growth. There are many factors at play. However, it would also be wrong to not recognize the importance of the online domain when it comes to marketing and selling Italian wines.
Italy has welcomed online sales in ways that many other countries haven't.
Today, it's reaping the benefits of its efforts. And tomorrow, the stats suggest that Italy will maintain its position as the world leader in wine. Of course, Xtrawine has played its own small part in this growth. We offer thousands of amazing Italian wines in our collection, all of which you can browse through today.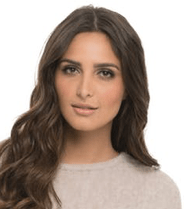 I'm a passionate about good wine and good cooking.
I like to keep me updated and share with my online friends my gastronomic knowledge.