With so many Italian wines available today, it can often be difficult to choose one that is right for you, or one that is objectively high quality. While practically every wine created by an Italian producer contains a little of their heart and soul, there are some that stand alone as being of particular quality.
Here we will take a look at some of the tips you can follow if you are unsure of whether or not to buy the wine you're looking at. Remember that not all of these are guarantees of quality and your opinion of the wine may be coloured by your personal tastes as well.
If you see the Denominazione di origine controllata (DOC) appellation on a bottle of wine, you can be fairly sure that it at least meets the minimum standards required to receive this certification. This label means that the wine comes from the correct place of origin, in addition to being created according to the traditions of that particular wine. By contrast, an IGT wine may also be of high quality, but will usually not have been made in accordance with these traditions, thus you can't guarantee that it will meet the correct standards.
It is also worth mentioning the DOCG appellation here, which is actually a step above the DOC labelling. If a bottle has DOCG on the label, it not only meets the requirements created by the DOC, but it has also been individually tested and verified as being of exceptionally high quality as well. As such, you can use these appellations to make your decision if you are unsure which to choose between a variety of similar wines.
Price
While the price of your wine is not always an indicator of quality, particularly as there are many different wines available that can be purchased for a fairly small amount of money while still being absolutely brilliant, you can usually feel assured that a wine that carries a high price tag has been made to a certain standard.
After all, the price charged would not be so high if there were no demand for the wine, and if there is demand that usually indicates that the wine is exceptional. You will also often find that wines carrying a higher price tag were made in fairly limited quantities, which indicates that the producer has been more selective about the grapes that they have used, ensuring that only the best have found their way into the drink.
The Producer
While we certainly do not want to discourage people from trying wines made by lesser-known producers, particularly as many of them make wines that are not only of a high quality but also indicative of the region in which they were produced, the fact remains that by going for a drink created by a well-known producer, you are likely to receive superior quality.
For a producer to last as long as, for example the Antinori family, they must maintain a certain standard over many years. Such winemakers take great pride in the Italian wine that they create, which means they simply will not allow complacency to creep into their processes. Instead, they rededicate themselves to creating exceptional wine every single year, making them a fairly safe bet if you're looking for quality.
Research The Year
There are many factors that go into the production of a truly great wine, with not all of them being directly related to the producer themselves. In some cases, it is also a good idea to look at the year the grape was grown to get an idea of whether or not it is of the quality you would expect for the wine you are drinking.
Find out the year and then examine the weather conditions of that year. Different grapes thrive in different conditions, so understand what the grape used to create your wine needs to be grown to the highest standard. If the weather of that year does not meet the requirements to ensure the grape is grown to the best standard, you may find that even well-known vintages start slipping in quality, at least in comparison to versions that were made with superior grapes.
What Will You Eat With It?
As strange as it may seem, an Italian wine often only shines brightest when it is combined with a food that best complements its various properties. A general rule of thumb is that red wines work best with red meats, while white wines combine well with poultry and cheeses. This is by no means a definitive guideline though, so it is worth finding out what the wine you are considering couples with best.
In doing so, you will be able to consume the wine in the best possible circumstances, thus giving you the chance to determine its quality for yourself. If your bottle of red is being consistently overpowered by a steak, it may be time to look elsewhere. Understand the various combinations of wine and food, rather than making a judgement on the wine alone.
Research
Simply put, it is worth finding out what others have thought about a wine before making the decision to purchase it for yourself. There are many different resources, both online and off, that rate various wines based on objective scales of quality, so it may be worth examining those if you are looking at a bottle and are unsure if it is going to reach the standards that you would like.
In addition to ratings, try looking into the producer themselves to find out what their philosophy is. Look for their website and read up on their story. If they are able to demonstrate the passion that they have for the industry through what they write, it is a good indicator that said passion has been poured into the production of the wine that you are considering. So much of the industry is based around the winemaker's love for their product, so if that isn't evident you may find you get an inferior Italian wine.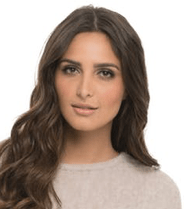 I'm a passionate about good wine and good cooking.
I like to keep me updated and share with my online friends my gastronomic knowledge.