As it is a country that is so well-known for producing some of the greatest wines in the world, it should come as no surprise at all that Italy plays host to many amazing wine festivals that celebrate the hard work of producers from across the country, while also offering visitors the chance to sample wines that they may not have had the opportunity to enjoy in the past.
Most of these wine festivals are held during the spring and summer months, so we thought what better way to celebrate them ten to create a list of some of the best in the country that are held during the course of each year and look at what they have to offer the wine tasting public.
Bear in mind that some of the festivals that we look at today have already reached their conclusions, but you can rest assured that practically all of them will come around again in 2017, while the ones that are still or yet to be held are ideal for those who want to discover new wines as soon as possible.
PRIMAVERA DEL PROSECCO – 12th March – 12th June
This festival is held in Treviso, Conegliano, Cartizze and Valdobbiadene in celebration of the stunning Proseccos that are produced in the region each year. Though it has already concluded at the time of writing, this is an annual even so there is always next year if you didn't get the chance to visit it in 2016.
The main attraction of this festival is its dedication to educating visitors on all aspects of the Prosecco production methodology. Winemakers open their doors to visitors and offer them guided tours of the winemaking process, allowing them to dig into all of the hard work that goes into creating one of the most popular wines on the planet.
There are a range of special packages available for those who wish to visit, which often include accommodation in hotels or bed and breakfast locations. Better yet, the festival also features a range of exhibitions and shows, in addition to visits to some of the most historic buildings in the region for those who want a little more than wine during their visits. Of course, it goes without saying that there are also plenty of opportunities to enjoy local delicacies and drink plenty of Prosecco along the way.
INYCON Wine Festival in Menfi – 17th June – 19th June
While it may be on a much smaller scale than many of the other wine festivals that we will be looking at in this article, the Inycon Wine Festival offers a taste of Sicily that is unlike practically any other experience in the world.
Visitors have the opportunity to attend wine tastings and exhibitions that are intended to teach them more about the various wines in the region, in addition to taking part in wine workshops that help them to learn even more.
Better yet, the festival also plays host to some wonderful music events and cooking shows, the latter of which give you the chance to taste some amazing Sicilian delicacies. Simply put, there are few better weekends for those who are really serious about their wine.
CALICI DI STELLE – 6th August – 14th August
While every festival on this list is worth visiting, Calici Di Stelle is perhaps one of the most exciting wine festivals in the entire world, as it takes in every single major wine region in Italy, meaning there is always something new to taste. In fact, many visitors to the country make the decision to travel around to all of the regions where the festival is being held so that they can get a true taste for everything that Italian wine culture has to offer them.
Organised by the Movimento Turismo del Vino, this is one of the most important summer events on the wine lovers calendar. The highlight of the festival surely has to be the many wine tastings that are held in each region, each of which is presided over by a master sommelier who has unparalleled knowledge of the region.
If you want to get a true taste of the major wines of Italy, this is the festival that you need to attend. However, you will need to be prepared to invest a little bit of money in the trip, as the festival is held during the peak tourism season, plus those who want to experience it in as many regions as possible are going to wind up doing an awful lot of travelling.
DOUJA D'OR WINE FAIR IN ASTI – The First Half of September
The exact dates for this wine festival have yet to be decided, so it would be a good idea to mark out the first half of September so that you can be sure that you won't end up missing out on what may be the final wine festival of the year.
Held in Asti in the Piedmont region, which experienced wine enthusiasts will instantly recognize as one of the most famous wine regions in the entire country, this festival is a celebration of all things Spumante.
The festival itself has an interesting calendar of events, which features the tastings and food pairings that you will likely expect, in addition to a number of cultural shows that will tell you a whole lot more about the region and why it has developed the reputation it has for great wines.
The Final Word
Of course, this is just a small selection of some of the amazing wine festivals that are held throughout Italy, and indeed throughout the world, each year. Needless to say, attending any of these events will offer you the chance to gain a new appreciation for wine, be it vintages that have been old favourites for many years or newly-discovered wines that are sure to find their way onto your dinner table for years to come. Better yet, you will also get the chance to mingle with the locals and learn even more about the wine culture that makes so many of these regions special.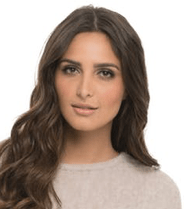 I'm a passionate about good wine and good cooking.
I like to keep me updated and share with my online friends my gastronomic knowledge.