We're at the height of summer.
The sun's blazing rays are giving your skin a healthy tan. We hope that you're wearing plenty of sunscreen to protect yourself, of course.
Your moods cheerier than it's been for a long time because the summer makes everything feel better. Well, apart from work, of course. We imagine that there's more than a little bit of daydreaming about a nice glass of Italian wine in the garden going on while you're poring over spreadsheets.
Yes, summer is truly a marvellous time of the year.
And it Italy, it's made even more special by the various festivals that several villages and cities host each year. These events are always enjoyable gatherings of people enjoying wine, theatre, music, and all of the pageantry that comes with a local festival.
Is it any wonder that people travel from all over the world to attend them.
It's those very festivals that we're going to take a closer look at here. Let's look at some of the most famous summertime festivals in all of Italy.
The Opera Festival
Held in July of every year in Verona, The Opera Festival runs all the way through to early-September. That means you don't have to fret if you haven't had the chance to attend it yet. You've got more than a month before it finally closes down for the year.
When it comes to a celebration of music, there are few better festivals in the world.
Of course, the event gives you the chance to indulge in another of Italy's great gifts to the world. The opera is always a sight to behold, no matter which show you choose to attend. This festival gives you a choice of many and you're sure to be wowed by the amazing voices that you hear during the event.
The history lovers among you will also adore the venue. The Opera Festival takes place in Verona's stunning Roman Amphitheatre, which is about as majestic as a venue can get.
You get the chance to enjoy an amazing show while indulging in a glass or two of your favourite Italian wine. What more could you ask for from a festival?
Umbria Jazz Festival
Perhaps opera isn't really your thing. Instead of the carefully rehearsed pieces that you see on stage, you prefer something that's a little more freeform and inventive.
The Umbria Jazz Festival is likely right up your alley.
The event takes place in Perugia every single year and is a celebration of one of the most innovative musical art forms on the planet. For 10 days during July, revellers gather to enjoy some spectacular music, with some gorgeous food and Italian wine, of course.
The festival has welcomed some of the world's most famous jazz and blues musicians since its founding in 1973. The likes of Eric Clapton, Elton John, and Carlos Santana have all played spectacular shows in some of Perugia's most stunning venues.
And that's without mentioning the dozens of street performances that you'll get to see if you spend the entire 10 days at the festival.
It's a stunning mix of Italian and global jazz that will leave any music fan feeling like they've gone to heaven.
Festa della Madonna Bruna
Unfortunately, you've missed the Festa della Madonna Bruna if you didn't get the chance to attend it in 2019.
It's held on July 2ndevery year in Matera. But of course, if you've missed it this year it just means that you have something to look forward to for next year!
The Festa della Madonna Bruna is one of the most historic festivals on this list as it's been held since the 14thcentury. It's a commemoration of an ancient miracle and it's a great festival to attend for anyone who's of the Christian persuasion.
The event is a little more subdued than the other festivals on this list. The highlight is the procession of the Virgin Mary through the streets. Mounted on a grand carriage, the Holy virgin is escorted by several columns of knights, all of whom are on horseback. Various state and church dignitaries give speeches and the entire thing ends with a stunning fireworks display.
Yes, you won't get the same party atmosphere that you get from many other festivals. However, the entire day is definitely an interesting sight to behold.
Palio di Siena
From a fairly subdued festival we go to one of Italy's most thunderous.
The Palio di Siena is the country's most famous horserace. But you won't see the jockeys doing their thing on the track. Instead, the horses gallop through the streets of Siena and run laps around the Piazza del Campo.
It's a truly remarkable display that takes place twice per year. The good news for you is that the summer event takes place in August, so you still have time to travel to Siena to see it.
Each race features 10 riders, each of whom represent a specific contrade. These are essentially the districts of the city.
And don't fret if you're not much of a horseracing fan. For many, the true highlight of the event are the open-aired feasts that each contrade hosts the day before the race.
That means you get to enjoy some amazing food and Italian wine. Then, after a little bit of rest, you can watch one of the year's most spectacular and skilful races.
The Final Word
The very best thing about this list is that it is not even close to exhaustive.
Italian cities and villages host festivals all throughout the year. That means if you've missed one of these four, there's always something else that may catch your interest over the horizon.
Italy's festivals are among the most varied and enjoyable in the world. You get to enjoy amazing food, wonderful Italian wine, and entertainment that's unlike anything else on the planet.
We strongly encourage anybody who's reading this to book a trip to Italy to attend one of these festivals.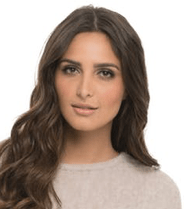 I'm a passionate about good wine and good cooking.
I like to keep me updated and share with my online friends my gastronomic knowledge.