The summer months are underway and hopefully everybody reading this has enjoyed some glorious weather that has allowed them to take a little bit of time out and maybe even top up their tans. Maybe you have even gone out on vacation or have a holiday lined up to really make the most of the sun.
Of course, for wine enthusiasts one of the best things about the summer is finding wines that can be enjoyed in the warmer weather. This is sometimes a little bit difficult to do, especially if you have a preference for reds, but there are plenty of wines out there that are suited to the summer weather and your team at Xtrawine is here to help you find a few that are just perfect for sipping when out in the sun.
This gorgeous red wine grape variety is grown primarily in Sicily, which is right at the southern tip of Italy and experiences some of the warmest climates that the country has to offer. Naturally, the region has produced a wine that is able to counteract these effects, while still offering a lot of the complexity that you would come to expect from a decent red wine.
Many wines made using this grape feature a beautifully smooth texture that goes down very easily when lounging around in the sun. You will also get to enjoy lovely fruity flavours, such as cherries and that old summer favourite of strawberries.
It should come as no surprise that there are going to be a few white wines on this list, as they tend to be a tad less complex and a little more refreshing than their red cousins. Pinot grigio is amongst the most famous of the Italian white wines, though there are also many varieties of the drink that have been produced in countries all over the world for you to enjoy.
Such wines tend to have a fairly sharp, almost lemony flavour with just a slight overtone of nuts. It also pairs really well with light summer meals and snacks, such as seafood, cheese and light pastas, as long as you avoid combining it with anything that contains a lot of vinegar or citrus, as this will overpower the wine.
Coming back to red wines, Schiava is one that comes to mind when searching for something that has a wonderful taste, without featuring too much of the deep complexity that can make reds a little unpalatable in the summer heat. In fact, it is one of the few red wines that is likely best served when it has been lightly chilled, meaning that you get to enjoy a little extra refreshment along the way.
It has a nice fruitiness to it, with elements of wild berries, cherries and almonds all being detectable. This makes it ideal for pairing with salmon and the sort of light appetisers that you might enjoy while having a day in the sun.
Now we come to one of the biggest hitters when it comes to summer wine. Millions of people around the globe have experienced the joys of a good Prosecco on a warm day and know that there is a reason why this gorgeous sparkling white wine has become one of the most popular aperitifs in the country.
It is ideal for drinking with lighter cheeses and other snacks, or completely on its own. In fact, there are few things quite like coming back home after a difficult day of work in the summer and enjoying a glass of Prosecco, both to celebrate the end of the day and to perk you up and ensure you make the most of the night.
In some regions of the world, Lambrusco has developed something of a reputation for being too cheap and overly sweet. However, that does the wine a true disservice, especially amongst those who are seeking a little bit of refreshment during the summer.
It is that same sweetness that makes this wine an absolute joy during the summer months. It makes for a superb aperitif, providing something a little bit different from Prosecco and other whites. Plus it goes great with barbecued meats, which we all know become very popular during the summer months.
We return to Piedmont for another gorgeous white wine that is sure to entrance those who take a sip of it. Made using the Nebbiolo Blanco grape, this wine has attained a fair amount of popularity in Italy and a few other European countries, but it has yet to catch on to quite the same extent as Prosecco or some of the other more famous Italian whites elsewhere.
That is a true shame, as the wine has a gorgeous and delicate aroma than entices without being too challenging. The aromas of pear, that have just a hint of almond in the background, make it an ideal summer wine and it works well as both an aperitif of when it is paired with shellfish.
Of course, we also need to remember that it is not quite summer until you have cracked open a bottle of rosé to enjoy the elegant mix of fruits and flavours that define what is perhaps the ultimate summer wine.
It would be impossible to choose just one variety of rosé for this list, especially as everything from dry and still examples through to sparkling rosé is available. As such, we implore you to experiment a little yourselves and find an example of the wine that you can enjoy during the summer months. There are few wines in the world that are better for sharing with others, offering that ideal middle ground that is capable of keeping fans of both red and white wines happy.
The Final Word
In the end, the summer is what you make of it. Try experimenting with a few of the above suggestions and you may will find that you end up with a wine that helps you enjoy the heat just a little bit more.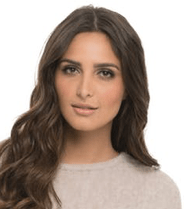 I'm a passionate about good wine and good cooking.
I like to keep me updated and share with my online friends my gastronomic knowledge.