In our quest to highlight some of the truly great wines that Italian producers have created, we try to cover companies that have existed for a century a more, while also shining a spotlight on those who are fairly new to the industry but are capable of producing wines that can stand up alongside many of the true giants that Italy has to offer.
Braida fall somewhere in the middle in that regard, as it is not so old that it can be classed alongside the likes of the Antinori family when it comes to history, yet the company is not new to the industry by any means.
Here we will take a look at the history of the company, the family that started it all and their efforts to take the Barbera grape and create a truly great wine that would become the pride of the small village where the company was first formed.
The History
The Piedmont region is extremely well-known to lovers of Italian wine. After all, it is where such famous products as Barolo, Dolcetto and Asti Spumante all originate. It is also where the superb Barbera wine comes from, and it is this that the Braida family aims to improve upon using their own techniques.
However, before all of that, it is important to understand where the name Braida comes from. Long before the company existed and began producing wines, Braida was a nickname that was acquired by the father of Giacomo Bologna, who eventually founded the company. Giuseppe Bologna was renowned as a champion of a local sport known as "Pallone elastico" which was often played in town and church squares in the Piedmont region. It was from his successes at this game that the nickname was born, and it is something that stuck with Giacomo when he started to pursue the winemaking business.
Making wine had always run in the family, even before Braida was created. In fact, it was upon inheriting the family vineyards from his father that Giacomo truly began to appreciate the love of the land that is required to become a truly great winemaker. He began to understand the importance of achieving synergy between the earth, wine and life in general and made use of these philosophies when he founded the Braida company in 1961.
The company quickly developed a reputation for create excellent Barbera wines, but it is in more recent years that they have truly begun to make waves. Both Raffaella and Giuseppe Bolgna, who are the third generation of the family to work in the industry, are oenologists who bring a level of expertise that had previously been inaccessible to the family. Their goal for modern-day Braida is to create a wine that is intended to elevate the Barbera grape to a truly noble status, where it can be classed as one of the greatest grapes in the industry.
To do this, the company not only places special focus on Barbera but also cultivates a number of other grapes that are used to craft a perfect blend that will appeal to as many people as possible. Today the company not only produces Barbera, La Monella and Montebruna, but also wines that make used of grapes that the international market finds appealing. For example, Il Bacialè contains such noted grapes as Merlot and Cabernet.
This willingness to experiment not only demonstrates the creativity offered by this young duo of winemakers, but also demonstrates a level of business acumen that is not commonly found in the wine industry. Not only do they create wines with respect to the traditions of their company and the region itself, but they also cater to an international market by creating blends that reflect the tastes of people further afield. In doing this, they are able to appeal to the largest volume of people possible and can create wines that offer plenty of variety.
This philosophy is perhaps best personified with their Bricco dell'Uccellone wine. Noted for being what they term a 'Super Barbera' the wine was matured in French barriques barrels, which was a technique that was almost unknown when the company started using it but has since become widespread in the years that have followed. This allowed for the production of a truly spectacular wine that has built a stellar reputation and is now known as one of the leading Italian wines in the world.
Braida Barbera Bricco Dell'Uccellone 2013
It would be impossible to talk so highly of a wine without then placing some focus on the wine itself. The 2013 vintage of Bricco Dell'Uccellone 2013 is one of the best that the company has ever produced and has won widespread plaudits from a number of different publications. It is also one of the highest rated wines currently hosted by us at Xtrawine, receiving a superb 94% rating due to its outstanding quality.
For those who have never had the privilege of enjoying this wine, it is a beautiful still red, as are many of the best wines from the Piedmont region. It features a beautiful, ruby red colouring that captivates the eye and hints at the flavours that you will experience when you bring the wine to the palette.
However, before you do it is important to enjoy the intense aromas first. This is an extremely complex wine and this is noticeable as soon as you try to decipher the interesting mix of aromas that it offers. You will sense strong notes of red fruits and berries, which is unsurprising giving the nature of the wine, but will also notice spice, vanilla and liquorice in the overall bouquet.
All of this tantalises the taste buds until you finally enjoy a taste of the wine. Your mouth will be awash with a gorgeously rich drink that is both full bodied and features a truly wonderful structure. The many flavours are blended expertly to create a complex wine that is truly a joy to drink. There are few other red wines on the market that offer a similar experience and it more than lives up to the moniker of being a 'Super Barbera'.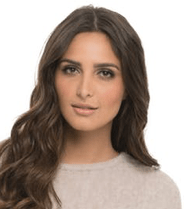 I'm a passionate about good wine and good cooking.
I like to keep me updated and share with my online friends my gastronomic knowledge.