When you really think about it, there must be a wine and food pairing no matter the choice of food. While most people will look to what you might deem more "elegant" foodstuffs, the simple fact is that, with the right choices, any meal can be made even better with a bottle of wine.
That even goes for some of the breakfast standards, as odd as it may seem to say so. Of course, food is food, no matter what time of the day you eat it, but for most of us the likes of egg and bacon tend to be placed firmly in the morning food categories.
Not anymore! Both of these foods can be used for absolutely any meal of the day and, shockingly, you will find that there are actually plenty of wines and various combinations that will allow you to get even more out of them.
So how about we get started by looking at some great wine, bacon, and egg pairings that you can try at home to discover just how well this previous breakfast essentials go with a good glass of wine or two.
Bacon and Sparkling White Wines (Champagne)
Yes, we know it really does sound like such an odd combination, but when you think about it, things start to make a little more sense. Bacon is the perfect dish for when you have a bit of a salt craving, or if you have maybe had a touch too much the night before. Champagne, or any other form of sparkling white wine, is the perfect tonic when you want to feel a little bit fresher in the morning and don't want to drink a wine that will overcomplicate things.
Put the two together and you have a combination that actually does work as a breakfast meal. We'd recommend keeping both to moderation early in the morning though, so a sifter of sparkling white wine alongside a rasher or two of bacon should be more than enough to keep you going for a few hours.
We are back to sparkling white wines, only this time we have a slightly more specific recommendation. Eggs can truly be eaten at any time of day and most of use enjoy them with a little bit of sauce. Combining that with a good prosecco is ideal, as the prosecco has just enough about it to take the edge off the sauce, while still not overpowering the taste of the eggs.
For a full meal, consider combining eggs benedict with a little cheese and some mushrooms. The foods all blend together perfectly and a light acidity prosecco that has an alcohol volume somewhere in the 11-12 percent range will really set the whole dish off. You'll be surprised just how well it works.
Bacon Butties
A classic English favourite, the bacon buttie is a nice simple dish. All you need is some bacon and a little break to make a sandwich with. Butter or sauce are your options for a bit of a combination, with each requiring a slightly different choice when it comes to wine.
If butter is your thing, we reckon a white wine with just the slightest hint of sweetness should do the trick, as said sweetness really plays off well with the texture of the butter and saltiness of the bacon. A pinot grigio should do the trick here.
However, if you prefer a nice bit of sauce, you're going to need a wine to match the richness of that combo. After all, bacon combined with ketchup is really going to end up overpowering practically any white wines. Still, a complex red will also overpower the sandwich, so we think a sparkling red, such as a Lambrusco, is probably the best choice for this dish.
Sherry, Eggs, and Chorizo
Okay, so we're straying away from bacon here, but we couldn't help but spend some time focusing on this rather wonderful combination. Consider popping your eggs and chorizo into a taco and pairing it with a good Spanish sherry and you should find that everything really blends together well. It's a slight surprise too, but sherry is quickly establishing itself as something of a workhorse in the wine world, meaning it combines really well with a lot of dishes that you may not really expect it to work with.
Bacon and Egg Pie With Sauvignon Blanc
There's a lot going on with a bacon and egg pie. In addition to the core ingredients, you also have to deal with the pastry, which means there is going to be a slight stodginess to the dish that can really overpower more subtle wines.
Ideally, you need a wine that can cut through the pastry and mark out its own territory in your mouth, without overpowering the entire dish. For us, a god sauvignon blanc really works a treat, though you may also consider using a chardonnay for the task. It's probably best to avoid red wines though, as you may find too much complexity for such a simple dish.
Beef Burgers With Bacon and Egg and Red Wine
Now we come to the real feast of our combinations here. A beef burger is always a filling meal, but when you combine it with bacon and eggs you experience a symphony of flavours that really can overpower practically any white wine out there.
As such, you really need to choose a red wine if you are going to venture forth with this combination. Something with tannins and a good acidity will do the trick here, so we reckon pairing this dish with something like a merlot will do the trick. If you're going to add cheese to the mix, then maybe consider a syrah to account for the extra richness in flavour and texture.
The Final Word
So we have a fair few combinations of bacon, eggs, and wine for you to try out here. All of them work a treat, so spend some time experimenting and let us know if you find any combinations that you think work just as well as these.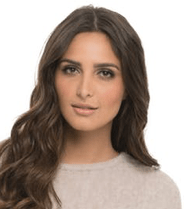 I'm a passionate about good wine and good cooking.
I like to keep me updated and share with my online friends my gastronomic knowledge.