Over the last decade or so, the organic movement has really started to pick up steam. Ever since people became increasingly aware of genetic modification in foods and the effects that using man-made chemicals in pesticides and fertilizers could have on the human body, there has been a definite cultural shift towards more natural products that are fully representative of the land used to grow them, in addition to being free of any other additives or chemicals.
That shift has been felt within the Italian wine business to the point where organic wines have now grown from a fairly niche product into a bonafide industry in their own right. While debates will always rage in regards to which winemaking techniques are better, it can't be denied that organic grape growing offers consumers a more comprehensive taste of the terroir, while also preserving the land that wine producers use for future generations.
To honour these efforts, we thought that this month we would take a look at a leading organic wine producer so that those of you who haven't gone organic yet may find out what you are missing. After much though, we dedicate this week's article to the work of Azienda Agricola Le Rose, one of Italy's foremost organic wine producers.
The History
Azienda Agricola Le Rose is located in the beautiful and historic Roman countryside, not too far from the Tyrrenian Sea, of Castelli Romani, which has been known since the days of the Ancient Romans for the quality of its wines.
As you may expect from a company that focuses primarily on organic products, it is a fairly new venture, having first begun creating wines in 2003. However, back then, the company placed less of a focus on creating organic wines as it did on achieving the level of quality that it needed to reach in order to start developing a positive reputation within the Italian wine industry and, by extension, the global wine industry.
It was not until 2011 that the family owned and operated winery actually made a full commitment to going organic, with the aim of preserving its land so that it could be used for decades or perhaps even centuries to come. Since that decision was made, the family behind Azienda Agricola Le Rose has committed fully to the organic principle, with the aim of driving innovation within the industry while also establishing the family name at the forefront of the organic wine industry.
Land conservation combined with creating a product that is fully representative of the region, perhaps to the point where its wines may have a little more in common with their ancient Roman counterparts, lies at the heart of everything that Azienda Agricola Le Rose does. Further, the company has enlisted the services of Luca D'Attoma, one of Italy's most notable and respected oenologists, to help it fulfill its vision of not only making the best use of its existing grape varieties, but also to introduce brand new ones that will enable it to provide an even richer variety of wines.
In essence, Azienda Agricola Le Rose is that most rare of wine producing companies that is able to meld a respect for the traditions of the wine industry with the desire to innovate and bring entirely new concepts to the industry. Couple that with its focus on environmental care and you have a company that truly stands as one of the most exciting new wine producers in quite some time.
In particular, the company has focused on introducing grape varieties into their territory that have previously been discarded or underused to the point where they are almost unknown in comparison to the most famous of Italian wine grapes. In addition to its fiano grapes, which has historically been one of the most important grapes in the Azienda Agricola Le Rose's territory, the company has introduced cesanese, Verdicchio, petit and gros manseng and several other varieties that may not be well known in the industry but have certainly started to come to the fore thanks to the expert work of Azienda Agricola Le Rose.
Today, as it has since 2011, Azienda Agricola Le Rose operates under the idea that it can relaunch the potential of the Lazio territory like few other companies before it. It's commitment to creating quality products, with a deep focus and passion on health and sustainability, should ensure that it stays around for many more years to come.
Of course, we can't wax lyrical like this about a producer without offering you a sample of what it has to offer, so we shall now take a look at one of the best wines to come from Azienda Agricola Le Rose in quite some time.
The Le Rose Colli dei Marmi 2014 is a wine of exceptional quality, receiving a 95 out of 100 rating from the team at Xtrawine. Best of all, it is available for less than 20 euros, showing once again that you don't always need to spend big to get your hands on a really good bottle of wine.
The quality of the Le Rose Colli dei Marmi 2014 is apparent from the moment you pour a glass. You will see the beautiful straw yellow colouring of a white wine that had been aged to perfect, with just the slightest hint of gold swirling around the glass to hint at the quality of what is to come.
Upon bringing the wine to the nose you will notice a swirling bouquet that combines beautiful ripe fruits, such as pineapple, with slightly more subtle notes of acacia honey and vanilla, all of which put in an appearance once you take your first sip.
You will notice that the wine has a remarkable freshness, making it ideal for warm summer days. Better yet, the organic nature of the wine shines through during the taste, as you start to notice a few mineral qualities that weren't immediately evident in the bouquet. The long aftertaste serves as a reminder of the quality of the wine you just enjoyed.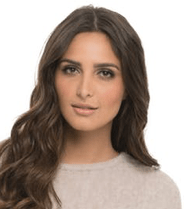 I'm a passionate about good wine and good cooking.
I like to keep me updated and share with my online friends my gastronomic knowledge.