At Xtrawine, we often make mention of the fact that the Italian wine industry provides more variety than any other country's wine industry. The country has 20 major wine regions, all of which are split into smaller regions that collectively produce hundreds of different types of wine. No matter what your tipple of choice may be, you're sure to find something to satisfy you in Italy.
But that sheer variety can also be intimidating.
When you're trying to explore a new region's wine output, you may not know where to start. So, we're here to help you. In this article, we're going to take a look at some of the wines produced in the wonderful Umbria region so you can get a taste of what this wonderful part of Italy has to offer.
Sagrantino di Montefalco
Sagrantino is one of Umbria's DOCG areas. For many, it is the most important DOCG in the region. That means if you want to get the purest taste of what Umbria has to offer, the Sagrantino di Montefalco is the wine to go for.
So, what is it?
Sagrantino di Montefalco is a gorgeous red wine made using the Sagrantino grape. There is no blending involved, so you're getting 100% Sagrantino with this wine. As the name implies, this grape predominantly grows around the village of Montefalco. The wine is also special for having the highest concentration of polyphenols of any red wine in the world. For those who aren't aware, polyphenols are the antioxidants that give Italian red wine its many health benefits.
This is also a wine with massive ageing potential. Some versions of Sagrantino can be aged for up to 30 years, meaning this is a wine that seriously benefits from being stored for a while.
To the taste, the wine has complex notes of blackberry, vanilla, violet, and black plum. You'll also detect some mineral notes, along with just a trace of cocoa powder. This rich mix of notes means the wine pairs well with aged cheeses, as well as braised meats and wild boar. There is also a dessert version of this wine named Montefalco Sagrantino Passito, which is made using dried Sagrantino grapes. This version of the wine leans heavily into the dark fruit notes of its DOCG cousin, in addition to offering some nuttiness and sweetness to counteract the more tannic qualities of the Sagrantino di Montefalco.
Torgiano Rosso Riserva DOCG
Another wonderful DOCG wine, the Torgiano Rosso Riserva DOCG combines the famous Sangiovese grape with Canaiolo, Trebbiano, and a collection of other red grapes. This is a wine that offers great variety as producers are offered some leeway in terms of how they blend the grapes. It's also a good wine to choose if you're shopping on a budget because it's available for about €30.
If you're a fan of Chianti or the Super Tuscan wines, this is a good starting point for exploring the Umbria region thanks to the heavy presence of the Sangiovese grape.
The wine combines elegant floral and fruity notes, with the dominant notes being strawberry and raspberry. These are counterbalanced by interesting leather notes, with just a hint of potpourri thrown into the mix. It's also a tannic wine, meaning it may take a little time to adapt to. Those tannins also lend the wine some of its more complex notes, with cocoa powder and coffee revealing themselves as you allow the wine to explore your palate. Torgiano Rosso Riserva DOCG is another wine that benefits from ageing, as it reaches its full potential about 10 years after its vintage. That means if you buy a 2022 vintage, it's going to be at its best in 2032.
Orvieto
We don't want to leave our Italian white wine lovers out when exploring the wines of Umbria. Orvieto is likely the most famous white wine from the region. It's a DOC wine that's made with a blend of Grechetto, Trebbiano, and a collection of non-aromatic white grapes that can account for up to 40% of the blend.
The resulting wine has similarities to Pinot Grigio and Chardonnay, making it a great alternative for those who want to test their palates a little. It's also an extremely refreshing wine, as it offers fruity notes of lemon and apple, along with crisp acidity to go along with its dryness. It's a great wine to pair with light summer dishes and pasta. A glass of Orvieto pairs particularly well with spaghetti alla carbonara.
Muffato
We have two Italian red wines so it's only fair that we add a second white wine to this list. Muffato is a gorgeous Umbrian wine that combines Grechetto grapes with Sauvignon Blanc. However, it differs from Orvieto because producers tend to use late harvest Grechetto grapes, which gives Muffato a sweeter taste.
If you've ever tried a Sauternes wine from France, you'll feel right at home with Muffato. It's also an intriguing white because it combines its fruity overtones with interesting notes of honey and apricot jam. There's also a touch of mould to the taste, though this is not a bad thing. The later harvest of the Grechetto grapes gives them a level of maturity that shines through on the palate. Offering great acidity and a long and silky aftertaste, this wine pairs especially well with mature blue cheeses, like Roquefort and Gorgonzola. It's also nice to pair with dry cookies, pastry desserts, and some meat pates.
The Final Word
Umbria may not be the first name on your tongue when you're asked to name a famous Italian wine region. But if you're willing to dig into what the region has to offer, you'll find some wonderful red and white wine varieties. Each of the wines on this list offers a unique taste of the region, ensuring you'll be satisfied no matter which one you choose.
Of course, we're not going to tell you about these wines and then leave you to find them. If you want to get a true taste of Umbria, you can find many wines from the region in the Xtrawine collection.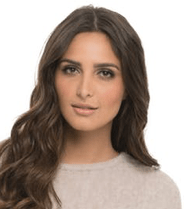 I'm a passionate about good wine and good cooking.
I like to keep me updated and share with my online friends my gastronomic knowledge.