Okay, so this year's summer may not be quite as triumphant as it usually is. For many around the world, there are still restrictions in place in terms of who you can see and where. But a global pandemic can't stop the march of the seasons and we are officially in that time of year where the sun shines brightest and everybody just seems to be that little bit happier.
Summer is here.
And even though this summer may be a little different than normal, there's still no greater joy that sitting out in the heat and enjoying a glass of wine (or three).
All you need to have is the right wine for the occasion.
In this article, we're going to take a look at a selection of amazing wines that you can find on Xtrawine right now that are perfect for this beautiful summer days.
Wine #1 – Ballabio Farfalla Metodo Classico Extra Brut
Made using the Classico method, this gorgeous sparkling wine is perfect for toasting the arrival of summer. And if you're lucky enough to live in a country where you're now allowed to see your friends and family, it's ideal for celebrating those get-togethers as well.
Available for less than €20, this gorgeous bit of fizz is every bit the match of any Prosecco that you might think about buying. Hailing from the Lombardy region, it has a gorgeous straw yellow colouring with just the slightest of golden hints. While this suggests further ageing potential, we're happy to highlight this as a wine that's ready to drink today, if you want.
The bouquet features an array of fruity notes, including old summer favourites like pear and peach. But lying beneath those nice little refreshers are interesting hints of toasted fruit and fresh bread. This lends the wine just the merest hint of complexity, which makes it an even more interesting drink.
The long aftertaste leaves behind an interesting mix of savoury and tangy sensations too, which we adore.
The Xtrawine team gave this wine a 97/100 rating and we'd go as far as to say that this is the best Italian sparkling white wine for the summer.
Sorry Prosecco fans. Your favourite may have just been knocked of its perch.
Grab a bottle for yourself here.
Wine #2 – Planeta Terebinto Grillo 2018
Brand new to the Xtrawine store is the Planeta Terebinto Grillo 2018, which is a gorgeous still white wine that hails from Sicily. We'd class this as the perfect example of the island's resurgence in the Italian wine world in recent years and it's a wine that will sit happily on your garden table as you while a lazy summer's day away.
Carrying the DOC Menfi Bianco, this is part of the 2018 vintage of the wine, which means there's plenty of potential for ageing. But if you're going to pop the cork today (and let's face it…you're going to!), the wine has plenty to offer.
The wine has a light yellow colouring with just the smallest hints of green, which suggest that it's not quite at maturity. Still, if you crack it open today you'll encounter a beautiful and varied bouquet that features apricot as its main note.
A little further exploration unveils notes of algae, bee wax, and loquat, which combine to lend the wine a very interesting flavour.
Perfectly balance, the wine offers a level of complexity that you might not expect, though it's still refreshing. In fact, we'd call this a very lively wine, despite the fact that it has a fairly high alcohol volume.
The Xtrawine team loves it, which is why we've given it a rating of 91/100. If you want the perfect slice of Sicily for a summer sojourn, you could do a lot worse than this gorgeous wine.
Grab a bottle of it today right here.
Wine #3 – Jacopo Biondi Santi Sassoalloro 2012
We don't typically think of Italian red wines as being ideal for summer, but in the Jacopo Biondi Santi Sassoalloro 2012 we have an intense wine that we believe bucks the trend.
Hailing from the Tuscany region, the wine carries the IGT Toscano o Toscana label and it's a blast of fresh air from a region that's already one of the most well-regarded in terms of the quality of the wines that emerge from it.
The ruby red colouring tells you that this wine is just at the earliest cusps of its maturity. There's still another 15 to 25 years of ageing left in it, if you're so inclined. But if you want to open it this summer, you'll find a wine that's fresh and contains plenty of fruity notes, which makes it perfect for a nice summer's evening.
Still, it's the intensity that hits hardest, which we adore. And despite this strength, the wine has an elegant touch that makes it a true joy to drink.
The Xtrawine team gives this wine a 92/100 rating and it's on our list of favourites. It could be on yours too if you check it out here.
Wine #4 – Caldaro Quintessenz Pinot Bianco 2017
From the Trentino Alto Adige region, we have the wine that rounds out our list of the perfect Italian summer wines.
This gorgeous white wine has a dazzling golden yellow colouring, though you will notice a few green wisps that tell you there's more potential for ageing, if you want to take advantage of it.
The bouquet is our favourite thing about this wine though, as it combines refreshing fruity notes with herby nuances that lend it a level of interest that many white wines fail to achieve. Tucked with the notes of melon, honeydew, and fresh yellow apples or notes of fine graphite and dried camomile.
The wine achieves perfect harmony on the palate, though the salty finish may be a slightly contentious issue for some. Still, the crisp acidity makes it a perfect summer refresher and the sheer power of the wine will be sure to act as a wake-up call during those dozy summer days.
We gave it a 92/100 rating and you can get your own bottle right here.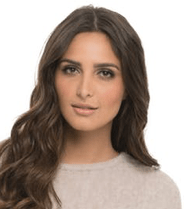 I'm a passionate about good wine and good cooking.
I like to keep me updated and share with my online friends my gastronomic knowledge.